Women's Long Underwear for Skiing
Posted by Thermajohn Admin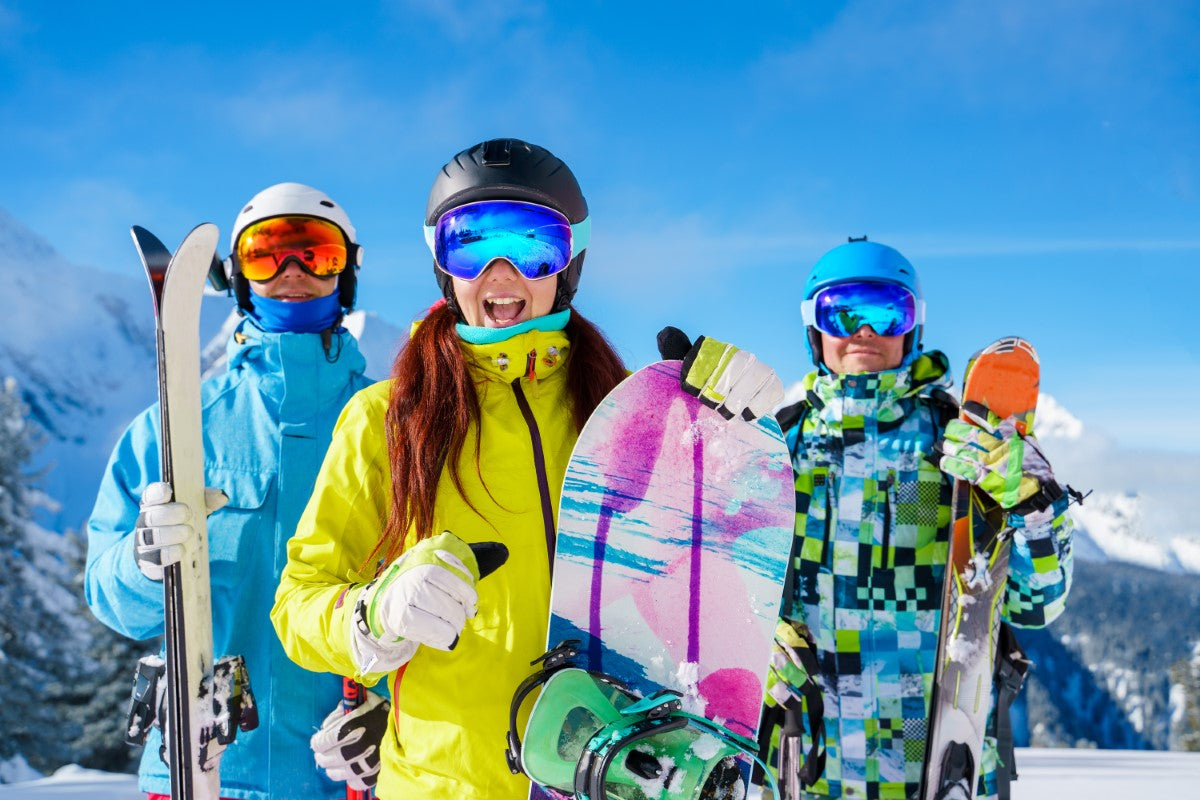 With winter arriving, so are the winter sports. Whether it's skiing, snowboarding, or just letting downhill with your friends and family, you're going to want to stay warm and dry throughout the season. From women's long underwear to a bulky ski suit, you're bound to stay as comfortable as possible while you enjoy the outdoors. Keeping yourself warm means you definitely want to wear a pair of women's long underwear as your base layer. This will help keep you warm while wicking away moisture, so you stay dry. This will help prevent hypothermia or frostbite from setting in too quickly. This will allow you to have a lot more fun outdoors without having to worry about shivering while you're on the slopes.
Essentials for Every Skier
When it comes to skiing, you want to make sure you have all the proper essentials needed for all the fun you're going to have. To start with, women's long underwear is going to be a necessity when it comes to keeping your body heat in and the cold air out. Not only are women's long underwear warm and comfortable, but they also offer a four-way stretch. Hence, you stay moving without anything holding you back.
Some of the essentials you're going to need on the ski slope or going to be just as crucial as your thermals. This will include your ski suit, hat, gloves, and appropriate footwear so you can protect your whole body in the cold. Never be left out in the cold and shivering when you could be having fun as you ski down the slope. Staying warm is essential, and you want to make sure you and your whole family have the appropriate gear needed so they can be safe while having fun. Keeping hypothermia and frostbite away is essential for your safety and seeing you can stay pleasant memories going for years to come.
Why Women's Long Underwear
Thermals for women are essential to staying warm. Even though they fit snug like a second skin, you'll rest easy knowing that your body heat will stay in, and it will keep the cold air out. The 4-way stretch will not add any bulk and won't bunch up on you. It will also allow you freedom of movement pure overall comfort. the moisture wicking will keep you dry, and a fleece lining of our thermals will work perfectly for extra comfort and warmth.
Skiing is a fantastic winter pastime for many sports enthusiasts. It can be competitive or just plain fun when you're out with your friends and family. Even if you're not training for the Olympics, you can't be dressed too warmly. At the same time, you have fun as it's essential to your overall well-being and enjoyment. Keeping everyone safe and comfortable so all the memories that you have and not shivering in the cold.