Why Thermal Underwear is Perfect for the Male Body Type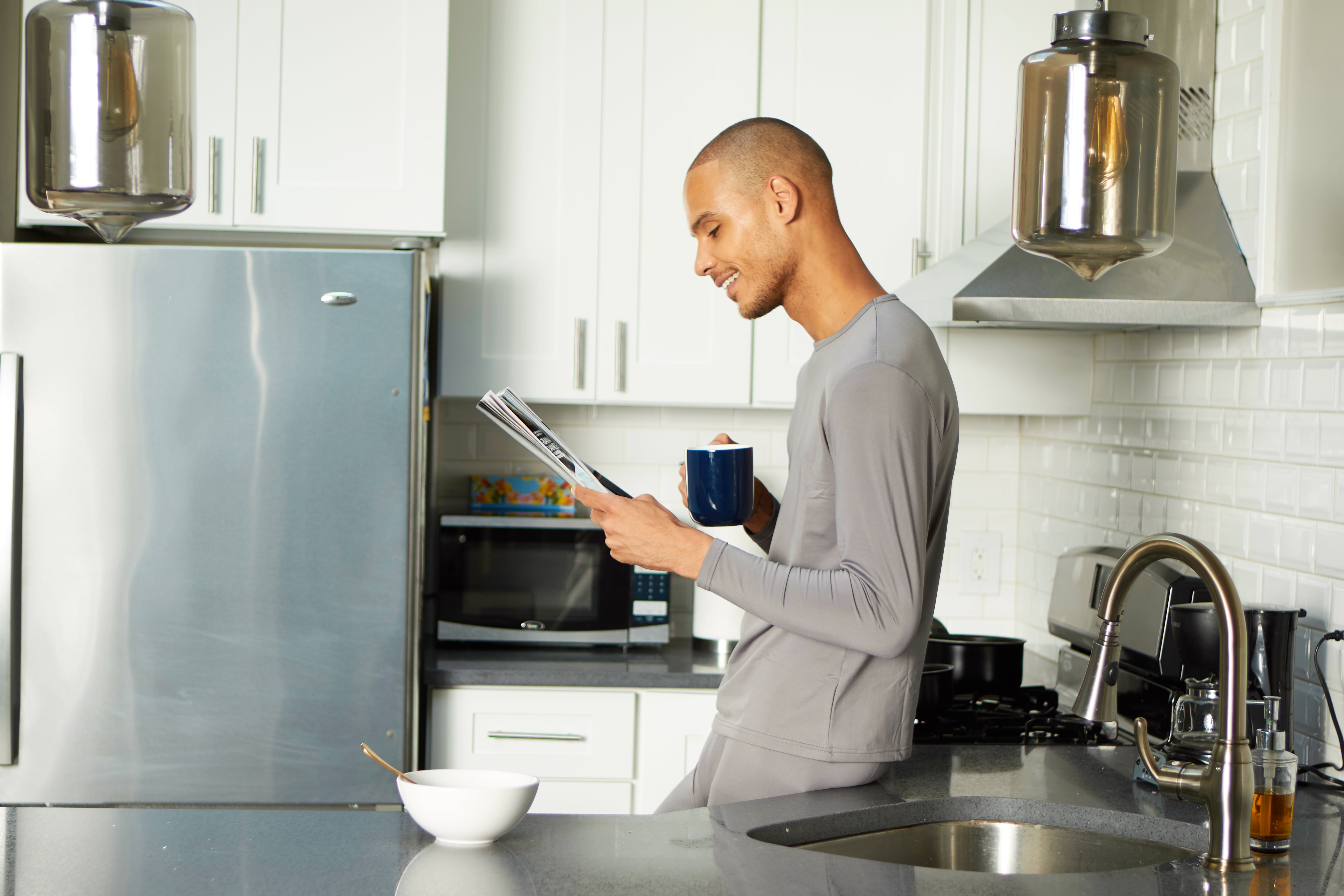 Many people cater to the woman when it comes to creating clothing because their bodies are so much different with all the curves. The man's body, however, is unique in itself all the same. When looking for thermal underwear, it's important that you are purchasing from a company that caters to the man's body as being different from the women's body. 
Men's bodies are statistically larger. When choosing thermal underwear it's important for seams and fit to be comfortable, especially if you are more on the larger muscular side. Because of this, collars that lay flat, forward seams, and tops that stay tucked should be of importance.  
For leggings, men are going to want a comfortable fit that is snug but not constricting (you know, for their man parts). No man wants to wear leggings under his pants – not unless they are so light that they don't feel like they are even there! If the garment is advertised as an athletic fit, please note it will be snug.
If you get thermal underwear that fits poorly, the thermal underwear is likely to create hot pockets instead of distributing warmth, making the man feel discomfort. Form fitting thermal underwear avoids this predicament allowing you to comfortably wear layers over it. In addition, flex waists, back ribbed cuffs, and ultra-light leggings are ideas for comfortability. 
Keeping this in mind, most thermal underwear is made for all body types. Where one design can fit all body types from the super skinny to the super muscular. Of course, you may have to get a size up in most brands if you are exceptionally muscular/large. 
Men are hairier. This might sound funny, but it's true. Most men don't shave their bodies. Because of this, it's important for thermal underwear to accommodate this and be able to not only be fitting so it doesn't rub against the hair causing pain, but also regulates temperature.
Because men perspire more than women, a moisture wicking thermal underwear is important. Moisture wicking is important when selecting thermal underwear because the purpose of wearing thermal underwear is to stay warm and to stay warm – you have to stay dry. The thermal-preserving property of a base layer drastically reduces when wet – either through external moisture or through sweat.
The body tends to lose heat quicker during the rest phase following physical activity and the wet base layer brings the body temperature even lower, resulting in hypothermia or even worse. 
Men are much more prone to nearly every illness than women. Now, you might wonder what this has to do with thermal underwear. Actually, a lot! A good quality thermal underwear will be made of a fabric that discourages bacteria from growing and helps maintain health. Being active means perspiring, perspiring means wetness in very tight areas, which could lead to bacteria growth. 
Most men wear basic colors. Thermal underwear for men comes in basic colors (whites, blues, blacks, greys, etc.). Most men don't care about color matching, accessorizing, etc. They just want to purchase thermal underwear that gets the job done. Men prefer quick and effortless purchases. 
Many products offer all of the above, to cater to a man's body. Thermajohn offers stellar thermal underwear for men – they understand the needs of men when looking for thermal underwear. They offer lightweight underwear, as they feel base layers shouldn't be adding to the weight of your style.
4-way stretch material that allows complete freedom and movement. A soft to the touch fabric makes them a joy to wear, and won't cramp your style. Experience premium support and comfort with their seamless look with their elastic waistbands. If you want people to know you're wearing them – they're stylish enough. If you want to hide the fact you're freezing and are trying to keep warm, they are lightweight enough for that. Thermajohn is one of the most comfortable and favored among the thermal underwear purchasers. 
The possibilities with thermal underwear are endless. Men really have a lot of options out there when it comes to style, comfort, fabric, usability, and more. Be sure to do your research and read reviews. You will find that many companies cater to women while others cater to men. It's important in finding the proper fit, style, and needs for what you, the man, is looking for.