Where to Buy Women's Long Johns?
Posted by Thermajohn Admin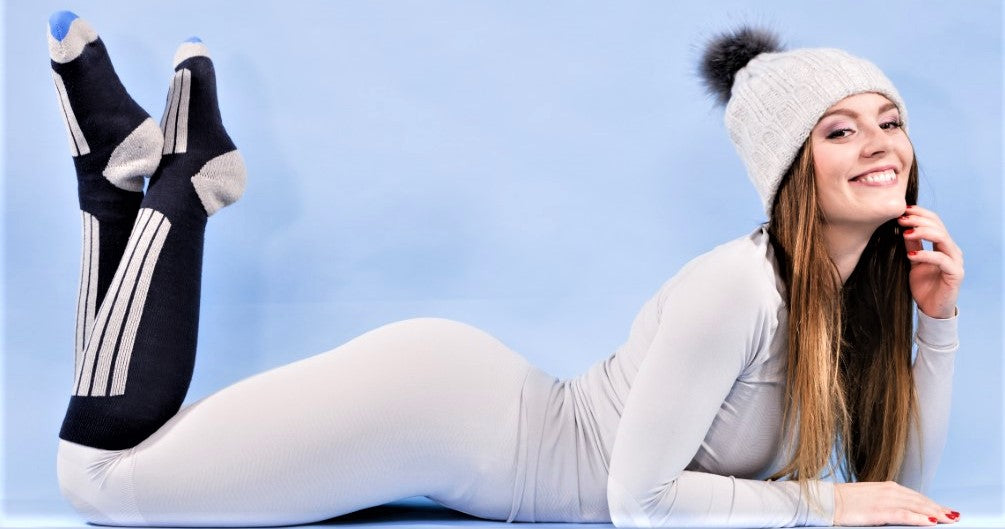 The first layer, your second skin, thermal tights, thermal underwear, or you can call it what you want. Still, it must be lightweight, breathable, moisture-wicking, and provide comfort and warmth. Long johns, widely known as thermal underwear, are the best solution with fleece-lining to encounter the cold and enjoy your favorite sport or activity no matter how cold it is.
Women's long johns are an essential piece of any stylistic winter wardrobe. Fleece-lining and two-layered polyester/spandex blend fabric offers excellent comfort and warmth to enjoy the winter to its full extent. Being a well-known brand because of its superb quality, Thermajane and Thermajohn are committed to making your winter superb. Their thermals have a snug fit and offer many colors in their four-way stretchable thermal underwear collection.
As covid-19 has changed many things globally, shopping trends have also been revolutionized. Now, people prefer shopping online, quitting the conventional shopping methods. Talking about women's long johns, it's always better to opt for online shopping because of the convenience, better pricing, discount deals, and hassle-free experience.
With the rise of a more competitive market, thermal underwear is more accessible than ever. With just one click, you get your favorite long johns at your doorstep. You don't have to bother in lines, neither you are likely to argue over price. You just select the product of your choice with your set preferences, and there you go.
Thermajane Thermajohn, being a part of this online revolution, offers a great deal of product range. The brand is consistent in delivering exceptional thermal underwear. You can get your favorite colored, stylish, and comfortable women's long johns online with just a few clicks.
There are different kinds of fabric with which thermal underwear is made. Wool, cotton, and silk are natural, while polypropylene, polyester, and nylon are synthetic. There are different blends and thicknesses for thermal underwear, depending on the season and brand.
Synthetic thermal underwear is best due to its numerous benefits. Polyester, spandex, lycra, and nylon are often combined with other natural fibers to provide just the right amount of moisture-wicking and heat retention properties. While, natural fiber merino wool intelligently balances your body temperature and provides excellent moisture management, no matter the conditions.
Silk thermal is a lightweight option for moderately cold-weather activities. Silk provides a luxuriously smooth texture without adding bulk. The downside of this fabric is that it transports moisture out of the body more slowly.
Unlike merino wool, synthetic fabrics, or silk, cotton thermal retains perspiration. It makes you feel cold, clammy, and sticky. Despite the affordable prices, cotton is the least preferred option for thermal underwear comfort.
Staying dry is the number one concern in winter. If you wear thermal underwear, consider a moisture-wicking replacement since simple clothes get cold and feel wet. Never wear cotton clothing, especially if you participate in an outdoor activity. Thermal cotton underwear is not good to wear for a long time over other clothes.