What Size of Thermals for My Kids?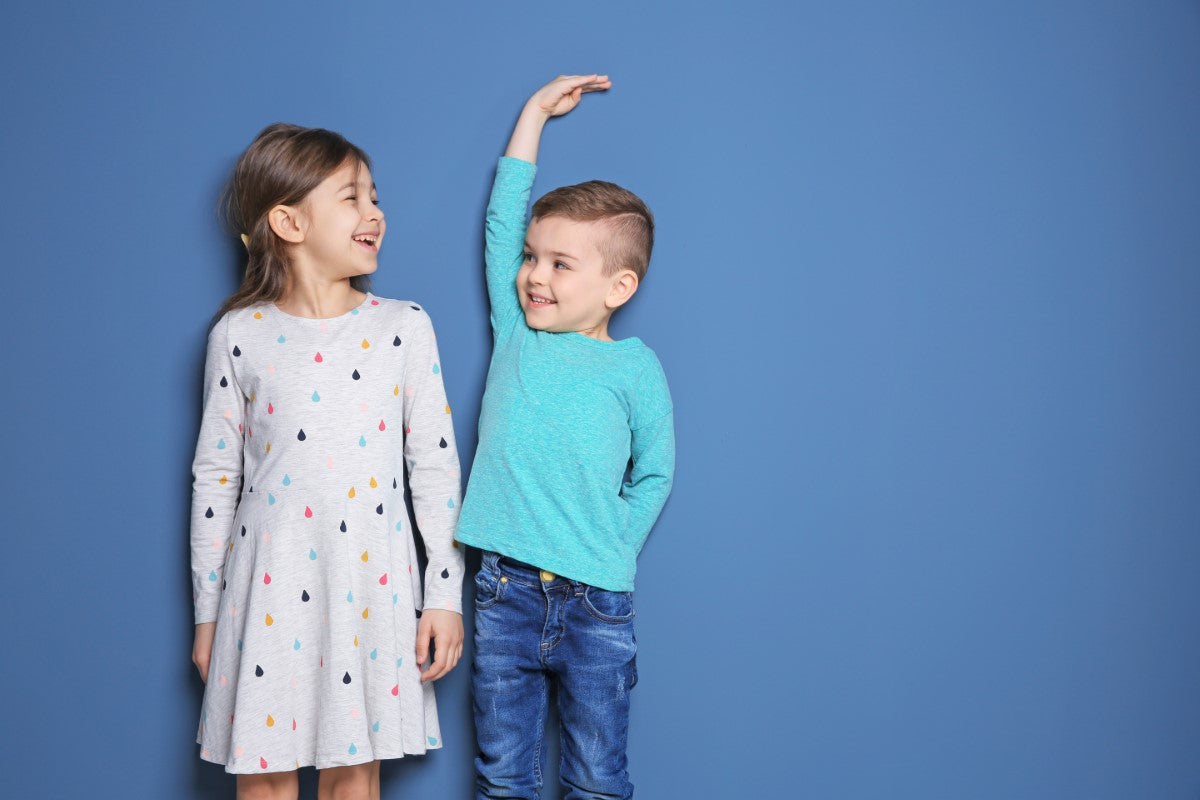 Clothing your kids is challenging at best. After all, they are continually growing and the minute you turn around, they've gained a couple of inches. When it comes to buying thermal underwear for boys, knowing the correct size is difficult. Getting it right the first time will help your kid stay warm and comfortable. So before you make that purchase for a boy's thermal underwear set, you may want to break out the tailoring tape, along with some paper, and get some measurements in. This will guide you in your purchase so you order the right size the first time.
Measuring for a Thermal Top
This will probably be the part of the thermals your kids will wear the most, especially on days when it's not too cold outside, and you need some extra warmth, but there's no need to layer for an arctic storm. Take your measuring tape and measure the chest area, around the waist at the navel area. This will give you a good indication of what size you'll need for your kid's thermal top. However, you may be tempted to order a size up since your kid will grow, but it's best to stick to what fits. Larger sizes won't keep your kids warm properly and can bunch up and make your kid grumpy due to being uncomfortable. 
Measuring for a Thermal Bottom
Since most kid's thermals are sold as a boy's thermal underwear set, you'll need to take a measurement of the length and waist of the pants. While your kids may be resistant to wearing them at first, they'll soon learn that their legs can get cold like the rest of their body and will quickly wear the thermal bottoms with no fuss. Start by measuring the waist around the navel. After that, measure from the lower part of the ankle to the upper hip area. These measurements will help you find the right size for your kid's thermal bottoms.
Why Thermal Size Matters
When it comes to thermal underwear for boys or any other thermal, size does matter. If they're too big, then your kids may run the risk of getting cold, sweaty, and uncomfortable due to the thermals bunching up. If they're too small, then you run the risk of them being too tight and not covering the areas they're supposed to. Thermals will fit snug but would still allow freedom of movement. 
The right-sized thermal will offer the best protection from the cold. They'll wick away sweat, be odor-resistant, distribute heat evenly across the skin, stay in place and, most of all, be comfortable. To help with sizing the right thermal set, be sure to check out the sizing charts provided. It'll help you get the correct sizes for you and your kids.