What is the Best Long Underwear for Skiing?
Posted by Thermajohn Admin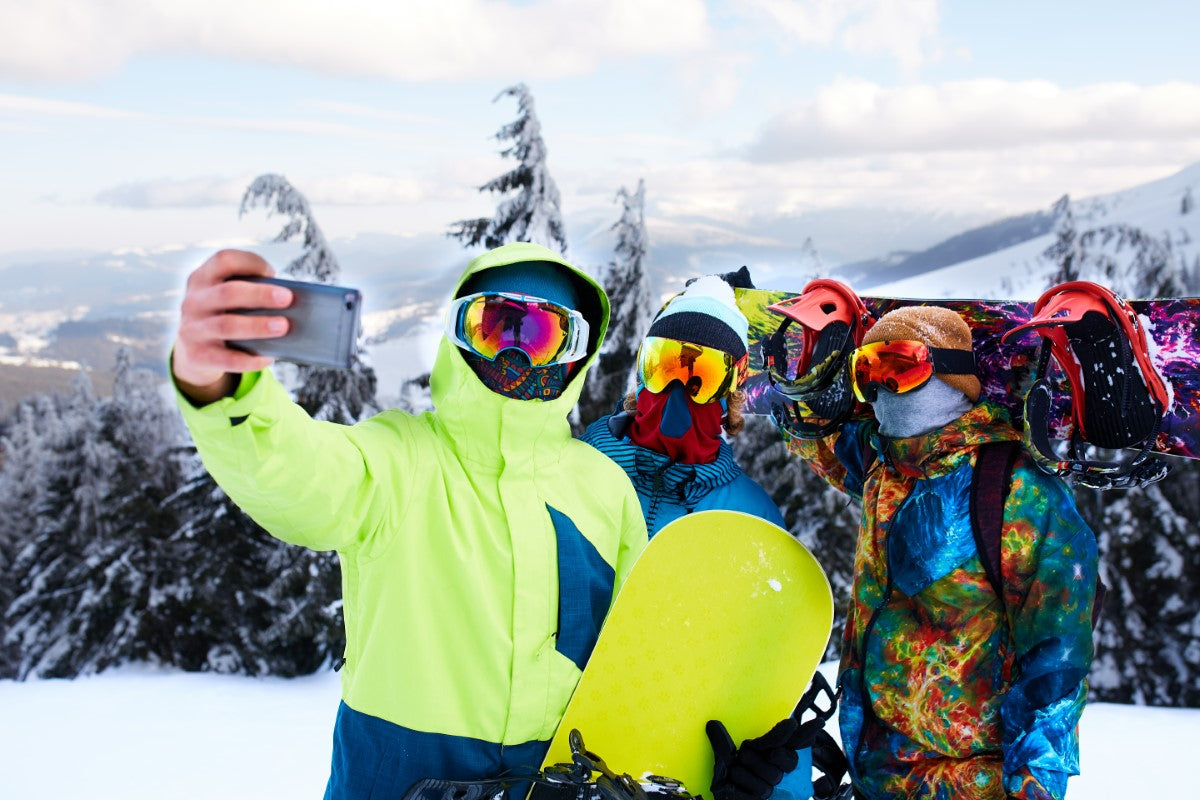 If you are among the roughly four million men who enjoy skiing, you know the invigorating rush you get while cascading down the slopes. Chances are, you also know the importance of staying warm while out on the slopes. After all, keeping warm is essential for enjoying your time outdoors and being able to ski for a longer time. You can accomplish this by selecting the right long underwear. Let's take a look at how to find the best men's long underwear for skiing.
Cover As Much Skin as Possible
Men's long underwear comes in a wide variety of options. However, skiers are going to be outdoors a long time, which means you will want to look at more specific options. One of the most significant considerations is to cover as much skin as possible. Resist the temptation to only wear long underwear bottoms and go for tops and bottoms. You can also wear a one-piece suit.
Covering as much of your body as possible with long underwear beneath your outer layers is important because it will allow you to best conserve your body temperature. The tight-fitting fabric will help to ensure that your core is protected.
Consider Heaviness of Material
One of the benefits of men's long underwear is that it is often fairly thin and lightweight. However, for skiers who will be outdoors for an extended period of time in cold weather, the lightest long underwear may not be the best choice.
Instead, most skiers tend to prefer midweight long underwear as it is generally suitable for most weather and also tends to effectively wick away sweat, helping keep you warm. For those skiing at a leisurely pace, you may prefer a heavier weight. For those doing vigorous activity like cross country skiing, lightweight is probably ideal.
Choose Synthetic or Blends
Men's long underwear is made from a wide variety of fabrics. For skiing, you will likely want to choose synthetic fibers or a synthetic/wool blend. Synthetic fibers have many benefits when it comes to being active. They tend to wick moisture away and also can have anti-microbial properties.
Synthetic fibers are also easiest to clean as they can be machine washed and dried. If you are away for a week on the slopes, it will be easy to clean your long underwear without having to hand wash it or wait for it to air dry.
Final Thoughts
Skiing is a great pastime; however, it is imperative to choose the right clothing when you hit the slopes. Selecting the perfect men's thermal underwear for your activity level and temperature will help you enhance your time shredding powder.