What is the Best Base Layer for Cycling in Late Fall?
Posted by Thermajohn Admin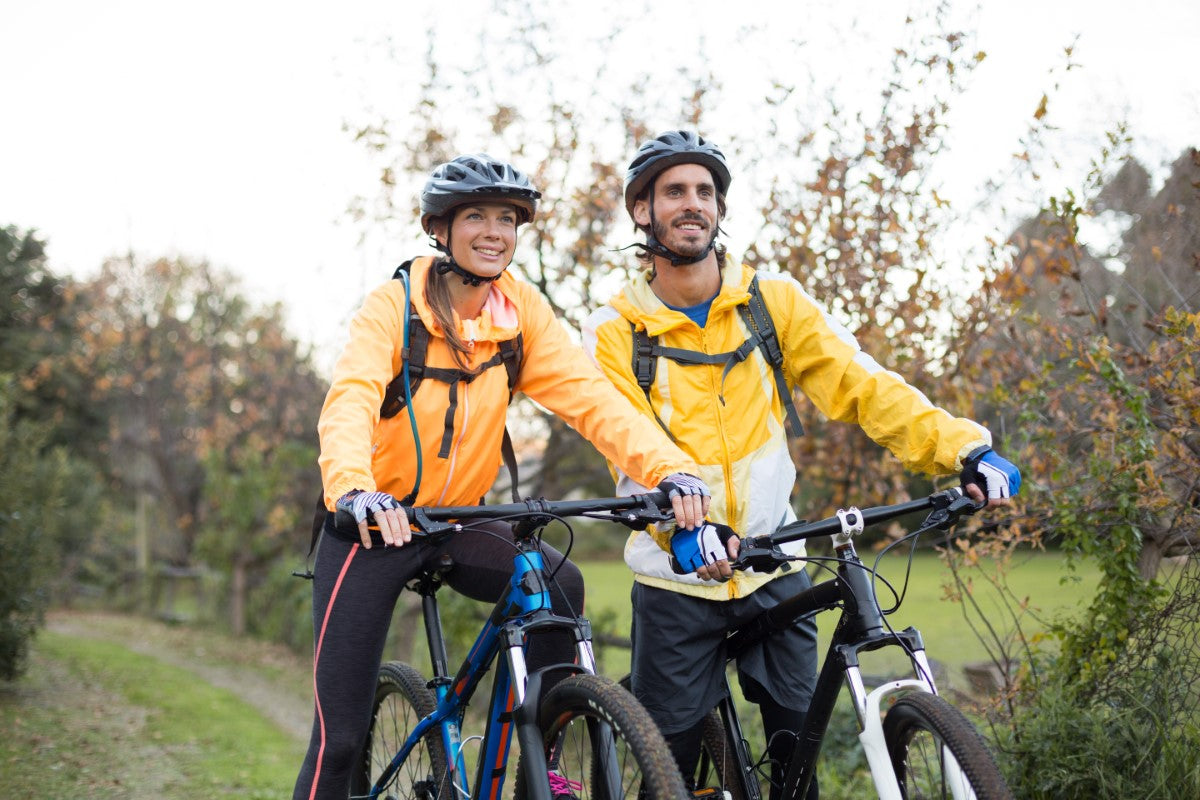 When it comes to the fall season, you will see that the temperatures will get colder. Cycling is a great way to exercise in the winter and can be fun, but this also means that roads will be wetter. There will be more wind, less light due to shorter days, and even a combination of all these conditions and the colder temperatures. This can be especially true if you ride earlier or later in the day. As winter approaches, you will find out that you're going to need more protection than usual. With the shorter days and as you continue to cycle and exercise through the fall, there will be some things you need to consider when buying a thermal long john base layer. These things will help you choose which one will be best for you and your needs.
What to Consider When Buying a Base Layer
The Fit: As you go to choose which base layer will be the best for you, considering the fit and overall style that will work for you is essential. When it comes to men's thermal pants, you're going to want something that will provide more protection and keep you warm as the temperatures fall. You may also want to consider that any sort of thermals you choose will have to be close-fitting. This means they're going to fit snug, like a second skin. 
The Material: When it comes to material, you have many choices in finding your best base layer. Like all thermal long johns, you have your choice of Merino wool, polyester, or even silk. Natural and synthetic fibers are going to be great. Still, depending on your pocketbook, natural fibers like Merino wool may not be cost-effective. This is especially true if you're wearing your thermals daily. Material like polyester or a polyester/spandex blend will be perfect as it gives you full mobility. You will find that your cycling will not be hindered by the fabric as you'll have a full range of motion.
Warmth and Moisture-wicking: Choose a thermal that's going to be warm, but not too warm. Men's thermal pants will come in lightweight, middleweight, and heavyweight fabrics. It's best to choose one that won't be too heavy as you ride your bike. Keep in mind that you're going to build up a lot of body heat. This means a lightweight thermal is going to be perfect for what you need.  It will keep you warm, and its moisture-wicking features will pull sweat away from your body to keep you dry.
When it comes to cycling in the fall, having the best base layer that fits your needs and your activity level will be essential for your comfort while you ride. Considering the material, the fit, and how well it will keep you warm will be your deciding factor on what to buy for your base layer.