What are the Best Thermals for Hiking in the Rocky Mountains?
Posted by Thermajohn Admin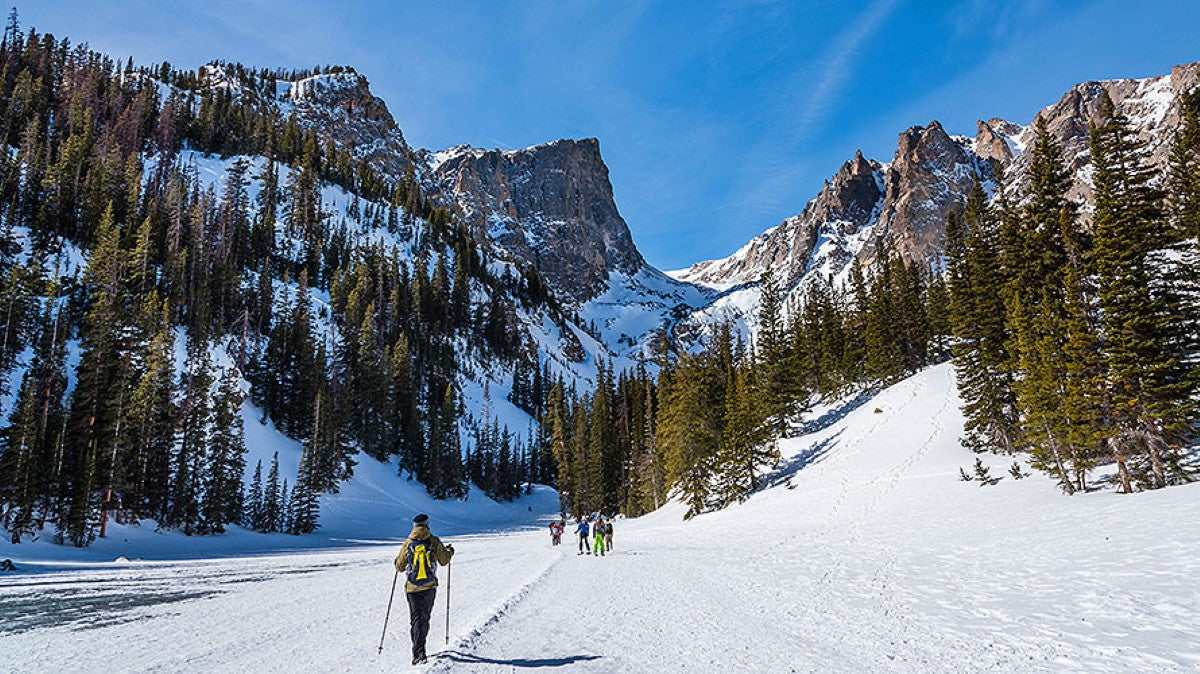 Mountain weather in the Rocky Mountains is unpredictable at best. Even if you're hiking in Rocky Mountain National Park during the summer, it can go from 80 degrees to zero or below once you get to the summit. Temperatures can also vary per year. Suppose a particular trail is open in the winter. In that case, it's best to make sure you are prepared before hitting the path as it's essential for your health and survival.
Clothing You'll Need
Suppose you're hiking in the Rockies in the colder months. In that case, layering is an essential part of staying warm and allowing yourself some freedom of movement. After all, you want to walk freely without worrying about all your layers, making it hard to move. You also want a breathable fabric that will wick away moisture. Hypothermia and frostbite are dangerous, and have your layers hold that wetness is terrible for your health.
The best part about layering is that it is adaptable and starts with a base layer of thermal underwear for men. This layer will ultimately hold most of your body heat in to keep you warm. It will also wick away your sweat as hiking, while fun, is still exercise, and you'll sweat from the exertion. You want to stay dry, and men's thermals are essential to this. It's also best to add additional layers, like a mid-layer and outer-layer, for added insulation and protection from the elements.
What Fabric is Best for my Men's Thermals?
Thermals are a winter essential in the Rockies. It can get bitterly cold, and the wind has a way of cutting deep into the bone. Because of this, you'll need a thermal made to withstand this climate and one that will keep you dry. Pick a thermal made of a natural fiber like Merino wool or a synthetic like polyester blended with spandex. Both of these are excellent at wicking away moisture and will fit snug enough to keep your warm without hindering your movements. As an added benefit, find a pair of thermals lined with fleece for extra comfort and warmth. Avoid any cotton or cotton blends as cotton absorbs moisture and holds it in place. This can cause hypothermia and, at the very least, make you extremely uncomfortable.
Extra, Extras, Extras
Thermal underwear for men is an essential part of your Rocky Mountain Adventures. Still, you do need extra gear to protect yourself. Hats, sunglasses, gloves, gaiters, beanies, and even the right socks and winter boots will make your hike more enjoyable and comfortable in the colder climate. 
While hiking in the colder months in the Rockies, thermals are a must-have in winter gear. Too many bulky layers will make you sweat and overheat you, causing discomfort and possibly hypothermia due to the excess moisture. Thermals will keep you dry, and once you're deep within the mountains, you'll find that your thermals are keeping you warm and dry so you can enjoy your stay, even if it's a short one.