Tips to Stay Warm and Comfortable While Delivering Packages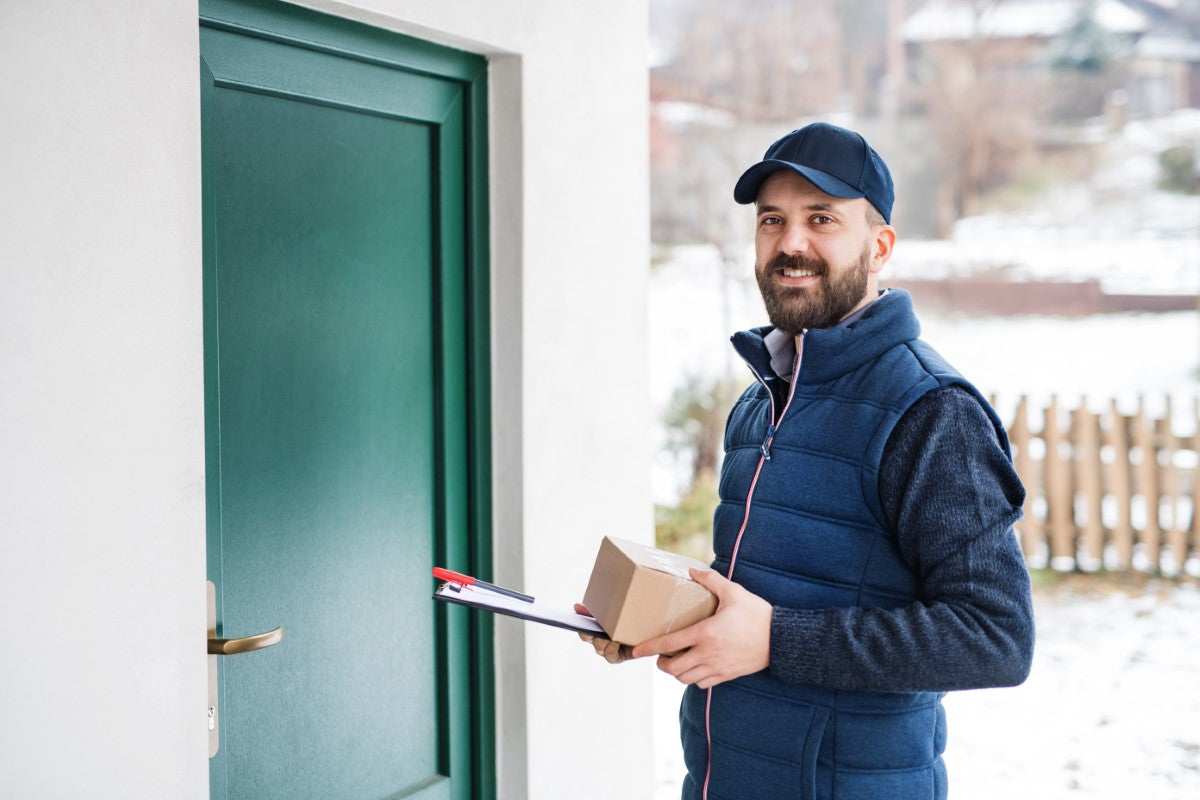 The holidays are here, and it's time to ship out those packages to people we care about. It's also time to have them delivered and those that deliver these packages to us make a sacrifice to their holidays, so ours are at least a little better. Day-by-day, you may find yourself handling heavy, fragile, and even sensitive packages for everyone on your route, and it can make for a brutal day. Some parcel drivers like yourself may cover up to a couple hundred miles a day, and that's not including stops. 
Inclement weather can make for a bad day. Even with wearing thermals for men or at the very least mens thermal shirts, your day is going to be tough. No matter if it's raining or snowing, you stand a good chance of getting wet by the time you return to work at the end of your day. While your employer may issue raincoats or pants for added protection, carrying an umbrella while delivering those ten Amazon Prime boxes for the lady on the corner isn't going to happen.
On top of this, sometimes it's just plain cold. Playing in the winter wonderland is one thing, but driving in a truck with a metal cab, no radio, and minimal heating at eleven hours a day will tax even the heartiest individual. So, what do you do to fight the ongoing battle with mother nature and her chilly personality?
Well, layering is a start. Bundling up will prevent you from lifting correctly and limit your movements. You need full mobility and flexibility when delivering all those packages. Thermals for men stretch with your body to allow freedom of movement. They will also lock in body heat and wick away sweat to keep you warm and dry. This helps when you are on the second hour of your shift and find yourself sweating like crazy due to the onslaught of packages you were loaded up with at work. 
Mens thermal shirts are a lifesaver when it comes to comfort. If your legs don't get too cold, then a few pairs for thermal shirts are a must-have. They'll fit snug and are lightweight, so they'll go perfectly under your uniform. They won't hinder how you handle the packages and will ward off the chill of the cab as you drive to your next location.
While the day can get tough, the pay is good. Package delivery services pay an hourly wage and include a pension and healthcare for those wanting to make a career out of this job. For many this is an appealing job as it takes them on the road making them geographic savants as GPS and memory will have them memorizing routes in no time. If you are a package delivery driver, your day will be rough and long, but with proper layering, you can bear through the colder season more comfortably.