Airport Grounds Crew Member: Winter Tips for Staying Warm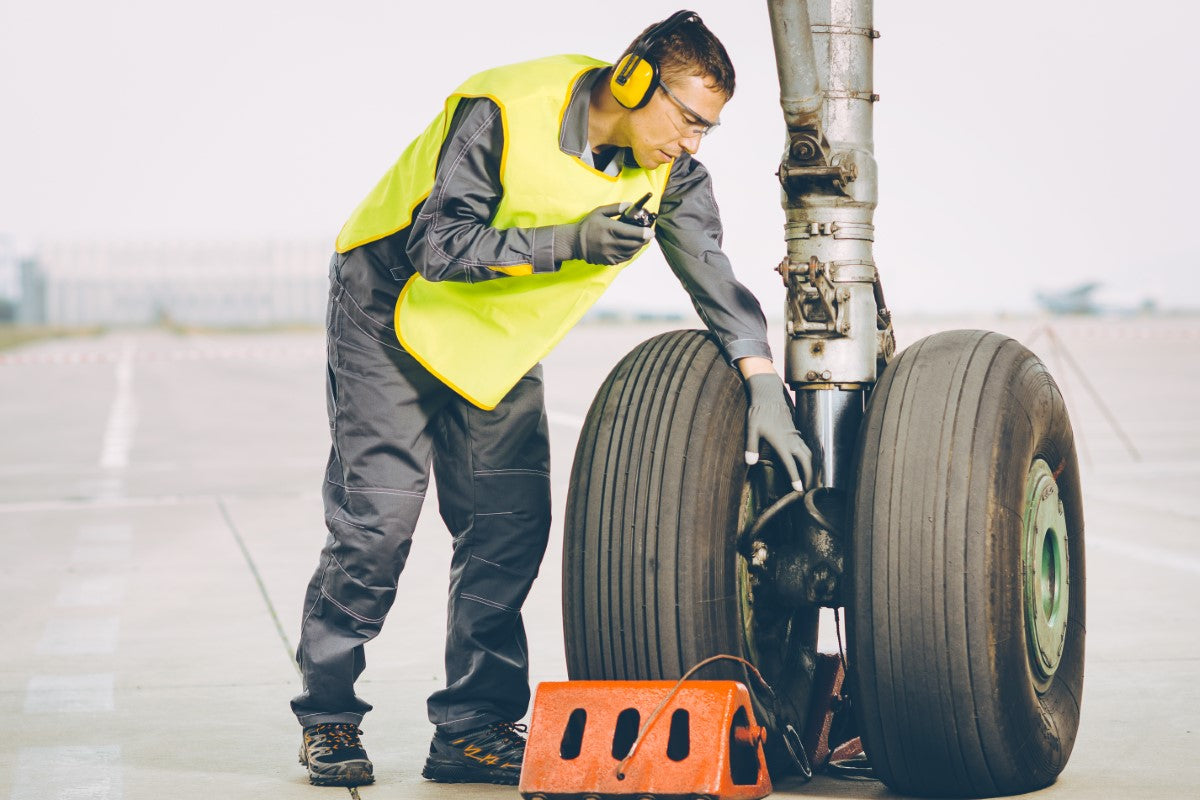 Airports are filled with ground crew, both in and out. They are the lifeblood of the airline industry and help keep things moving quickly and efficiently. They move our luggage, keep the runways clear, fuel up the plane, and a multitude of other jobs that make sure flights leave on time. 
For many, the aviation ground crew is the support personnel that service aircraft on the ground. Many of them work outside as well as indoors, and staying warm while working at the airport can make a day a lot less stressful. Men's thermal shirts provide a base layer of warmth as the days get cooler, but when the temperature drops, adding on some mens thermal bottoms to protect the legs make a world of difference.
Groundcrew members are powerplant and airframe techs, ramp agents, avionic-techs, flight dispatchers, and even customer service agents. They are responsible for clearing the gates and runways of garbage and other debris, so nothing gets sucked into a jet's engine. Before an aircraft's departure and arrival, the ground crew also inspects the tarmac for any items. 
Even for the ground staff that works indoors, parts of the airport can get chilly, especially near the gates where passengers arrive or depart. Though the airport is heated, these areas at the entrance aren't sealed when passengers board their planes. A set of men's thermal shirts would be ideal underneath your clothes to help ward off the chill. 
For those that brave the elements for their paychecks, mens thermal bottoms can be an added necessity as winter is worse at airports in colder climates. Keeping the airport running efficiently takes a lot of work in the outdoors and extreme weather. Ground crew works up a sweat in the cold and having a set of thermals as a base layer that wicks away moisture is vital for their well-being and overall health.
At times, these crew members are working in temperatures that rival Antarctica, which can prove a serious challenge for the workers, not too mention the aircraft. Even if there is no snow or ice, the extreme low temps can wreak havoc on an airport's daily operation, and handling luggage in this weather is merciless. 
Though hand warmers and hot chocolate are always helpful, without proper layering and venting, a worker won't last long outside. The number one crucial issue is staying dry both inside and out. Men's thermal shirts and bottoms will retain heat along with wicking away sweat, which can cause hypothermia or frostbite. Two layers of socks and plastic bags over the feet are some of the ways a ground crew member stays warm. A wind and waterproof outer layer will keep moisture from getting in.
Unfortunately, delays will happen from time to time. Extreme weather is going to happen, but preparing for it will make your days in the weather a bit easier to handle. Thermal sets made of merino wool or polyester will help provide warmth and flexibility to keep mobile while on the tarmac or moving baggage.