Dressing your Kids for Winter Camping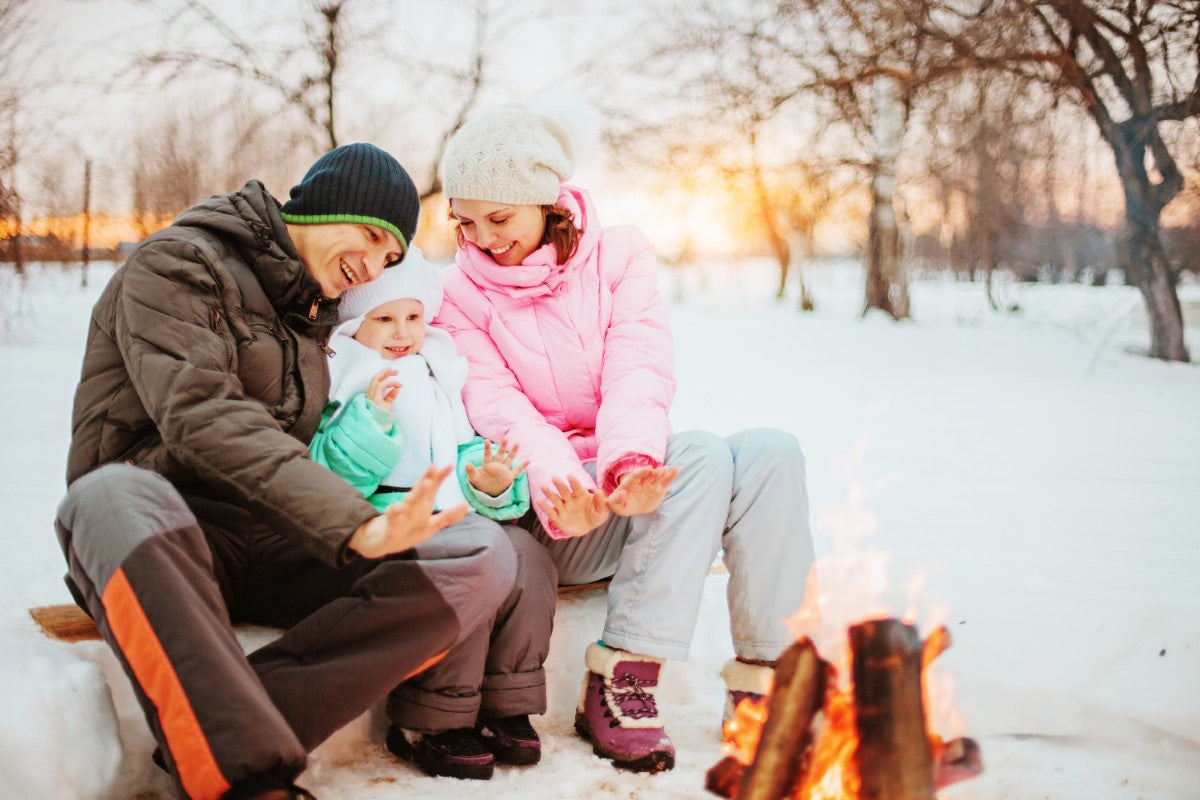 Just because the winter turns colder, that doesn't mean your family trips or activities need to cease. Though the warm weather has disappeared, camping can still be a great pastime if you prepare correctly for it. While having fun is essential to both you and your kid, paying attention to insulation and fuel will keep you from packing it in early and heading home.
Camping in the cold can get complicated, and it's a way to get outdoors during the fall and winter months. If you're prepared, the only thing you'll need to worry about is the hot chocolate and dodging snowballs from your child. If you're new to camping in the winter, do a trial run in the backyard. Getting accustomed to the cold may take a few meals outside before a full overnight stay. Both you and your kids need to know what to expect.
The Right Gear for Insulation
Synthetic layers are best when it comes to picking out boys thermals. These will wick away moisture while the cotton will absorb and hold it against the skin. While boys thermal underwear set provides an excellent base layer, you'll need to add extra layers for added insulation and warmth. That way, if they do get too hot, they can easily peel one-off. Waterproof gloves and boots are a necessary addition as well. Change clothes if you or your child gets wet.
When it comes to sleep, choose a closed-cell foam pad or two instead of an air mattress as the air inside will get cold. The foam pad will go on the bottom as it'll provide the best insulation from the cold ground. Blankets should be plentiful, and you should have a  sleeping bag liner or even a double-sleeping bag to share in the natural body heat. Doubling up on the thermals will help, so bring extra!
The right tent will make or break your time in the cold. A four-season tent will work best and dig out the snow, so it doesn't melt beneath you or leak inside. Make sure your tent has a rainfly for proper ventilation to keep moisture and frost from building up inside. 
Though your kids will run around no matter what the temperature is, bringing high energy snacks and lots of water to keep them going will keep them from getting too cranky. Don't forget warm drinks and plan meals ahead of time that can easily be eaten with gloves or mittens on. Don't shy away from a before bed snack as it will provide extra fuel and layer up on some boys thermals.
Camping with your kids in the winter can be enjoyable, and dressing them in a boys thermal underwear set and proper planning will make the trip a success. Keep everyone moving with fun activities and bring firewood for the fire at night. Raised chairs will help keep everything off the ground, and you're bound to win parent of the year for a fantastic camping trip.