The Best Cold Weather Soccer Gear for Boys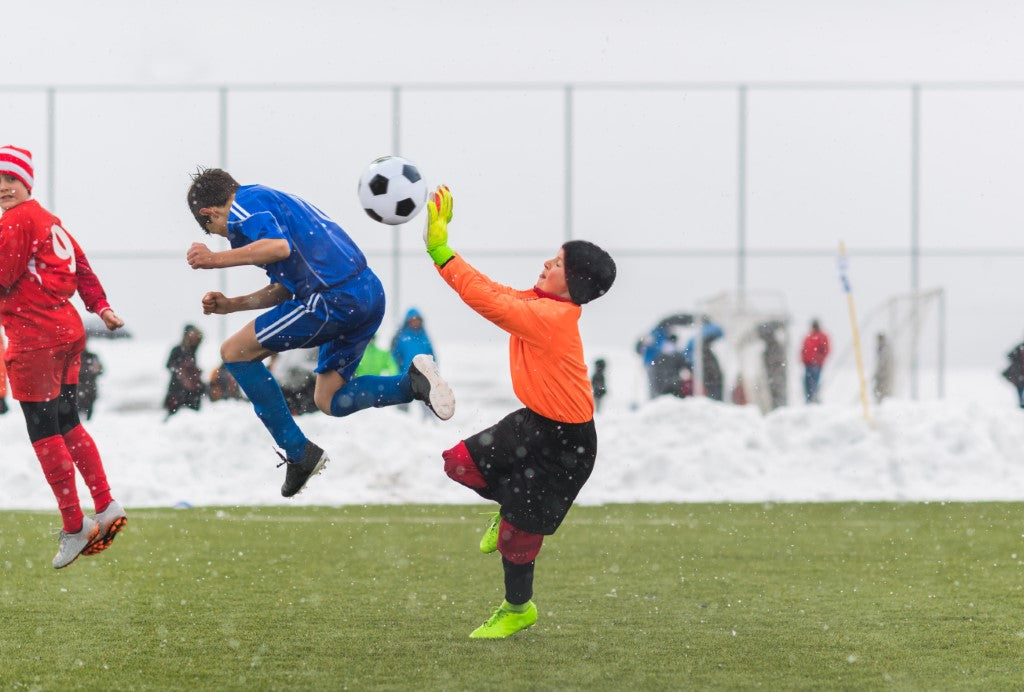 When it comes to soccer, your kid competing against his opponent is hard enough. Fighting against mother nature adds more challenge to the game and can make for a miserable match if you aren't ready for it. Playing this sport in the winter will require some specialized gear as your kid's body will behave differently when the temperature drops. There are also changes in the field due to melting snow or ice.
Thermal Tops and Bottoms
Nothing helps beat the cold off like thermal sets for boys. Whether you get them in wool or a synthetic fabric like a polyester and spandex blend, these boys thermals are durable and will keep your kid warm as they play or sit on the bench. They are also moisture-wicking. This means as your kid sweats, their moisture will be pulled away and released through the breathable fabric and keep them dry. 
These thermals also offer some serious stretchability. For your kid in the game, this will prove very beneficial as they'll need their full mobility to circumvent other players and kick the ball in the goal. Many are also odor-resistant. This can be a dream benefit as packing your vehicle full of exhausted soccer players can stink things up, and the right thermals with odor resistance will alleviate that a lot.
Jerseys
Soccer jerseys are popular and will fit over your kid's thermal tops. They are comfortable, stylish, and usually boast raglan sleeves that will help keep your kid from overheating. It will also help them stay dry as many of the newer jersey styles are made with a moisture-wicking fabric. 
Shorts
Even on a chilly day, shorts will be a regular mainstay on the soccer field. They'll fit comfortably over your kid's thermal bottom without any restrictions in their movements. Proper soccer shorts are ideal for playing and training due to their lengthy inseam. You can find them made in different fabrics but finding one that won't absorb moisture will be your best bet, especially if the game is on a snowy day.
Soccer Socks
If thermal bottoms aren't worn, soccer socks are a great alternative in helping to keep the lower legs warm. Depending on the brand or fabric, you can get them with moisture-wicking abilities, which are helpful for colder days, and you don't want your kid to be affected by sweat. Some are also made with shock absorption and compression features.
Soccer Gloves
These are a great addition and they are perfect in helping your kid keep their performance level high in colder weather conditions. Most are built with weather protection technology or are waterproof for added help.
Soccer is a great game that involves a lot of endurance and can be an excellent way for your kid to learn competitiveness and make lasting friendships. Boys thermals will help alleviate a lot of the chill for those cold games or training days. Though many won't wear the bottom part of thermal sets for boys during a game, they are indispensable for training.