Snow Forts and Snowball Fights: Layering Your Kids for a Cold Day of Fun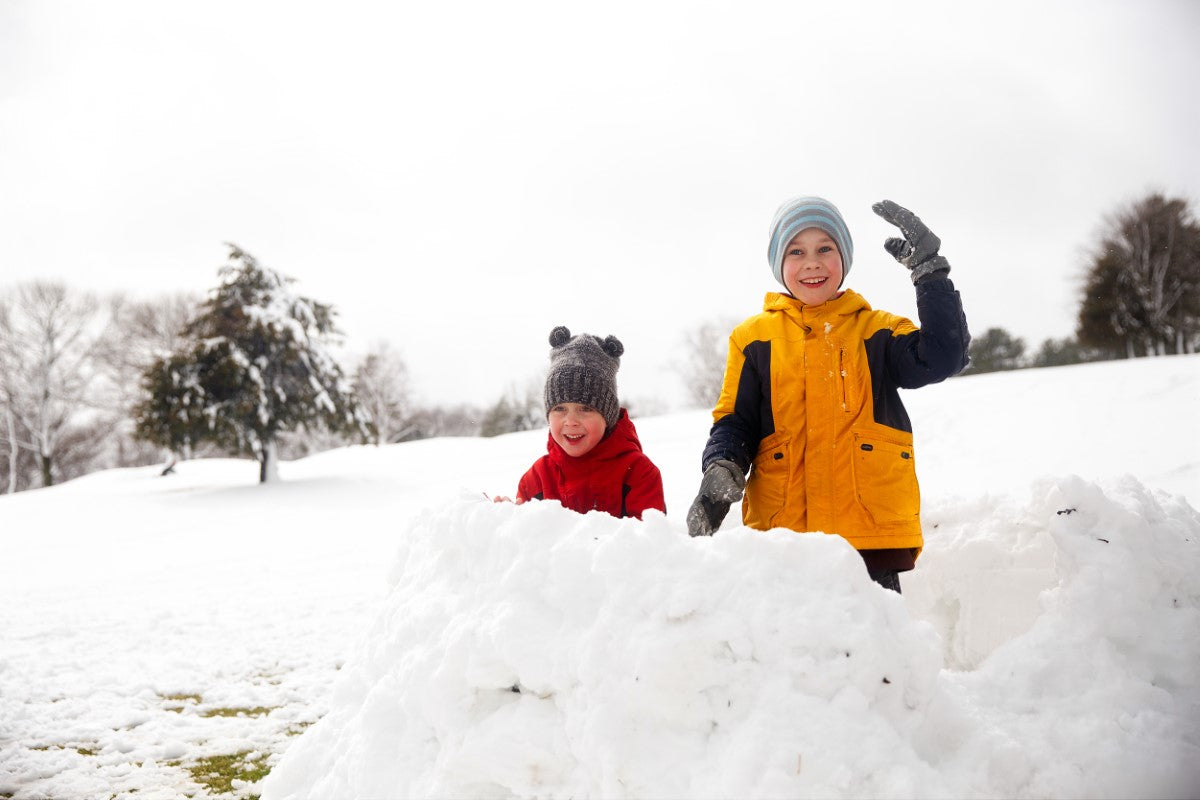 When heavy snow falls, most people stay indoors. While that isn't necessarily a bad idea, you could miss out on a lot of winter outdoor activities with your kids. In some areas where skiing and snowboarding aren't an option, building snow forts, snowmen, and even a classic snowball fight is the perfect fun and exciting activity for your kids and you to keep cabin fever at bay. 
The snow is deep and perfect for building that snow fort which will, in turn, help your kids dodge those snowballs. The first thing to do is to make sure they are adequately dressed for the epic snowball fight that's going to commence as soon as they hit the door. The key to keeping your kids warm is kid's long underwear. Thermals make the best base layer, and in the colder months, you can't go wrong with a boy's thermal underwear set. Unless they're cotton, it's best to avoid thermals made of that fabric. 
Layering for the Epic Snow Battle
Layering makes a cold day a lot more comfortable, whether inside or out. With a lot of snow on the ground, it would be a waste to not play in it. Your kids may find that it's irresistible and demand to go outside. A boy's thermal underwear set is, in some ways, the first layer of armor to protect them from the cold and sweat, but also those pesky snowballs that coming whizzing their way.
Look at this base layer of kid's long underwear as a second skin. They should fit your child snug enough to distribute and retain body heat, wick away moisture in the form of sweat, and allow them a full range of mobility. After all, your kid won't dodge a snowball if they are so bundled up they can't move. 
Now the base layer needs some added insulation. Another layer of their regular clothes will work great. A flannel, pants, or a light fleece hoodie will work perfectly as that next layer. This will help retain the heat the base layer prevents from escaping. The only thing that should be escaping is your kids from those flying snowballs.
As much as your kids may think this is enough, another layer is needed. A jacket that is water-resistant or waterproof is good, and having a light to medium weight jacket can help even more. Most sports stores have the perfect type of coat with the ideal material to keep water out and heat in. Don't go too bulky as the base layer and middle layer will do the work. Also, as your kids run and play, the trapped body heat will keep them toasty.
It all starts with a boy's thermal underwear set. Don't forget the hats, gloves, wool socks, and boots. The snow may be deep, but the fun you can have with your kids in the outdoors is just beginning. Once you master the layering basics, both you and your kids will find that the outdoors in winter can't be missed.