Men's Long Underwear for Skiing
Posted by Thermajohn Admin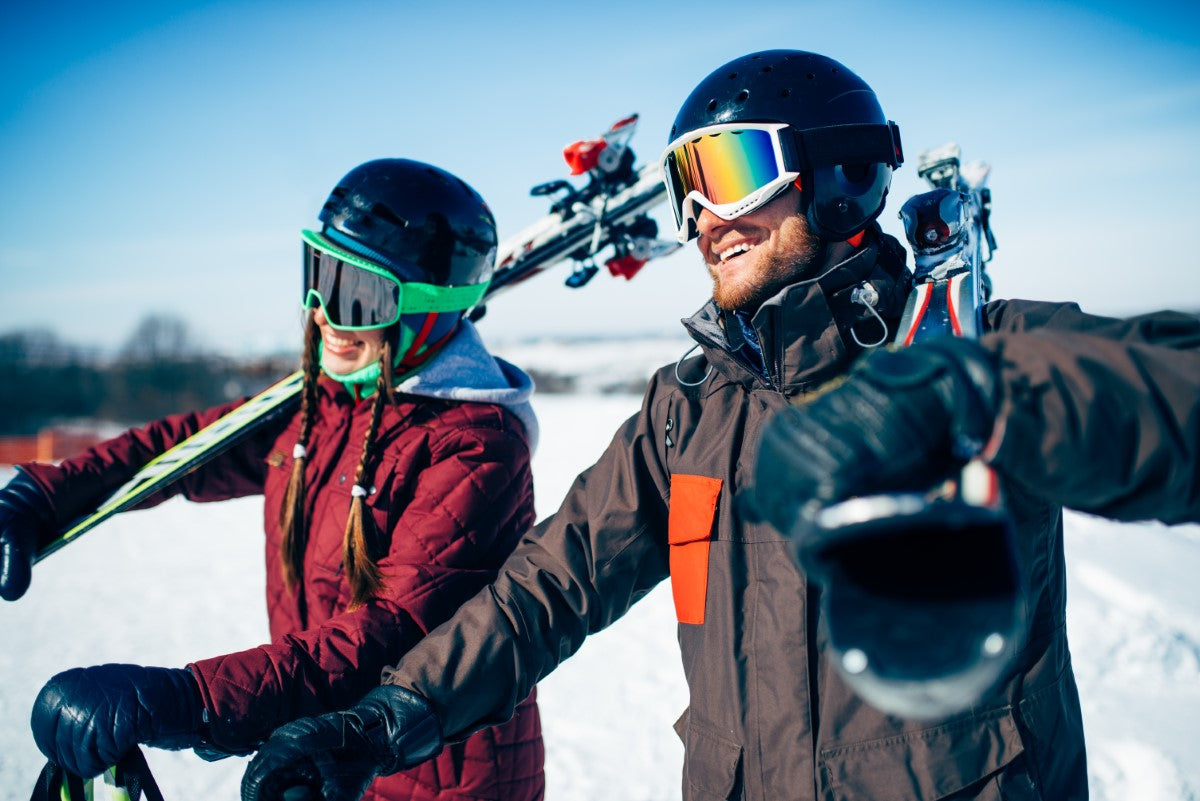 Maintaining a healthy body temperature is extremely important when skiing. Losing body heat will put a strain on your body. When your body temperature drops, you may develop hypoglycemia (low blood glucose levels) and perform poorly. To reduce your risk of injury while skiing, you may want to wear men's long underwear to keep you warm. To help you choose the best ski thermal, we have put together this list.
Merino Wool Thermals
These naturally breathable and long-lasting wool garments wick moisture from the body, allowing them to remain comfortable for extended periods. Your skin stays dry and odorless thanks to its natural ultraviolet resistance and antimicrobial property. Despite a temperature of -20 degrees, it will keep you warm. If machine washed, wool thermals shrink, but they're soft, breathable, and expensive.
Polyester and Polyester Blends
Polyester men's long underwear is known for being lightweight since they are not heavy on the body. This makes them perfect for winter months when you need to keep warm. In addition, they're abrasion-resistant and wrinkle-resistant. You can wash and care for polyester thermals easily. Thermal underwear will keep you comfortable for days without needing to be cleaned because it is odor-resistant.
Polyester men's long underwear dries quickly in comparison with other fabrics. Their elasticity and ability to stretch are also excellent. This stretchiness is due to polyester being blended with spandex for a tight or snug fit. A four-way stretch is essential for added comfort and ease of body movement.
Other materials can easily be damaged by daily use, but they can withstand daily wear and tear. Moreover, they are less expensive than other materials, which makes them an attractive choice for skiers. In addition to the lower cost, you can buy a few pairs and not have to worry about breaking the bank.
Bamboo 
These thermals are usually made of bamboo and do not contain any combined materials. Warm clothes made from bamboo are ideal for sensitive skin, and they are not prone to fraying. Bamboo fabrics are also antibacterial and hypoallergenic. However, it is essential to note that bamboo thermal fabrics wrinkle and shrink more than most other fabrics. Additionally, their technology is uncertain as a result of their widespread shortage.
Conclusion
A good set of thermals is essential when skiing in cold weather. There are many types of thermal underwear available. Still, polyester is the best for skiing because it can absorb water as much as 0.4 percent of its weight. Having thermals made of polyester will also allow you to wear lighter clothing under your outer layer. Skiing ensures you stay warm and comfortable because the moisture on your body evaporates quickly.