Men's Gaiters 101: The Ultimate Winter Accessory
Posted by Thermajohn Admin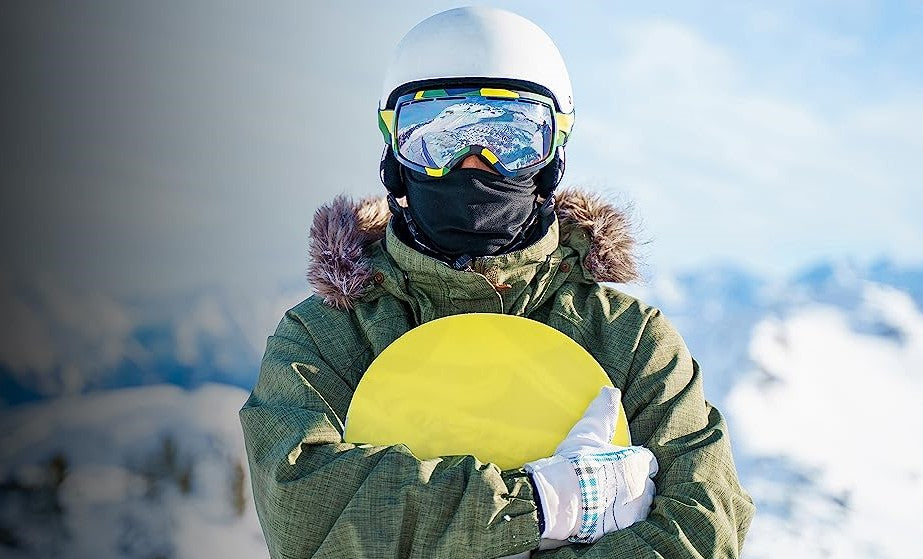 As the winter season settles in, it's time to gear up with the perfect winter accessory that not only keeps you warm but also adds a touch of style to your outfits: men's gaiters. Whether you're embarking on outdoor adventures or strolling through city streets, gaiters are the go-to solution for staying cozy and fashionable during the frosty months. Welcome to Men's Gaiters 101, where we delve into the world of these versatile and trendy winter essentials.
What are Men's Gaiters?
Men's gaiters are practical and stylish accessories designed to provide protection from the cold weather. Typically worn around the neck, they offer coverage for your face and neck, shielding you from chilly winds and icy temperatures. Made from soft and insulating materials like fleece, wool, or thermal blends, gaiters ensure you stay warm and comfortable in the harshest winter conditions.
Embrace the Versatility:
One of the best things about men's gaiters is their versatility. They can be worn in multiple ways to suit your needs and fashion preferences. Wear them as a traditional neck wrap to keep your neck and face warm. Pull them up to cover your nose and mouth for added protection in extreme weather. You can even use them as a headband or ear warmer when the cold breeze hits. With gaiters, you're not just limited to one style – you have the power to unleash your creativity and adapt them to various situations.
Elevate Your Fashion Game:
Gaiters are not just functional; they're also fashionable. With a wide range of designs, colors, and patterns available, men's gaiters add a touch of flair to your winter wardrobe. Opt for classic and understated gaiters for a sophisticated look or go bold with vibrant patterns and eye-catching prints. The right gaiter can elevate your entire winter outfit and make a statement wherever you go.
A Must-Have Travel Companion:
Planning a winter getaway? Men's gaiters are the perfect travel companion. Lightweight and compact, they fit easily into your luggage without taking up much space. Whether you're exploring snowy landscapes or wandering through charming cities, gaiters keep you cozy and stylish throughout your travels. Say goodbye to bulky scarves and hello to hassle-free adventures.
Gaiters for Every Man:
Men's gaiters cater to all ages and style preferences. From the fashion-forward trendsetter to the laid-back adventurer, there's a gaiter for every man. With adjustable sizing and various designs, gaiters offer a comfortable and fashionable fit for everyone. Embrace the warmth, style, and versatility that men's gaiters bring, and make them an essential part of your winter wardrobe.
In conclusion, men's gaiters are the ultimate winter accessory that combines fashion, function, and comfort. From outdoor adventures to everyday fashion, gaiters are the go-to solution for staying warm and stylish during the winter season. Embrace the versatility, elevate your fashion game, and experience the cozy comfort that men's gaiters bring. Whether you're an outdoor enthusiast or a fashion-conscious individual, gaiters are the ultimate winter accessory that keeps you covered in style. Welcome to Men's Gaiters 101 – your guide to unleashing the potential of these versatile and trendy winter essentials.