How to Keep Your Kids Safe in Ice and Snow
Posted by Thermajohn Admin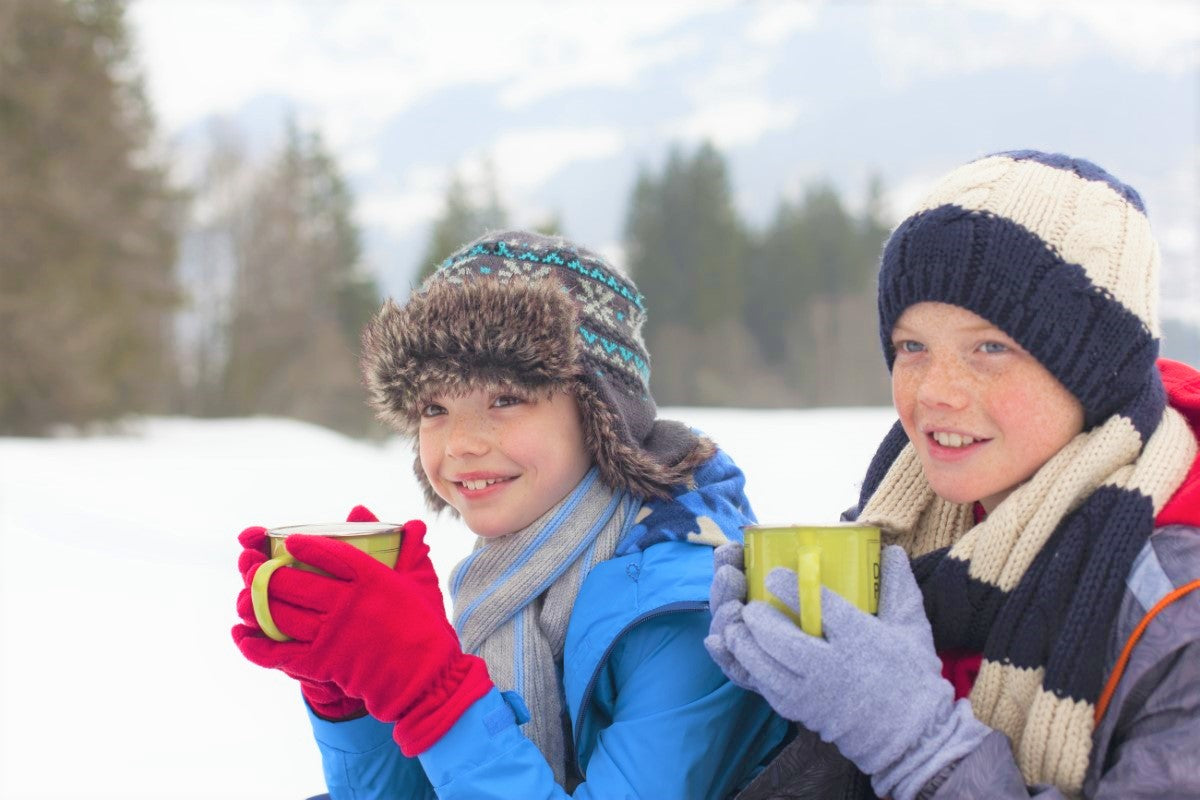 When the snow starts to fall, or after an overnight blizzard, your kids are going to want to go outside and play. Whether it's to build snowmen, sledding, or snowball fight, the attraction of fresh snow is hard to ignore. Even though this can be an excellent time to bond with your kids over fun activities, lower temperatures can also lead to conditions that aren't kid-friendly. They can also lead to injuries as well. So, get them dressed up with a base layer of thermal underwear for kids or some boy's thermals, and look at these tips to keep your kids safe in ice and snow.
1. Bitter cold and snow can cause frostbite and uncomfortable kids. Dress your kids in layers. Don't forget to keep their head and other extremities covered.
2. Be on the side of safety. Even if a road is closed for traffic due to the weather, it's still not a good idea to allow your kids to play near it. Visibility could be limited, and ice and snow on the roads can make maneuvering more difficult.
3. There are such things as clothing hazards. Scarves and the strings from a hood can strangle small children. Use alternatives like a neck gaiter to keep them warm.
4. Check up on your kids to make sure they aren't too cold. Even if they are, they'll still want to play outside. Have regular breaks for them to come inside and warm up.
5. Sunscreen isn't just for the spring and summer months. You can still get a sunburn in the winter, and the sun will reflect off of snowbanks.
6. Be careful around fires. Whether it's a fireplace, wood-burning stove, or an outdoor fire pit, they can become a danger to small children. Use caution when utilizing these for everyone's comfort.
7. Allow your kids to wear helmets when skiing, snowboarding, and even sledding. No matter the outdoor sport, teaching your children to play safe is essential.
8. If any of your kids deal with nosebleeds, a cold-air humidifier can help. Saline nose drops will keep those nostrils moist.
9. Hydration is critical in the winter. Your kids will lose more water with every exhale. Offer lots of liquids. You can try warm drinks and soups for food.
10. Watch for all the signs of frostbite and hypothermia.
While winter presents the opportunity for a lot of fun and exercise, it can also pose a lot of dangers. Though your kids may feel they're immortal and want to play for hours on end, it's essential to make sure they are appropriately dressed before letting them outside. Thermal underwear for kids is perfect as a base layer. These boy's thermals make a fantastic first line of defense against the frigid cold of the season.