How Railroad Workers Stay Warm and Comfortable Year-Round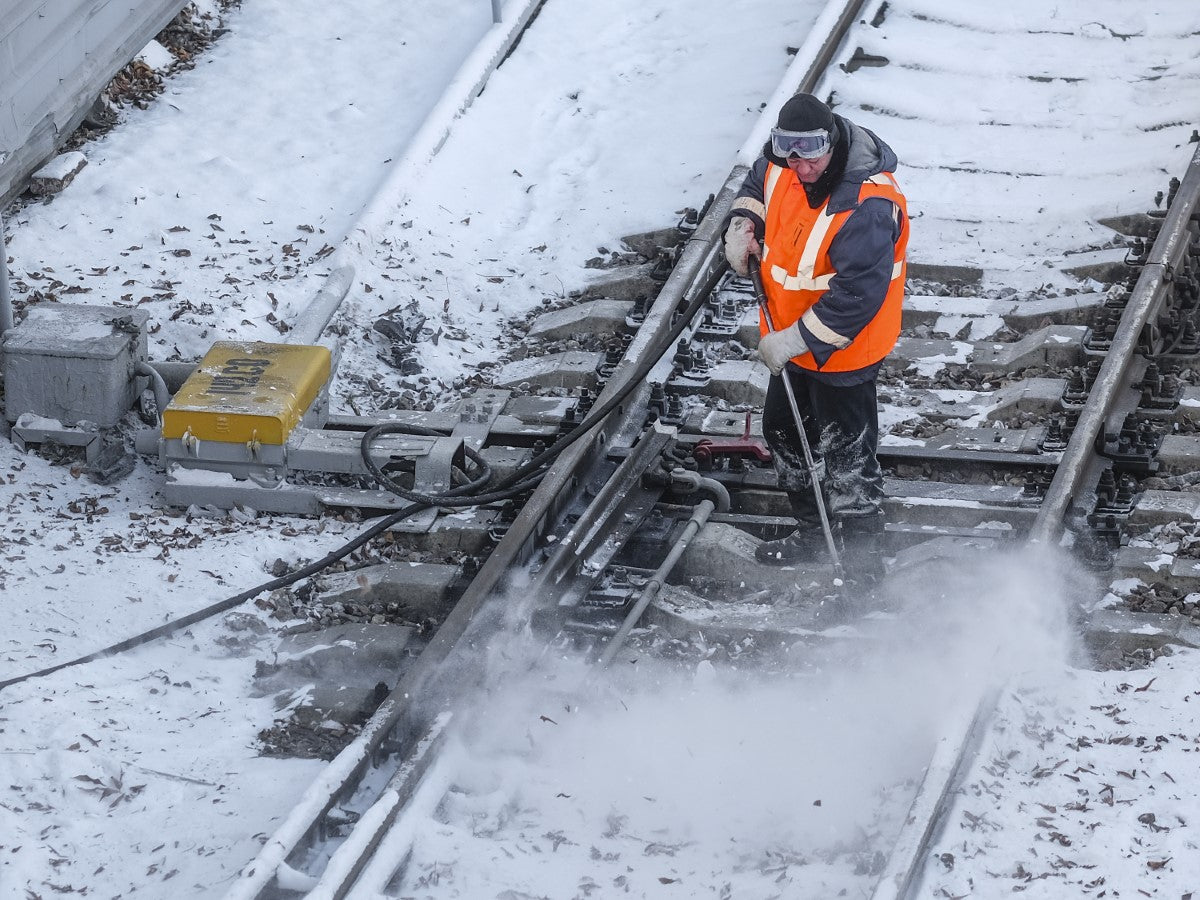 Railroads and railroad workers are far from impervious to extreme winter weather. Delays are the least of their worries as derailments, and even personal injury can occur. The impacts of severe weather can have a significant effect on the trains, railroads, and, more importantly, the people who work on them. 
While railroad workers are in many areas of the country, each division should offer a detailed plan for the area they service. Previous winters can easily allow workers to put together resources when it comes to going forward. Each strategy may be slightly different, but the one thing in common with most plans is the use of thermal underwear for men.
The Railroad Winter Action Plan
1. Proper footwear: Icy conditions can't be prevented, but accidents can be. Having the appropriate footwear like insulated and water-resistant boots, along with shorter steps, can help workers reactions in snow or ice covered areas.
2. Layering: Men's thermal underwear sets can help as a base layer for all railroad workers for staying warm in cold conditions. Layering properly is vital for railroad worker's safety. Frostbite and hypothermia can cause damage to tissue and even cause death, which definitely backs that up.
Thermal underwear for men made of merino wool or a polyester blend will help distribute body heat and wick away moisture, which can be deadly in extremely cold conditions. These should fit snug and will allow freedom of movement. More layers should be added to make up the middle layer to keep heat in.
An outer layer that is wind or water-resistant will help keep moisture from snow and water out. Insulated gloves, boots, and a hat will also reduce the loss of body heat and reduce the risk of frostbite.
3. Clear Switches: Track switches are essential to a railroad's operations after people. These need to be kept clear of snow and ice build-up. 
4. De-Icing: Frost and ice can quickly build-up on the tracks. The fact that trains accumulate ice as they run makes the situation even worse. Powerful heaters are recommended to melt ice faster and using anti-icing chemicals like ethylene glycol.
5. Breaks and Defects: Part of the reality for railroads and their workers are breaks and cracked rails. No matter how durable the steel is, cold will cause the metal to contract in the cold and expand in heat. This can create tension and weaken steel with cracks. Welded joints are weaker spots on the rail.
The railroad is an essential industry in the country. As workers do their jobs to operate and maintain the system of railroads, their personal safety is vital in the extreme cold weather. Men's thermal underwear sets will help as a base layer and are an important step in keeping warm and safe in frigid conditions. Each railroad action plan should always list thermal underwear for men as part of their layering system so workers both young and old can stay warm as they keep America moving.