Can Guys Wear Long Johns?
Posted by Thermajohn Admin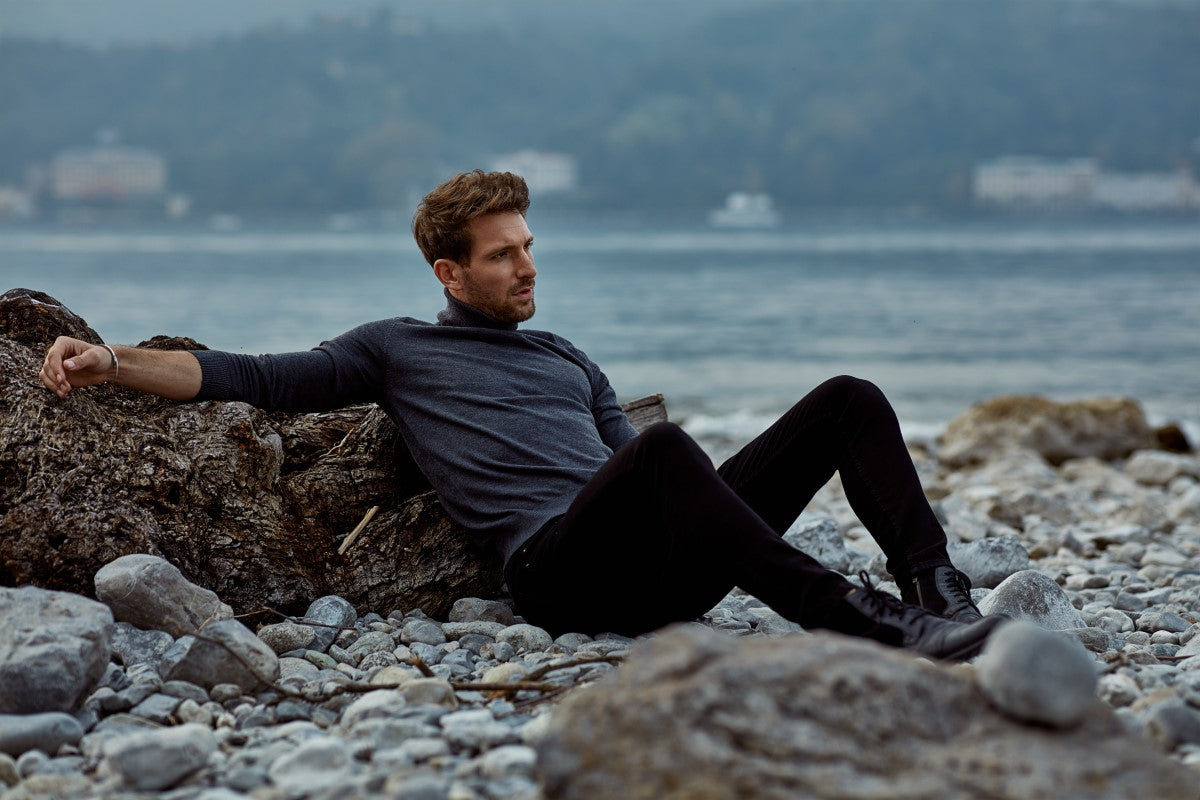 With winter heating up, or rather cooling down, many people are unpacking their winter sweaters in preparation for colder temperatures. While you likely have many clothes for the colder season in your closet, a question we often here is whether or not guys can wear long johns? The answer is a resounding yes! However, it is important to understand how to best incorporate men's long johns into your wardrobe.
Reasons for Guys to Wear Long Johns
The basic rationale here is comfort. Men's long johns are great for keeping you warm while the material provides a comfortable feel to your body. There are certainly many ways to stay warm during a cold winter day. Many people turn to large winter coats. However, these can be bulky and constricting. Long johns are a great solution, allowing people to wear a lighter coat or skip the coat altogether depending on the temperature.
Additionally, men's long johns are extremely comfortable. They are typically comprised of a very thin fabric that hugs your body, creating comfort and retaining your warmth. Long johns are particularly suitable for people who are going to be quite active outdoors.
How Should Guys Wear Long Johns?
The most popular method of wearing long johns for guys is as a base layer. Men's long johns are simply perfect for this as they provide optimal warmth while allowing for comfort. Since they are thin, you won't feel overly weighed down. In fact, I'm currently wearing long johns beneath my sweater and jeans as I write this. I didn't even need a jacket while outside earlier in 30-degree weather.
Another big benefit of wearing men's long johns underneath your existing outfit is there is no need to worry about coordinating colors. Since they cannot be seen, any long johns you have clean will work.
However, you are not limited to wearing long johns underneath your clothes. You can also use them as your outer layer. This is good for more mild winter days or if you are someone that doesn't get overly cold. However, remember that long johns do hug your body a bit, so make sure you're confident in wearing tighter fitting clothing in public. It is completely acceptable though. If you choose this option, you'll want to pay attention to color coordination and what fits your style.
Long johns are also a great option for people engaging in outdoor sports. Many people wear them as a base layer for winter sports while they are immensely popular as an outer layer in the running community for those frigid outdoor winter runs. Whatever your choice, know that men's long johns are perfectly acceptable attire for guys wanting to be stylish while staying warm.