Best Men's Thermal Underwear for Skiing
Posted by Thermajohn Admin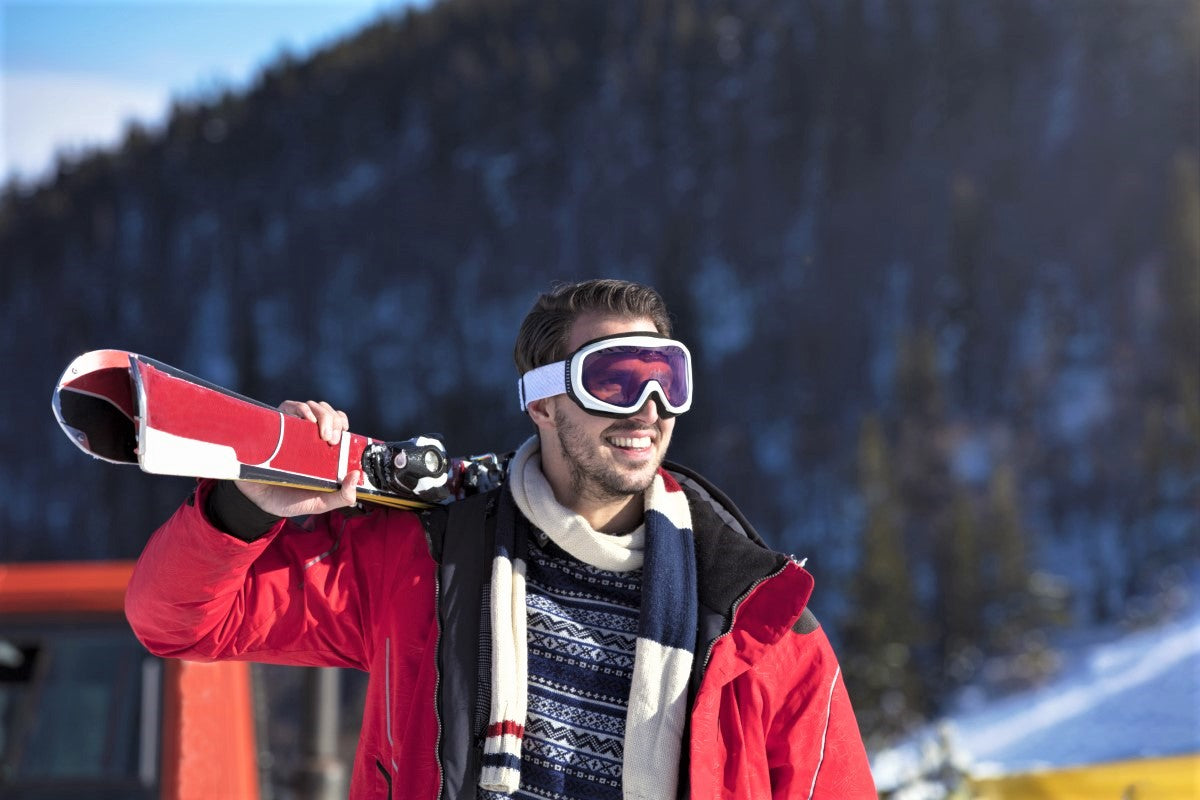 When it comes to skiing, there's nothing to beat the snow, the wind in your face, and the overpriced tickets for the ski lift. However, the rush of plummeting down the slope snow gear thrilled a few other sports can give you. You'll want to stay warm when you ski this winter. To keep warm, you're going to have to consider layering. To layer effectively, you're going to need a base layer like men's thermal underwear to help keep you warm. Without layering, you run the risk of getting too cold, not to mention very uncomfortable. To combat this, finding the best men's thermal underwear on the market will help make your skiing adventure a lot more fun for you and your family.
Before you hit the slopes, it's best to prepare by having the best men's thermal underwear on the market to help keep you warm. Men's thermal underwear companies like Thermajane and Thermajohn offer some of the best men's thermal underwear on the market. These long johns will help keep you warm, dry, and comfortable throughout the day. They work by wicking away moisture and releasing it through the breathable fabric to help keep you dry. This, in essence, will help protect you from hypothermia and frostbite while you're on the slope.
The best thermals that are on the market will keep warm air in and cold air out. They will also distribute your body heat across your skin for a more comfortable feeling. This will keep you more comfortable without you overheating. When purchasing your thermals online, a comfortable stretchy fabric that fits tight against your skin along with flatlock themes for a more comfortable fit. You'll also want to consider an elastic waistband that will suit you well without digging into your skin.
The best thermals are also going to be the ones that are easy to take care of. A piece of synthetic fabric is not only going to be cost-effective but will also be easier to take care of when it comes to washing and drying. Since many are treated for odor resistance, you may want to consider wearing them more than a couple days in a row before you wash them. This will help increase the life of your thermal underwear.
Considering all the features that come with thermals, the style, and color a month ago, the features needed for the perfect thermal you need. Even though you can get your thermals from a big-box store locally, finding an online brand like Thermajane and Thermajohn will be your best bet for a cost-effective and better thermal.  This will make you a lot more comfortable throughout the season and happier as you won't have to worry about getting too cold during the winter. It will also make your skiing experience a lot more exciting. You can ski in comfort without worrying about that wet clammy feeling due to sweating while you have fun.