Men's Long Underwear Canada
Posted by Thermajohn Admin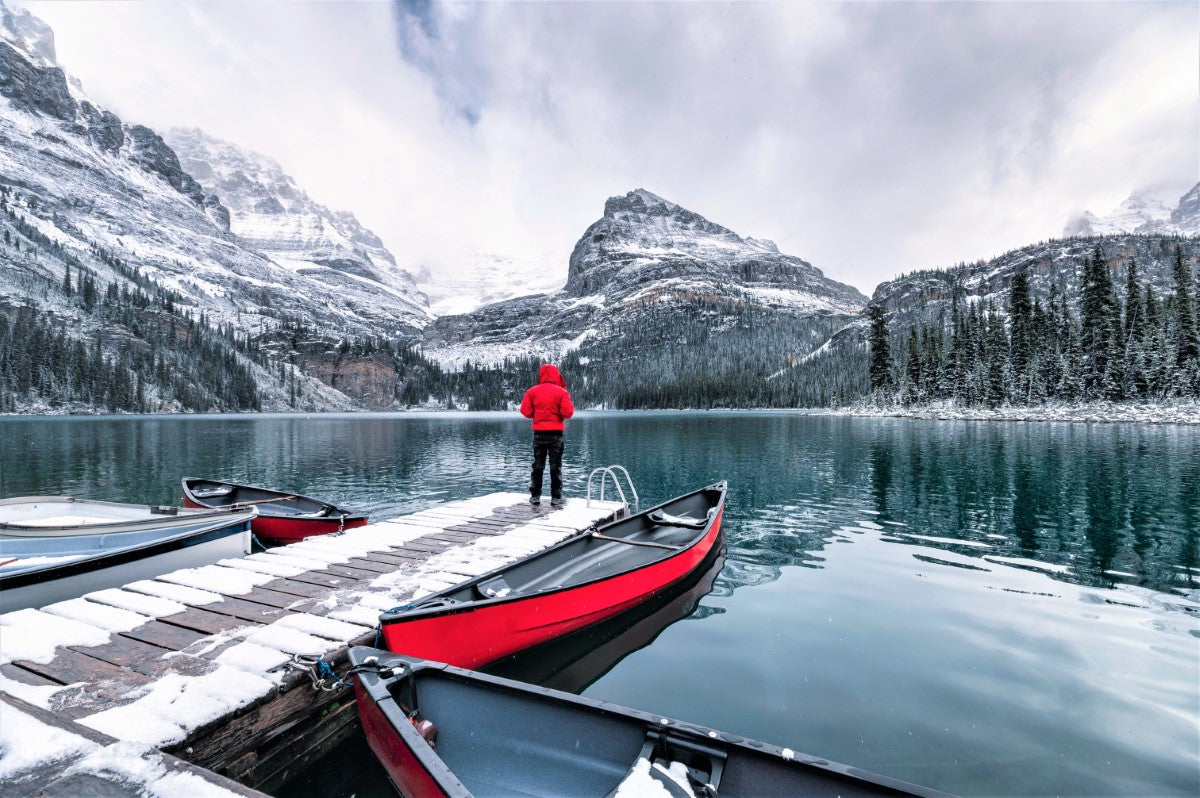 No matter what part of Canada you are from, or if you're visiting, then you know how cold it can get. Keeping comfortable in the colder seasons is essential to your mental and physical well-being. This moisture-wicking will come in handy when it comes time to go outside and brave the cold so you can enjoy your day. It will also prevent you from shivering and will pull any sweat away from your body.
There is a certain level of humor when it comes to how Canadians dress for the weather. Men's long underwear or thermals will definitely be a mainstay when it comes to staying warm in Canada. When the weather gets freezing, some people consult the Long John index to determine what to wear. When temperatures drop below 0 degrees Celsius, people use this method to decide what to wear. It becomes even more challenging when there is a wind chill factor involved.
This index will help you determine which men's long underwear is most appropriate for the situation, regardless of what type of thermals you decide to wear. Some areas have become quite accustomed to the Long John Index, even though it began as a joke. You may wish to consider that this is more based on what you should wear outside than on what the weather may be like.
When it comes to men's long underwear, stick to something more science-based rather than humorous. Participating in the Long John index is fun, although it is not strictly scientific. Whatever activity you're taking part in, your long johns must be able to keep you warm, comfortable, and dry. It may be necessary to choose something reasonably durable and can wick away moisture based on your job.
Polyester blends are going to be a good choice. A material with spandex is more likely to fit you better and give you a better fit. Close fit underwear should provide the freedom of movement you require while wearing long underwear to keep you active. Spandex gives your clothes some stretch so they won't bunch up under your clothes, and it won't restrict your movement.
A synthetic blend could be a better option than wool or silk, depending on your budget. Fabrics such as these are all going to be excellent at keeping you warm. Since the material can wick moisture away from the body, hypothermia or frostbite will not develop too soon. Still, a synthetic blend like polyester and spandex will keep you warmer for longer. If you're going to be outdoors for more than six hours, this will be especially valuable. Long underwear made of synthetic material will also be easier to wash than those made of wool or silk. Also, getting a few more pairs of thermals will be more affordable, so you won't have to feel concerned about your finances.