Are Thermals Necessary for Kids?
Posted by Thermajohn Admin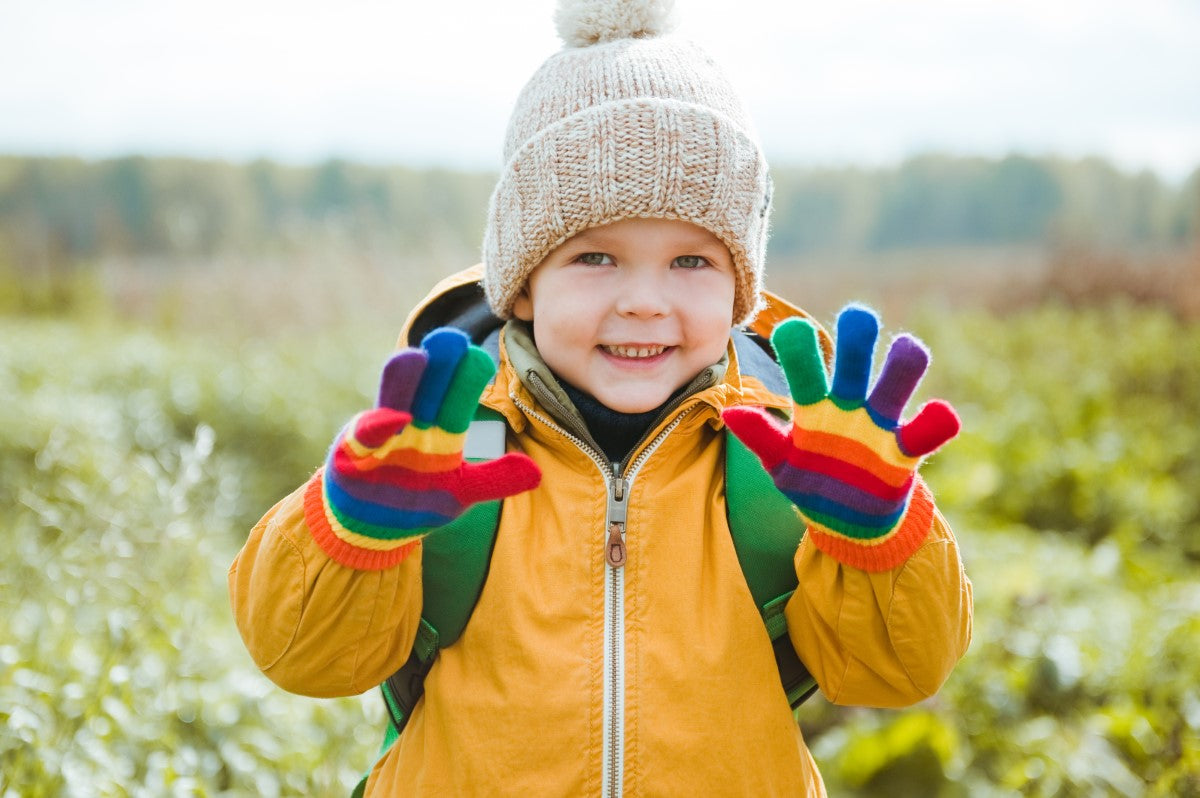 You won't need that oversized puffy coat that cocoon your kid anymore. Why? Because boys' long johns and boys' thermals are here to rescue your child from the burden of being overly bundled every winter. If you want your kids to have a fun and active winter without any of the issues that come with too much clothing, then thermals are a necessity. No matter what your kid may be doing in the outdoors, thermals provide a fantastic base layer that works as the first line of protection in regulating their body heat. 
Why Dress My Kid in Base Layers Instead of the Big Puffy Parka?
While a parka has its uses, extreme weather in the Arctic for example, or when that weather comes to your doorstep, they're too big for a kid to play in comfortably. They could also cause overheating. The layering with the thermals concept is a necessity that helps keep you warm, especially when it's cold outside. With each layer, there is trapped heat that insulates your kid's body. An oversized puffy coat is only one layer and won't be able to do what the boys' thermals and other layers may do. 
One of the significant benefits of your kids wearing boys' long johns is the fact they can discard a layer if they get too hot and put it back on if they get too cold. Thermals will always be the first layer. They have a snug fit, so don't worry as this tight it won't hinder your kid's movements as a parka would. Also, if your kid is playing outside, they're going to sweat. Moisture and the cold don't mix at all. This can cause problems like hypothermia and frostbite. 
This sweat and the cold mix is why thermals are a necessity. Thermals will wick away sweat to keep your child dry while they play. The fabric is breathable and will release the moisture, so it doesn't stick to the body. It's essential to get the right material for this benefit. Wool, polyester, and silk are great options, with polyester being the most affordable. 
Not only do thermals wick away moisture, but it's this wicking that helps your kid regulate their body temperature. Here are some reasons why thermals are a necessity:
• Regulate body temperature. It works better with additional layers.
• Wicks away sweat, so body heat is retained.
• Thermals come in lightweight, middleweight, and heavyweight fabric. Lightweight is the most popular and should get you through winter.
• Odor-resistant. If you plan on having your kid wear them a few days in a row, then this will be to your benefit.
• They are soft, comfortable, and stretchable for full mobility.
Though you may feel thermals are the best way to go, keep that old parka for when the weather turns for the worst. While it may not be as comfortable as thermals, it still plays an essential part in the winter, especially when a winter storm moves in.