Winter Travel and the Ultimate Thermal
Posted by Thermajohn Admin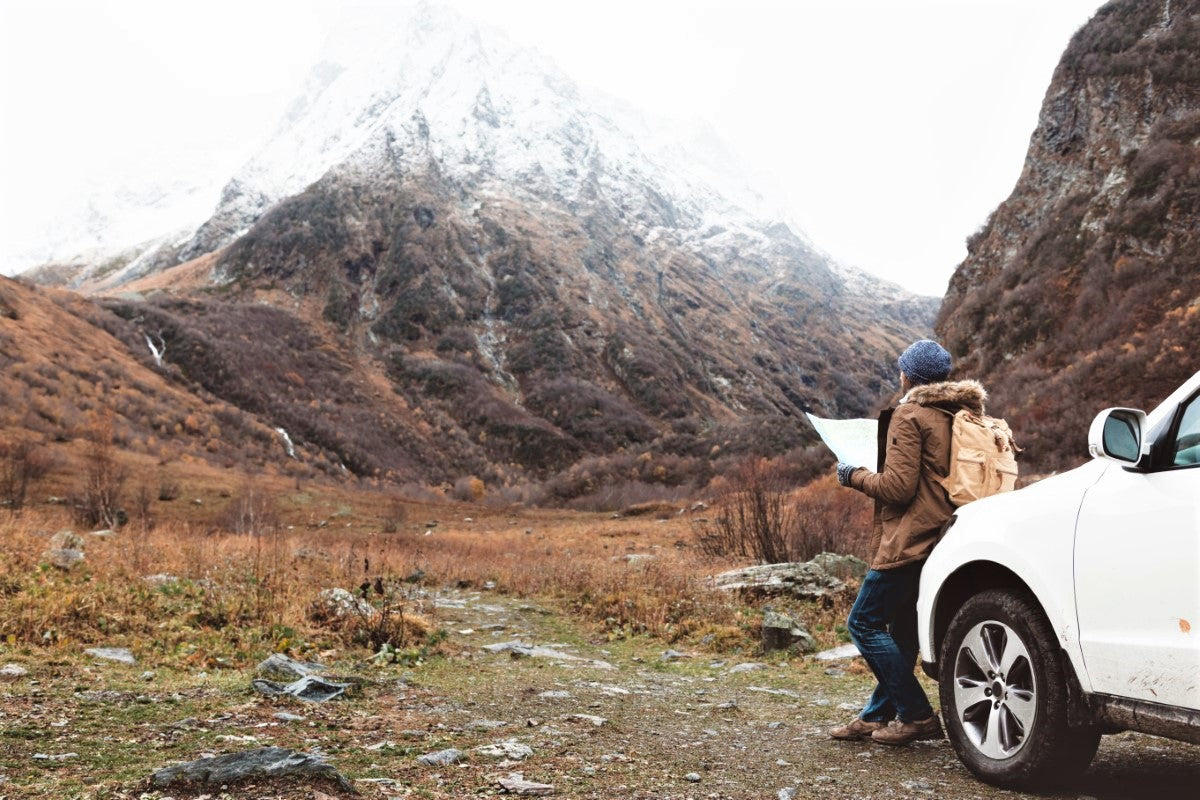 You don't have to be a gold-medal carrying winter Olympian, but staying warm while you travel is crucial to your comfort and health. Whether it's a snow drive through the country, a long commute to work, or a stroll in the park, having the proper men's thermal set is essential.
Winter Traveling and the Right Thermal Wear
When it comes to winter gear and going for an extended period outdoors, the right thermal wear will keep you warm and comfortable all day.
• Tactical Balaclava Hood: Besides giving you the appearance of a wintry Robin Hood waiting to rob the rich, this thermal hood is adjustable and will keep your face warm. It's not just the cold to worry about, but the wind also.
• Men thermal underwear: Lightweight and won't bulk up on you, thermal underwear is the perfect base layer for keeping you warm and dry in the winter. They are made to fit tight against your skin to trap in body heat and will wick away sweat and moisture for added comfort. Depending on your cold tolerance and the thermal shirt may be all that you need, but if the weather gets extreme, a full men's thermal set is the way to go. After all, your legs get cold too. 
• Heated or wool socks: The cold temperatures can wreak havoc on your feet, especially your toes. Insulate them properly with some heated socks or those made from wool for extra warmth. If you're going to be out and about all day, your toes will thank you.
• Winter Gloves: Like your feet, your hands and fingers will suffer the most from the cold. Protect them with mittens or gloves with a fleece layer for added insulation. You never know when a walk in the park with the family may turn into a snowball fight.
• Scarves: You'll need these as they add extra protection to your body. Whether you're fashion-forward or more practical, a good scarf or two will go far and keep your neck from freezing.
• Snow boots: While you need socks to keep your feet warm, they'll need more protection. Water-proof boots will keep melting snow or water from the occasional puddle from seeping inside and getting your feet wet.
• Chapstick or moisturizer and sunblock: Winter air is dry, so give your lips a break from the cold with a good lip balm. Treat your skin with some moisturizer and even sunblock as the winter glare off a snowbank can do wonder on your skin. Protect your eyes as well with sunglasses.
While all these are important for any winter travel, a men's thermal set is ultimately the easiest part to miss. It's also the most essential as they'll carry the workload of keeping you warm and dry on your day out. Men thermal underwear is comfortable, affordable and makes winter travel much more bearable.