Why You Should Wear Compression Gear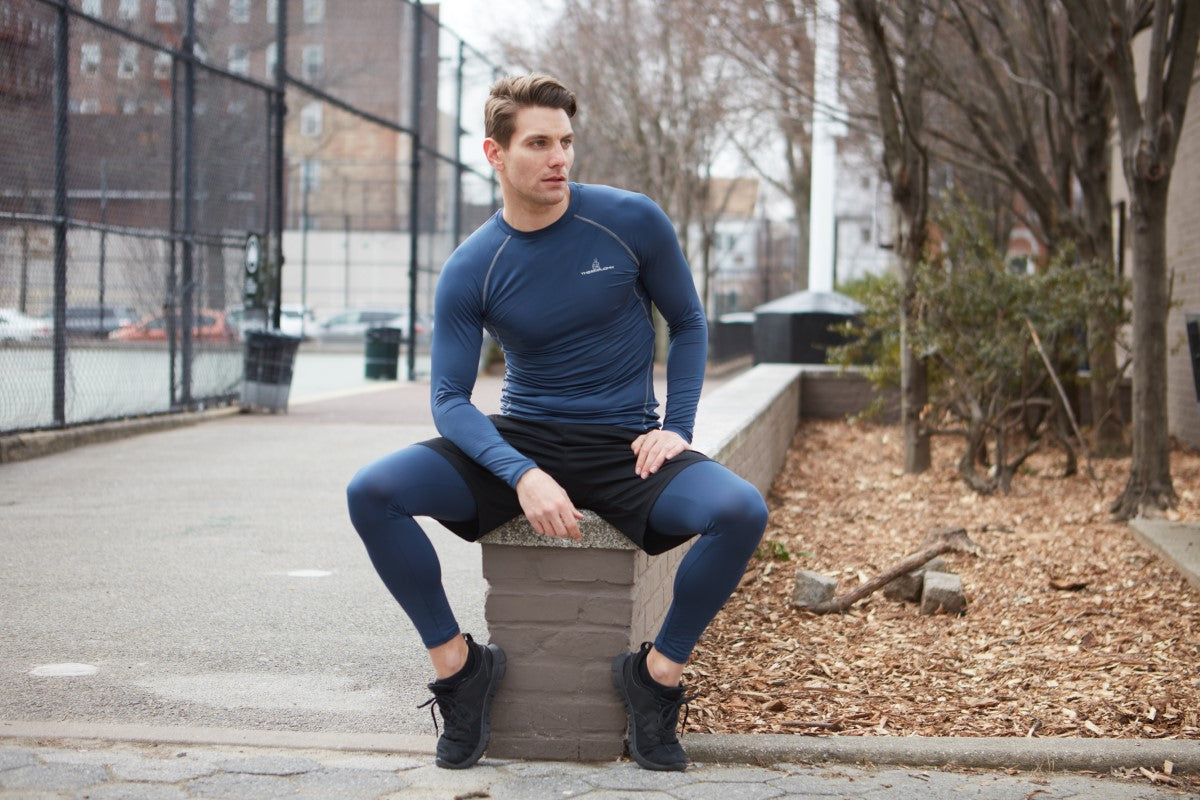 You lead a busy life and understand the importance of sticking to your fitness regimen. While picking the right gym, personal trainer, and even the right shoes, you may wonder if you should add in a few pairs of compression clothing as well. Whether it be men's compression pants or a men's compression long sleeve shirt, you will find that this gear will enhance your workout performance.
They provide you with support. Wearing compression shirts or pants offer better stabilization and support for your body as you exercise. They add pressure to your muscles and reduce some of the strain. This pressure also improves your blood flow, which aids in the recovery process while you train.
Compression garments offer advanced breathability. While they are relatively tight, the fabric is highly breathable. Due to the types of material, the clothing allows air circulation which will help you stay dry and comfortable while you exercise.
They are built to reduce muscle soreness. Research from science and even athletes have found that by wearing compression garments, you will in effect, see that your soreness and fatigue will be eliminated. Not only does this effect last during the exercise, but also after your workout is over. This will help you perform better and longer. 
Every workout comes with recovery time. Compression clothes help speed up your recovery time by reducing fatigue and increasing blood circulation. This helps heal broken tissue in muscles along with rebuilding those same muscles. Also, the tightness of the compression wear will ease swelling faster.
You will see an improvement in your flexibility. Compression gear may be tight, but one of its best features is its stretchiness. Exercising involves many movements that involve lifting, extending, and you may even find yourself stretching more than you expected. Compression gear supports all of your movements without holding you back. The tightness of the clothing along with its flexibility, adds a level of safety to your workout.
Compression clothing offers ultimate comfort. Whether you workout to release stress or get fit, wearing a pair of

men's compression pants

or a

men's compression long sleeve shirt

will make your time at the gym more enjoyable. They add pressure to your skin and won't bunch up as they move with your body. You'll experience less friction than with traditional gym clothing.
You'll stay dryer. Compression gear is naturally wicking. This means that the breathable fabric pulls moisture/sweat from your body to keep you dry.
As you work out, you'll look great. Any fitness program is equally mental and physical. Since compression gear shapes your body, you'll look great as you work out which will improve your confidence. 
As your fitness program becomes more intense, your wardrobe should keep up with it. Compression gear is built tough to handle your toughest workout and comes with benefits that'll improve your performance and outlook on training. They'll prevent injuries so you can work out harder and longer. As compression gear gains in popularity, you'll find that it fits your style along with your athletic goals.