Which Men's Thermal Underwear is the Best?
Posted by Thermajohn Admin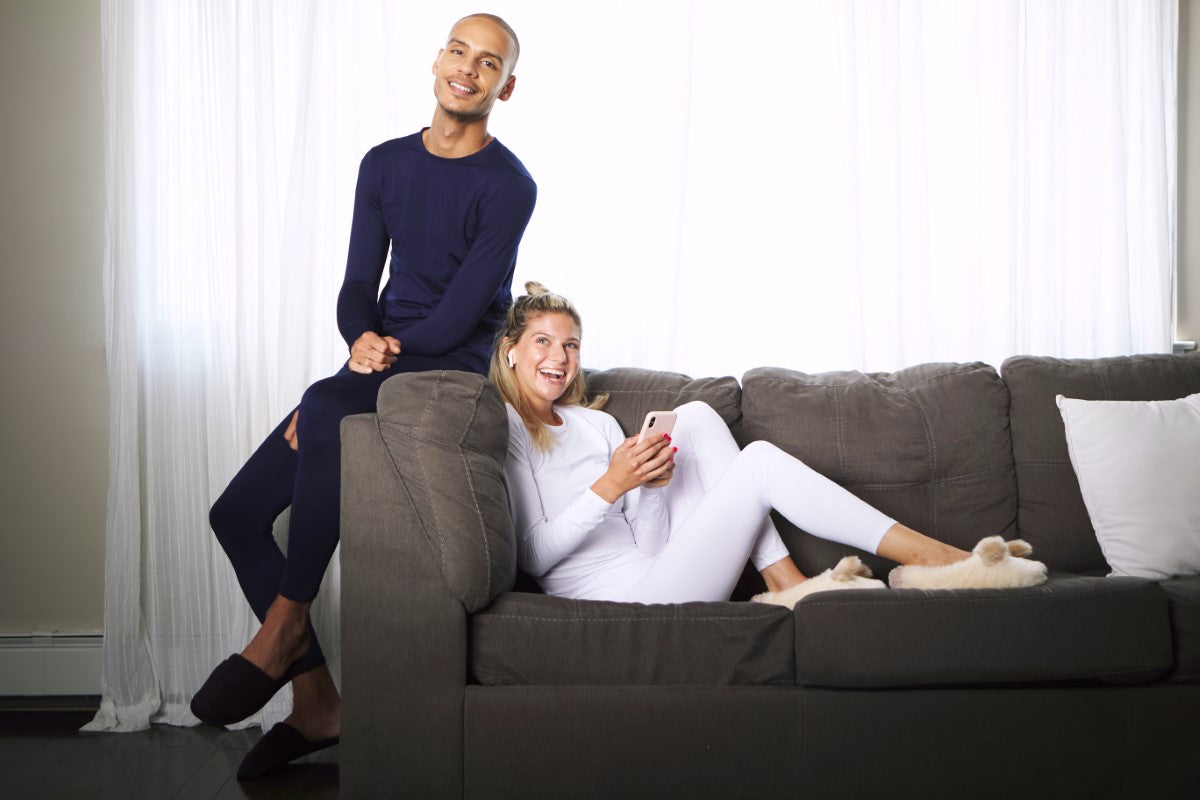 Not all thermals are created equal. Because of this, finding which one is the best is countless articles with lists catering to brands that are filled with affiliate links. If you're in the market for some thermal long johns and are wondering which is the best, take into consideration material, how they're made, and overall cost when you look. 
Men's thermal sets should be comfortable to wear. No matter the material, if they're uncomfortable or shrink in the wash, then they won't be the best. Here are some things to look for in picking out the best men's thermal underwear:
■ What kind of material are the thermals made? Fabric is everything due to the need thermals serve. You wear them to remain warm and dry. The best fabric for thermals is Merona Wool, as it is a natural fabric with some fantastic moisture-wicking features. The downside is the cost. Wool isn't cheap, and taking care of them can more than you want to spend time on. The best and most affordable option is going to be a polyester/spandex blend. They will keep you dry as well as the wool and are easier on your pocketbook. Thermal longs johns from Thermajohns add a fleece lining to add extra comfort to your skin. No matter the material, your thermals should absorb moisture, so you aren't being left cold and wet.
■ How they fit is essential. Thermals should fit snug against your body. Think of them like a second skin. This helps trap body heat by regulating your body temperature. If they are loose in any area, they'll allow cold air in which prevents the thermals from doing what they are designed to do. 
■ A men's thermal set should allow freedom of movement. For added comfort, thermals shouldn't restrict your movements. This means offering a 4-way stretch so you can move freely without suffering any hindrance to the moisture-wicking or warmth.
■ Thermals should be comfortable. Look for a thermal set that has no tags and offers a chafe-free design. They shouldn't make your skin feel itchy or rub you the wrong way. They should also keep moisture away from your skin, as this can lead to a cold, damp feeling along with chafing. 
■ Your use for thermal underwear is also integral to which thermal will be the best. What will be the reason you're wearing them? If it's for everyday comfort and warmth, then a thin, poly/spandex thermal will be perfect. If you're battling the elements in an arctic region, you may need something thicker for the extreme weather.
Even though there are many articles on which thermal is the best, few if any of them look into the reasonings on what makes a thermal good. If you want to find which thermal long johns are the best, look into how they are made, the material used, moisture-wicking features, and overall use and cost. These will help guide you in finding the best men's thermal set for you.