What Long Underwear is the Warmest? 
Posted by Thermajohn Admin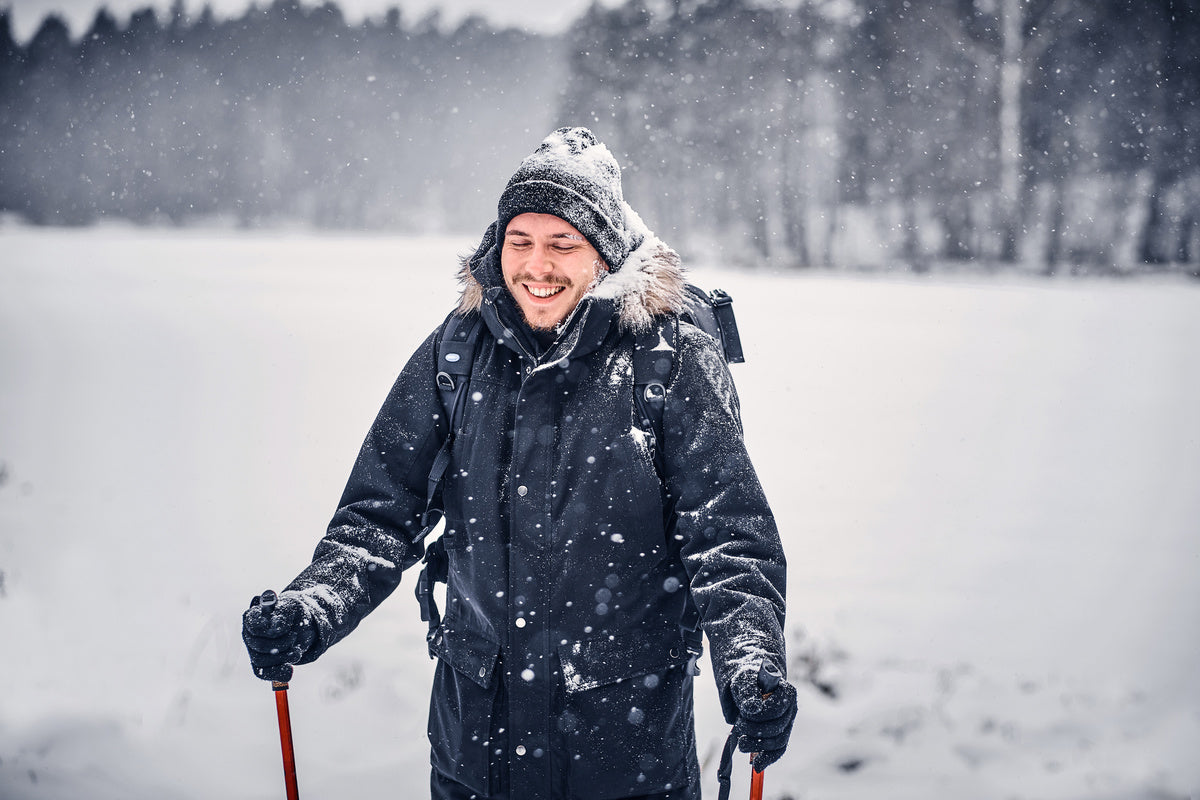 With temperatures dropping, it is once again the time of year for warm sweaters, cozy fireplaces, and hot soups. However, we can't simply stay indoors enjoying the warmth all the time. We do still have to make forays out into the cold wintry weather. If you want to stay as warm as possible when outdoors this winter, you are probably wondering what long underwear is the warmest? Let's take a look at important things to consider when choosing your long underwear.
Material Matters
The first and foremost thing to look for when selecting long underwear is the material as this makes a huge difference in terms of performance. There are two materials you should look for. One is wool, specifically merino wool, which is high quality, comfortable, and excellent at preserving heat. After all, when have you saw a cold sheep?
The other is synthetic materials such as polyester. These are also very effective at maintaining your body heat and can have additional features such as odor reducers. Wool and synthetic materials also typically wick away moisture from your body. You may also find blends of wool and synthetic fibers.
Quality is Important
The next thing to consider is quality. While it may be tempting to save money by getting the cheapest long underwear available, that is likely not going to be effective at keeping your warm. However, this does not mean long underwear has to be expensive. In reality, there are many options that are affordable yet good quality.
When looking for quality long underwear, see what features are offered. Products should have multiple layers or a fleece lining to optimally preserve warmth. Fabrics should not feel coarse or rough but should be comfortable, stretchy, and lightweight. You should also be able to move rather easily while wearing them.
Consider Versatility
Once you've found long underwear that has the right fabric and quality, the next consideration is versatility. While this does not directly govern how warm long underwear will keep you, it is an important consideration because versatile long underwear can be worn in more settings.
In other words, instead of buying long underwear that can only be worn in very limited situations, you want to buy products that can be worn many different ways from base layers to outer layers when working out or even layered beneath different shirts. Finding options with varied colors and styles will help ensure you never have to go outdoors on a cold wintry day without thermal protection.
Final Thoughts
When it comes to long underwear, there are two essential things that should be considered: material and quality. Find merino wool, synthetic fibers, or a wool/synthetic blend. Next, ensure that you are getting quality products such as fleece-lined long underwear that is comfortable. Finally, consider the versatility of colors and styles offered to ensure you have long underwear for all desired purposes. Enjoy winter and stay toasty!