What is Synthetic Long Underwear?
Posted by Thermajohn Admin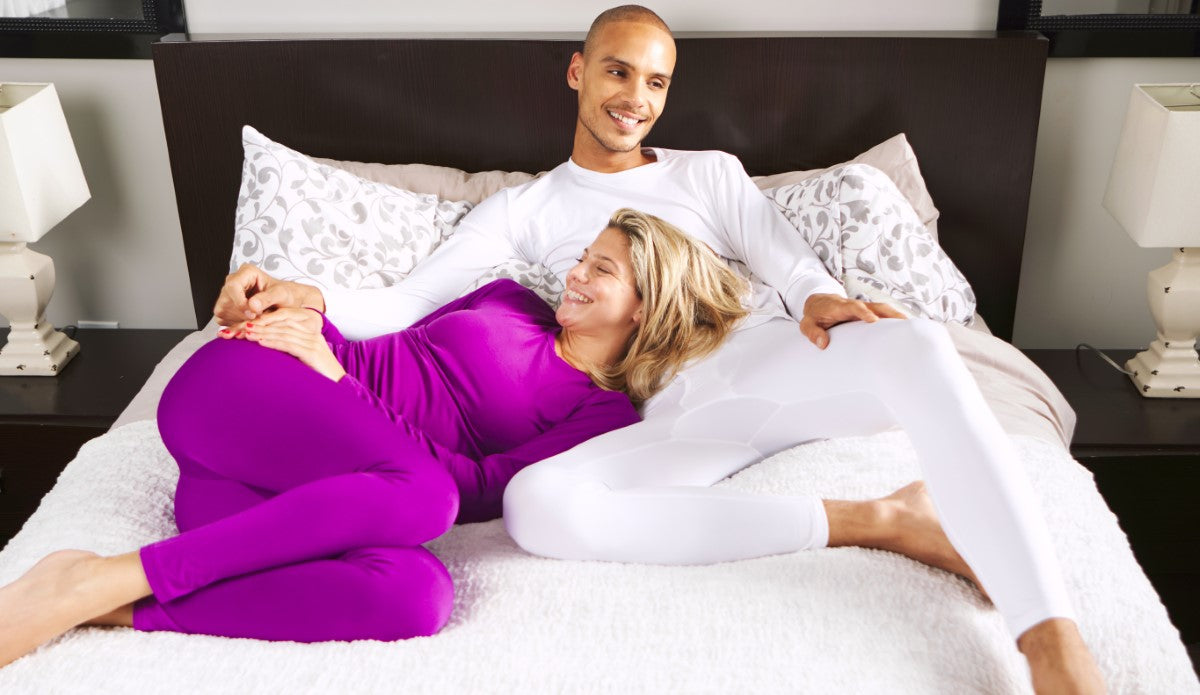 Long underwear has been around for a long time. Nowadays, you'll find these long johns made of different materials like cotton, Merino wool, silk, and even synthetic materials like polyester or nylon. Of course, each fabric has its pros and cons. Still, you want to make sure that you understand the positives and negatives when you're buying polyester thermals. After all, you will want to stay warm all day and keep a certain level of comfort. Plus, no one wants that soggy clammy feeling or has long underwear that makes them itch.
Pros and Cons of Synthetic Long Underwear
Synthetic thermals have many benefits over cotton and other fibers. It is more breathable, warmer, and better at wicking sweat away from your skin as a material. Although it is made out of synthetic materials, it is also easily washable. It will last a long time if you take care of them correctly. Cotton can shrink in the dryer and will not efficiently remove static. You won't have this problem with synthetic fabric as the material is made to be air-dried for ultimate durability. It is lighter to wear too. When you're wearing your long underwear, you'll want the most breathable material against your skin. Cotton will absorb moisture and hold it in, while polyester and other synthetics will release it, so you stay dry. It can be comfortable and feel warm no matter where you are.
What to Look for When Buying Synthetic Long Underwear
One of the advantages of synthetic long johns is that they'll absorb sweat and release it through the breathable fabric. So when you sweat, you don't have to worry about them sticking to you or soaking up your sweat like long johns made from cotton do. You want to look for synthetic men's long underwear made from spandex and polyester in terms of fabrics. These are relatively affordable and are suitable for cold weather wear. They are both comfortable and breathable. 
You want something made with synthetic fabrics because when you're working outside and sweating, the thermals will wick away moisture and sweat to keep you warm. Also, look for flatlock seams for added comfort, along with a fleece lining for added comfort and warmth. The lack of tags is helpful, so you don't get that itchy and scratchy feel while you wear them. Suppose your synthetic fabrics are blended with spandex. In that case, you get the added benefit of a stretchable material that will give you a full range of motion.
When it comes to buying long underwear, you have many options available. While many of these options are excellent and will keep you warm, they may cost too much. Synthetic fabric is more cost-effective and will help you save in the long run. Plus, you can stock up on more without paying too much money for the extra pairs.