What Base Layer is Best?
Posted by Thermajohn Admin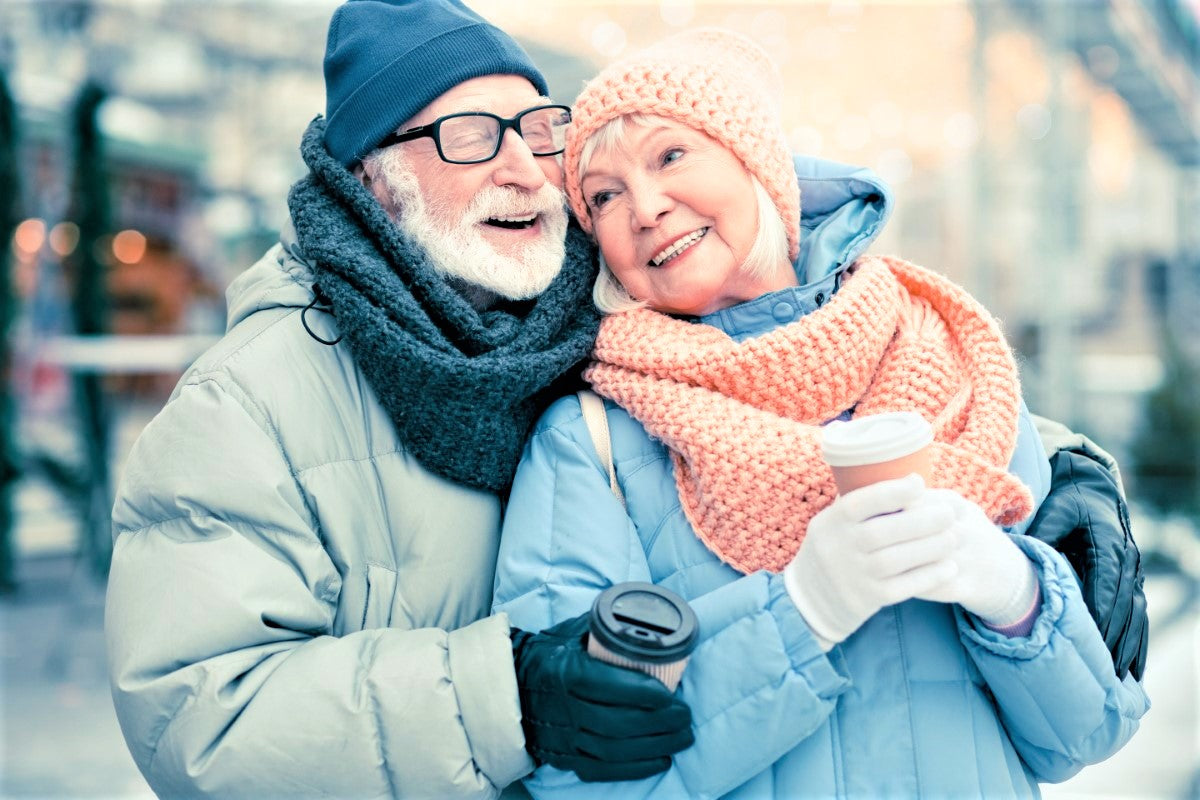 Today, what you call the "first layer" is your breathable thermal underwear for winter, designed to give you that feeling of warmth and softness. There are different thermal base layers, generally conceived as top + tights, using various technologies for many uses, from comfortable hiking to intense skiing.
Using a thermal base layer is recommended when temperatures, wind, or chill are so low that your everyday clothes fall short and you can't get warm. When the cold is extreme, you can use thermal underwear and other thermal garments over it, such as T-shirts, sweatshirts, or fleeces.
It is believed that these types of garments can only be used in extreme climates, but this is not the case. Why continue to suffer? If you get a little cold during the winter, you are already a candidate to try it. Also, although it is not so common, thermal underwear can be used in mountain sports contexts. It is convenient for traveling to winter destinations where you will spend time outdoors.
There are many types of thermal clothing, and new technologies are being applied to fabrics. Traditional wool clothing has always worked very well. Still, now, in addition, there are synthetic garments that are made with polyester/spandex blends. In any case, the most basic functional characteristics of thermal underwear have a lot in common:
Light Garments: Thermal base layers are lightweight and do not bulge because it is necessary to wear them comfortably under our daily clothes.
Elastic and Adjustable Clothing to the Body: In addition, thermal base layers have a comfortable fleece lining, are four-way stretchable, and snug fit to the body like a second skin, thus don't limit the movements. A garment that doesn't fit the body will not keep it warm since it will let the cold creep in.
Breathable Fabric: Thermal clothing is moisture-wicking. It keeps sweat away from the skin and evaporates it in the shortest possible time. Natural materials are highly recommended in other contexts, such as cotton, that do not work well in thermal garments.
Thermoregulatory Functions: The thermal base layers help retain body heat and prevent it from "escaping." To increase the feeling of warmth, some brands use combed, shearling, or lightly padded fabrics. Consider that the latter can cause small lumps.
Comfort and Warmth: The importance and usefulness of thermal base layers are unmatched for comfort and warmth in the cold season. Unlike other winter garments, they can be worn close to the skin. The tight fabric ensures body comfort like any other regular garment. Thermal clothing is an essential element that provides aesthetic and technical benefits, such as warmth and comfort.
Wearing the right underwear is essential to handling winter conditions. If you are one of those people who hate that what they wear under their clothes is transparent, or that it becomes lumpy because of so many layers, then thermal base layers are perfect for you. To help you go beyond the first layer and create a complete cold look with a lot of comfort and style, Thermajohn and Thermajane is an ideal brand.