What Are the Best Thermals for Cold Weather?
Posted by Thermajohn Admin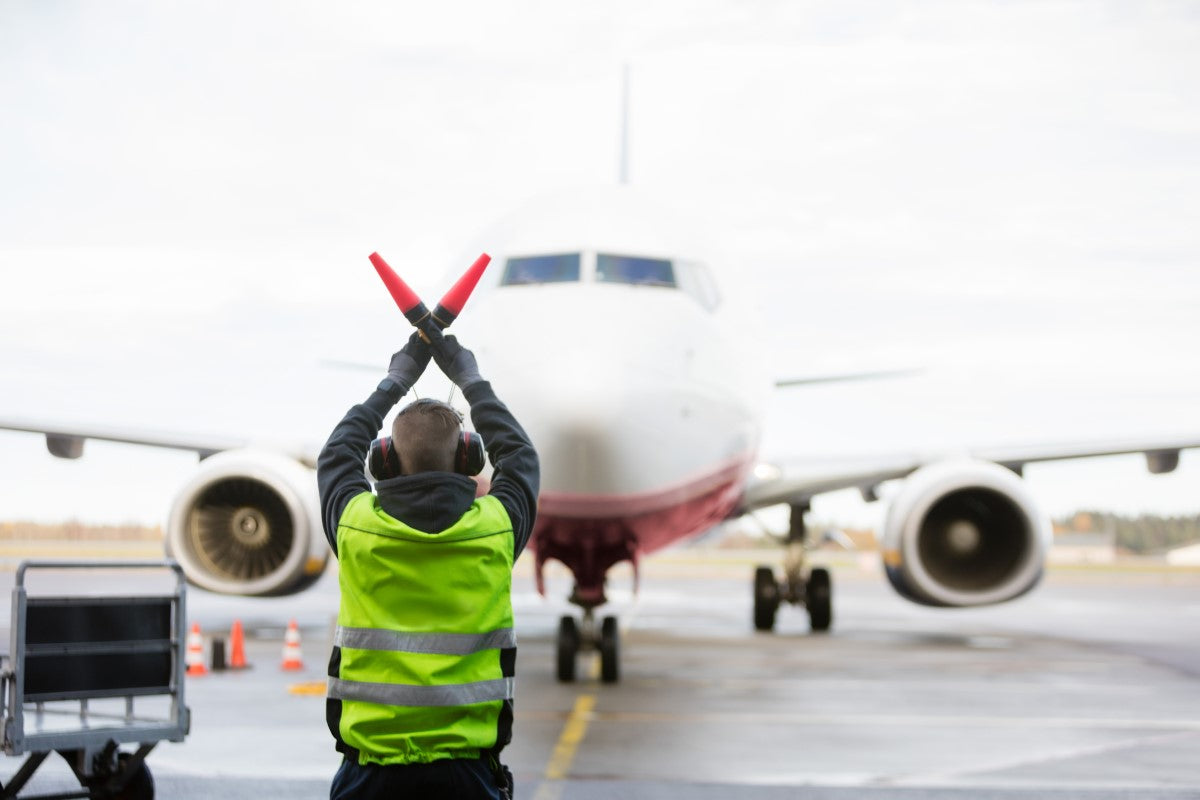 Ground traffic fills airports both inbound and outbound. Keeping things moving smoothly and quickly is a must for the airline industry. The airline workers make sure our planes leave on time by moving our luggage, clearing the runways, filling up the fuel tanks, and various other tasks.
In many aviation ground crews, flight support personnel are the personnel responsible for maintaining aircraft. Those who work at airports typically work outdoors and indoors, and staying warm during the day is essential to their well-being. As the days get cooler, keeping your body warm with long underwear is ideal. If the temperature drops, adding some men's thermal bottoms can make a difference.
A ground crew member is a powerplant mechanic, airframe, ramp, avionics, or even a dispatcher. To prevent debris from getting sucked into a jet's engine, they have to clean the gates and runways. Ground crews also check the runway for any items before an aircraft's departure and arrival.
Often, parts of the airport can get chilly, even for workers indoors, particularly near the arrival and departure gate areas. When passengers board their flights at the airport's entry, these areas aren't sealed even though the airport is heated. The long underwear for men would be ideal underneath your clothes to help keep the chill away.
Men's thermal bottoms are essential at airports in colder climates as winter deepens and people brave the elements to earn a paycheck. In extreme weather and the outdoors, running the airport efficiently is difficult. Crew members work up a sweat when it's cold, so they need long underwear that wicks away moisture to remain healthy and well.
The crew members working on these aircraft frequently operate in temperatures close to Antarctica, posing a serious challenge for the workers and the aircraft themselves. Regardless of whether snow or ice is present, extremely low temperatures can seriously disrupt an airport's daily operation, as well as make handling luggage all but impossible.
Despite the availability of hot chocolate and hand warmers, workers are unlikely to last long outside unless they layer up and vent properly. In addition to staying dry inside, staying dry outside is also very important. It's essential for men to wear thermal clothing so they can remain warm and wick away sweat. Warming up by wearing two layers of socks and insulating their feet with plastic bags are just two ways ground crew members prepare. Moisture cannot get in through an outer layer that is windproof and waterproof.
Occasionally, there will be delays. Preparing for extreme weather will allow you to deal better with those days that come your way. While on the tarmac or moving baggage, thermal sets made from merino wool or polyester will keep you warm and flexible.