Vacationing in Colder Climates
Posted by Thermajohn Admin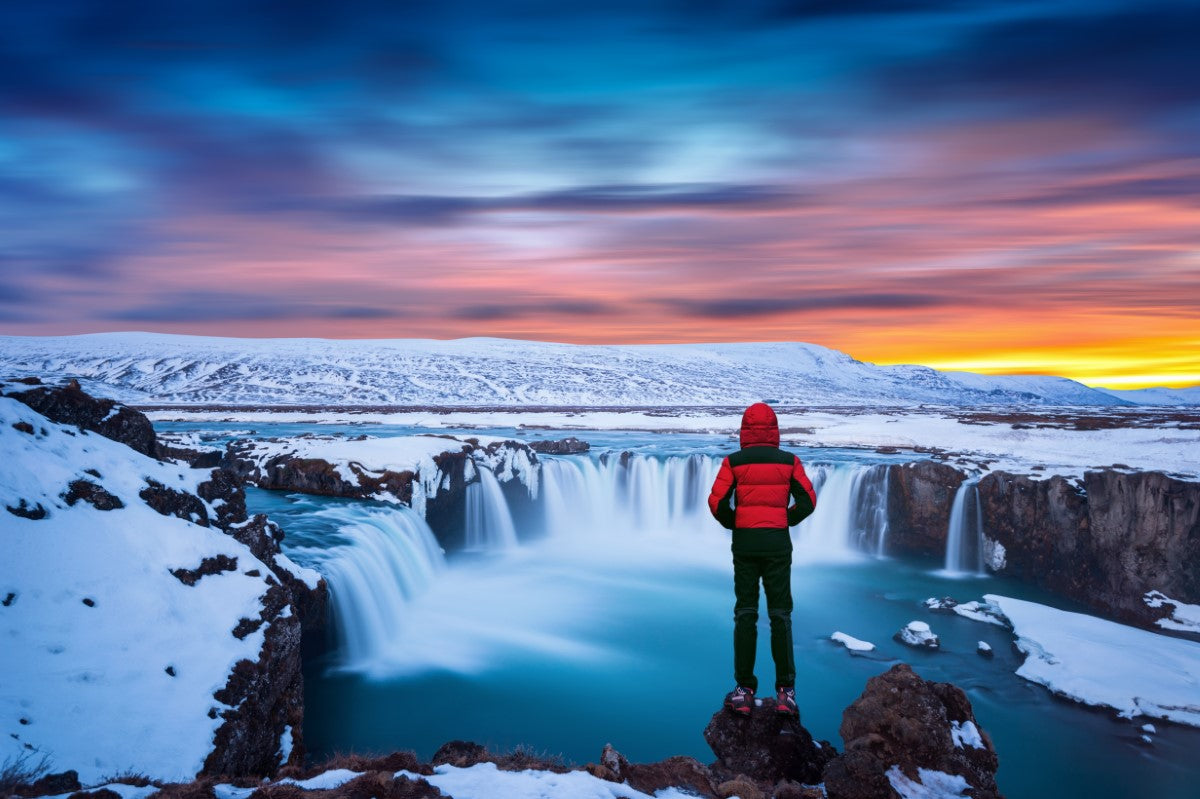 Vacationing in colder climates can be a great experience! When most people think of vacationing in colder climates, they automatically assume it will be a miserable experience. But what they don't realize is that there are actually many benefits to vacationing in colder climates! Here are some of the best reasons why you should consider vacationing in a colder climate this year.
❶ If you're looking for a new and exciting vacation destination, consider a colder climate!
➋ There are many activities to enjoy in colder climates, from skiing and snowboarding to ice fishing and sledding.
❸ And don't forget the essential men's thermal underwear and long johns for men - they'll keep you warm and comfortable no matter what you're doing!
Packing for a Colder Climate      
When packing for a colder climate, include men's thermal underwear. This type of long johns for men will help keep you warm and comfortable in the colder weather. Thermal underwear is made from various materials, so choose one that will work well for you. If you are going to be spending time outdoors, be sure to pack extra layers of clothing to stay warm.
Activities to Enjoy in the Cold
Looking to add a bit of excitement to your winter vacation? Check out these fun activities that are perfect for enjoying the cold weather! There are many ways to have fun in the cold, from dog sledding and ice skating to snowmobiling and skiing. So bundle up and head outdoors for an adventure you won't soon forget! Whether you're looking for a thrill or want to take in the stunning winter scenery, these activities are sure to please. So don't let the cold weather keep you indoors - get out there and enjoy all that nature has to offer!
Staying Warm in Colder Weather
Warm-weather vacations are great, but what do you do when the temperature starts to drop? Here are some tips for staying warm in colder weather. Dressing in layers is vital to staying warm in colder weather. Start with a base layer of clothing that will wick away moisture, like wool or synthetic fabric. Add a middle layer of insulation, like a fleece jacket or sweater. Top it off with a waterproof and windproof outer layer. Don't forget about your head and hands! A hat will help keep your head and ears warm, while gloves or mittens protect your hands from the cold.
Finally, make sure you're staying hydrated. Warm drinks like tea or coffee can help you stay warm from the inside out.
Be Prepared for Colder Weather Conditions
Many of us start planning our vacations as the weather begins to cool down. But if you're thinking of heading to a colder climate, you need to keep this in mind.
First, pack appropriately. This means layers upon layers of clothing. And don't forget a good coat, hat, and gloves. You'll also want to ensure you have comfortable shoes for walking around in the snow.
Second, be prepared for the elements, which means learning to deal with things like wind chill and frostbite. Make sure you know the signs and symptoms to properly take care of yourself if needed.
Finally, don't forget to enjoy yourself! Just because it's cold outside doesn't mean you can't have a great time on your vacation. Embrace the cooler weather and enjoy all that winter has to offer.