Teaching Your Kid About Winter Life Skills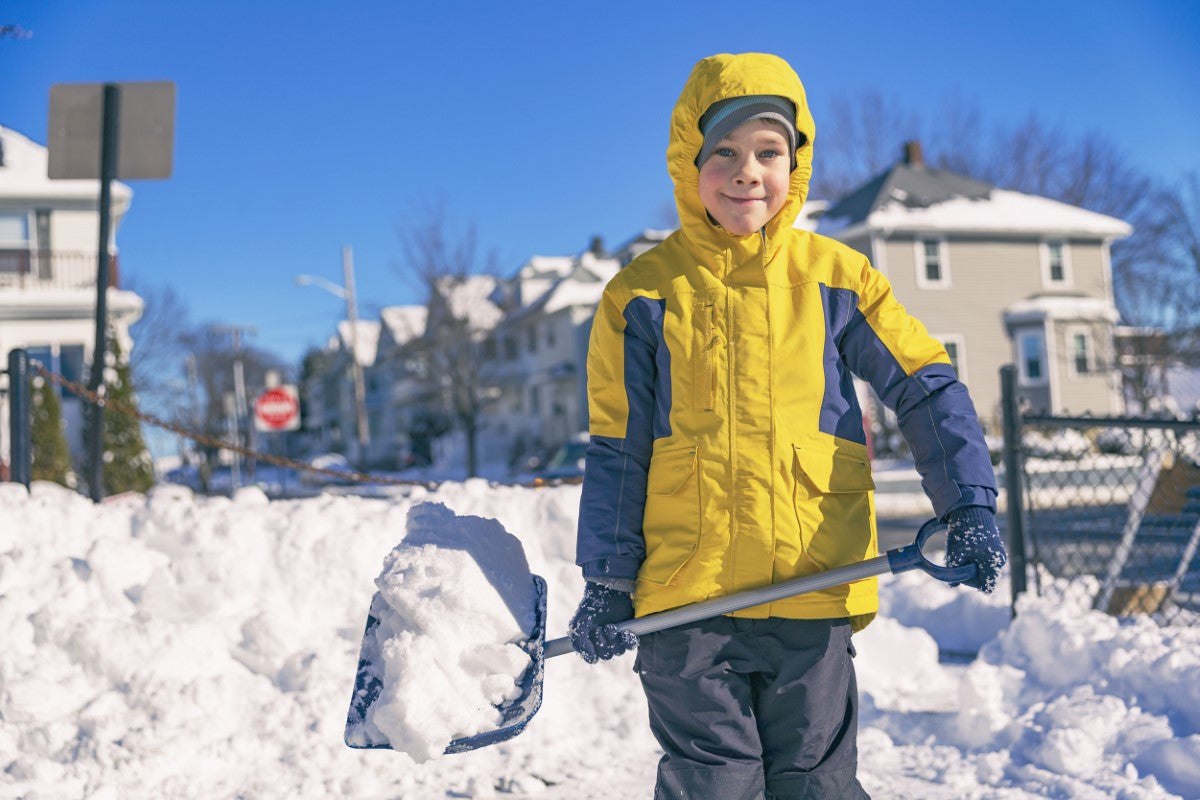 Winter is a season dreaded by many with fewer looking forward to it. After a long hot summer, it's hard to accept that winter may be around the corner. The first sign of winter's approach isn't the lower temperatures, but usually, the Christmas decorations and snowblower displays at your local retailer.
It's also the time of the year for holidays, families and friends get together for celebrations, cleaning up gardens, raking up leaves, and waiting until the last minute to pack up those summer clothes. Winter can be fun, but there are some skills you can teach your kid early on for added responsibility and overall safety.
Some things to learn:
  •  Shoveling snow.
  •  Dressing for the cold weather.
  •  What to do if the power goes out.
Winter can be fun. In fact, it can be a blast, but making sure your kids and the rest of the family are in top readiness will make the season a little smoother to get through. 
Shoveling Snow
Not precisely winter survival, but it needs to be done. While you probably won't make your kid do this on their own, working with them until they can help build a stronger bond between you both and add some responsibility to their day. Just make sure you both are appropriately dressed as the cold can set in real fast.
Dressing for the cold weather
Part of dressing for the winter season involves some durable, long johns for boys. They fit snug, retain heat, wick away sweat, and are overall a fantastic product. They make the best base layer and allow freedom of movement and are suitable for any sort of winter activity whether work or play. 
While boys' thermals are great, add in a second layer for insulation. This can be a fleece or a good hoodie. Top that off with a water and windproof jacket and you're almost ready to tackle the cold weather. Keep your kid's head and ears covered as they will lose more body heat this way and reduce the chances of frostbite. Make sure they wear mittens or gloves and waterproof boots that are insulated will help protect the hands and feet.
What to do if the power goes out
Sometimes a winter storm will knock out the power. While the energy company will work diligently to restore power, sometimes the power outage may last longer than what's comfortable. To make your kids comfortable, have them put on their long johns for boys. Boys' thermals will help keep them warm as your home's temperature drops. If you have an emergency survival kit, show them how to use it and also where all the extra blankets are. 
Teaching your kid valuable winter life skills is an essential part of growing up. From shoveling snow to power outages, they need to know how to handle a lot of these situations. While serious, you can still make it fun and exciting, which will help alleviate any potential boredom due to a lack of power.