Ski Clothing and Must-Haves for Boys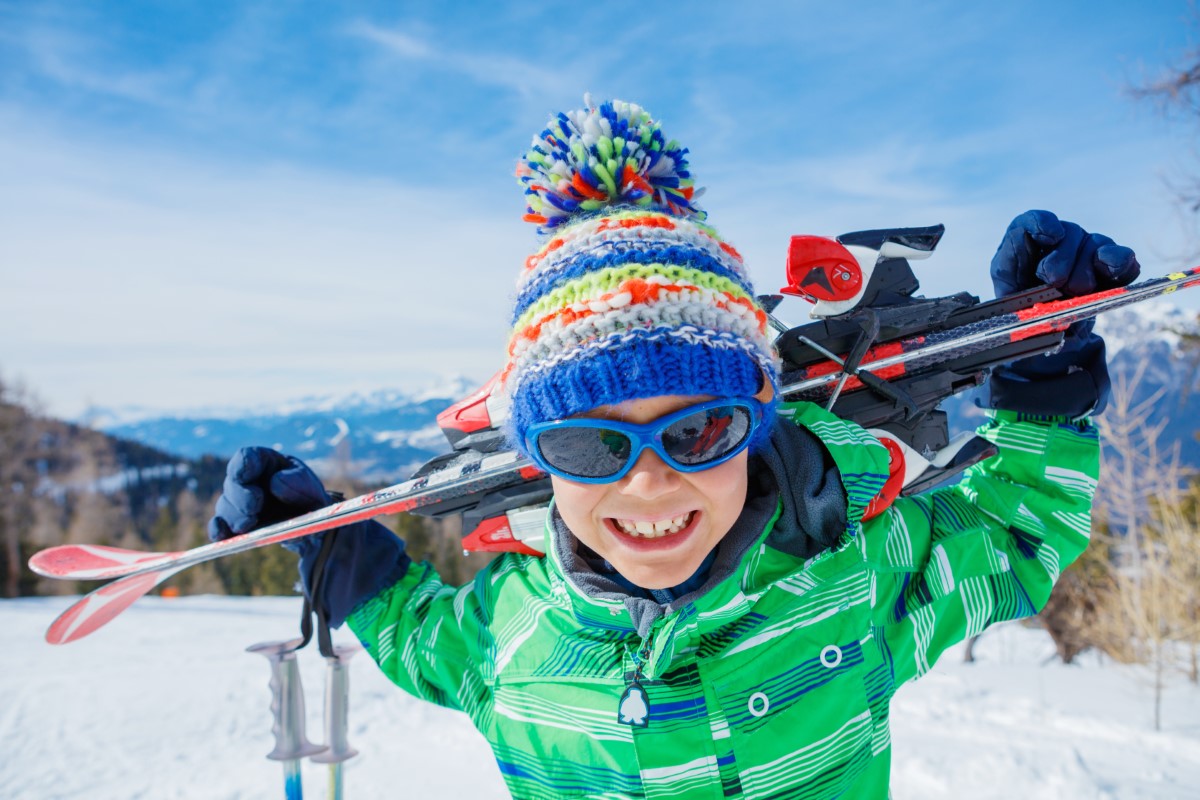 As ski resorts start opening their slopes for the business season, the time to gather all the essentials for your kid's ski clothing is now. Waiting for the morning of your kid's first ski lesson can make their first day on the slopes stressful for him and you, plus there's always the chance of forgetting a piece of clothing or missing part of your kid's gloves in the mad rush for the resort. 
Staying prepared will lessen the stress, and there are a few things that you'll need to take into consideration when hitting the stores for clothing and gear. While many things can happen on the slopes with your kids, you can at least prepare them and yourself with some shopping tips.
1. Kid's thermals are a necessity when hitting the slopes. They are lightweight and made from a breathable, moisture-wicking fabric that will fit snugly/cozily while keeping your kids warm and dry. Made from non-bulky materials, boy's long underwear will keep children comfortable while riding the lifts to the top of the slope and allow freedom of movement. 
2. Keeping your kid's feet warm is vital, and a pair of wool, long, tight-fitting socks will do the job. Spare no expense as cheaper socks won't last as long, and their elastics will give out faster and cause your kid's feet to sweat. 
3. Dry, warm hands can make your kids day much more memorable than cold, wet hands. Go for a pair that is waterproof with a sleeve that stretches over their jacket. Find a couple with a long wrist and zip tie to keep snow from getting inside.
4. Snow overalls with a high back will keep snow out as it has a habit of creeping through the waistline when your kid falls in the snow. 
5. Waterproof snow pants are great as they keep melting snow from soaking your kid. A wet kid is miserable, but add in the cold, and things can get worse, not too mention the health risks like frostbite or hypothermia. 
6. A brightly colored jacket with a detachable hood and sleeve pouch will complete the outer layer. The bright colors will help you find your kid amongst all the others, and the sleeve pouch will help your kid keep track of their ski pass. If your child is wearing a ski helmet, the hood won't be necessary. A hood will help otherwise.
7. If the weather is unusually cold, bring a ski mask with a long neck, so your kids head and neck are covered to stay warm. 
While kids will enjoy their day on the slopes, it all starts with boy's long underwear. Preparing for the trip ahead of time with the right clothing and gear will make things easier on you, and buying a few pairs of kid's thermals will help keep your children warm, dry, and comfortable on the slopes. Keeping your kid warm is not just great for their physical health, but their mental health as well as they're more likely to have more fun.