Thermal Underwear V-Neck and Protecting Your Kids From the Cold
Posted by Thermajohn Admin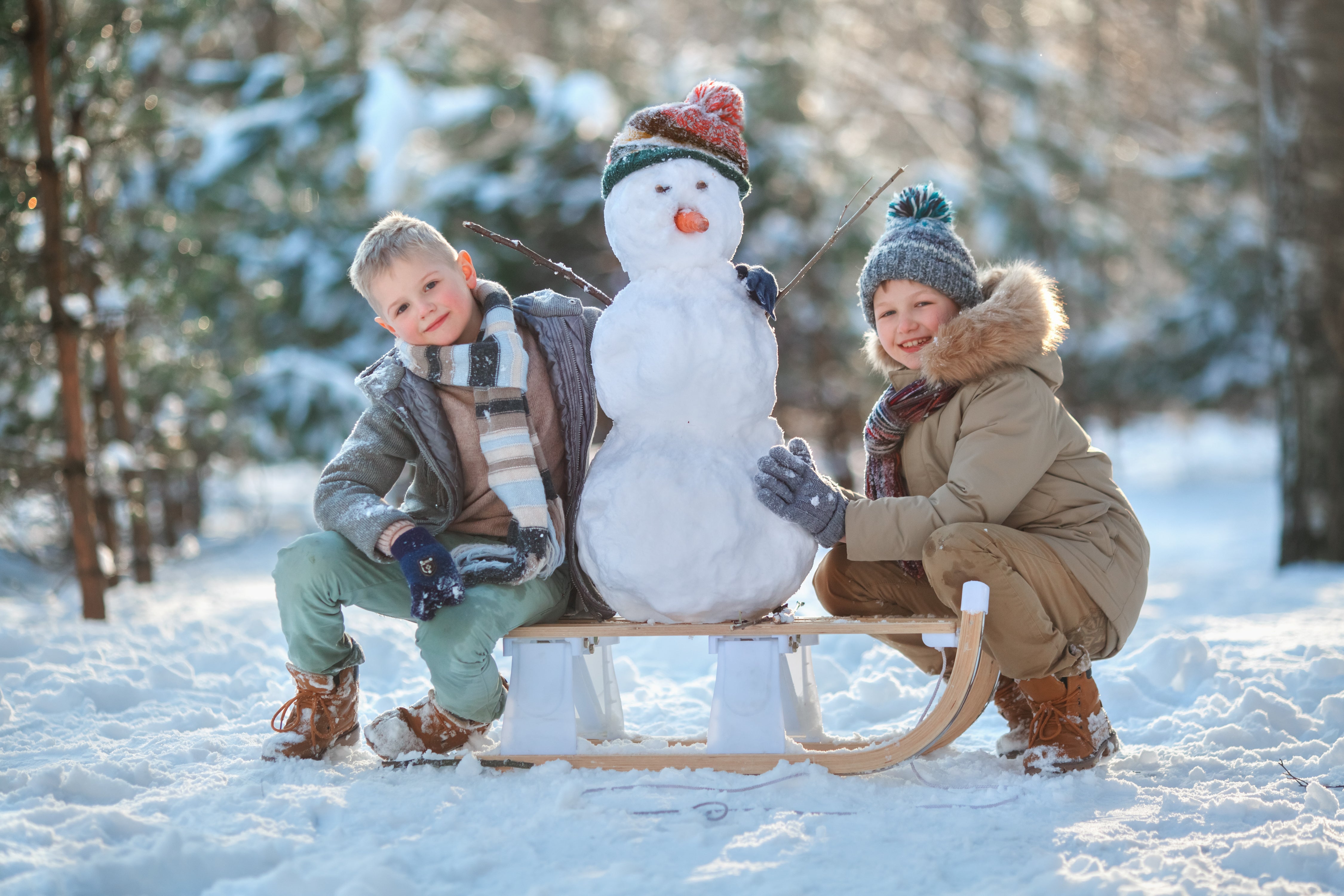 You want to ensure your kids are protected from the cold as soon as the cold weather sets in. Kids can feel uncomfortable, shiver, and not be able to enjoy outdoor fun in cold weather.  Warmth can be achieved through a variety of measures.  Depending on whether you are keeping them warm indoors or outside, the method of keeping them warm will vary. To prevent children from suffering from cold weather, here are a few things you can do.
Make Sure the Rooms Are Warm
You should check the efficiency of your heating equipment as winter approaches. To keep the furnace running over the winter, make sure it is working correctly.  Keep your house warm by using the fireplace if it is available. Playing on the sofas or relaxing in the house, the kids will be able to have happy moments at home.
Provide Them With Hot Drinks
You should make sure that whatever you drink is hot so that the body stays warm, whether it is tea, milk, or coffee.  While it's freezing cold during winter, kids can stay warm and comfortable by drinking hot drinks.  You might want to limit their intake of caffeinated hot beverages. Caffeine is not healthy for the body, so you may wish to prepare decaffeinated drinks. There is even the possibility of becoming addicted to it.
They Should Have Hot Showers
So that your kids don't shiver, you bathe them with hot water. Taking a warm bath helps keep your body temperature up. If you want your kids to have warm water for baths, ensure the water heater is working properly before winter hits.
Buy Them Thermal Underwear
In cold weather, wearing thermal underwear is a great way to stay warm. Materials are used to create these clothes so kids' bodies can stay warm at home or outside.  They can be purchased in thermal leggings, pants, tops, and underwear sets. Children can stay warm and cozy with Thermajohn's thermal clothing.  Thermal clothing can be worn indoors, outdoors, and even while sleeping.  
It is an excellent idea to provide your child with thermal underwear sets for all times of the day. On cold nights, this clothing can be worn to sleep for added warmth. Thermals have the advantage of allowing your child to wear other clothes on top without being uncomfortable.  Your kid will feel like they are wearing a second skin because the thermals conform and contour the skin. Movement is not restricted, sweat or moisture is not trapped, and the fabrics are super soft for a comfortable fit.  
Additionally, thermals for kids have a compression factor and are flexible. They are comfortable all the time because of the 4-way fabric stretch. The poly-spandex fabric used in Thermajohn's thermal tops for kids assures maximum flexibility in all directions - up, down, left, and right.  Also, they keep your children dry by wicking away moisture. There is no possibility of sweat getting trapped in the fabric, causing them to become wet. Thermals also come in a v-neck style for men, but the standard crew neck is better for kids' overall warmth and comfort.