Preparing for Fun in the Snow
Posted by Thermajohn Admin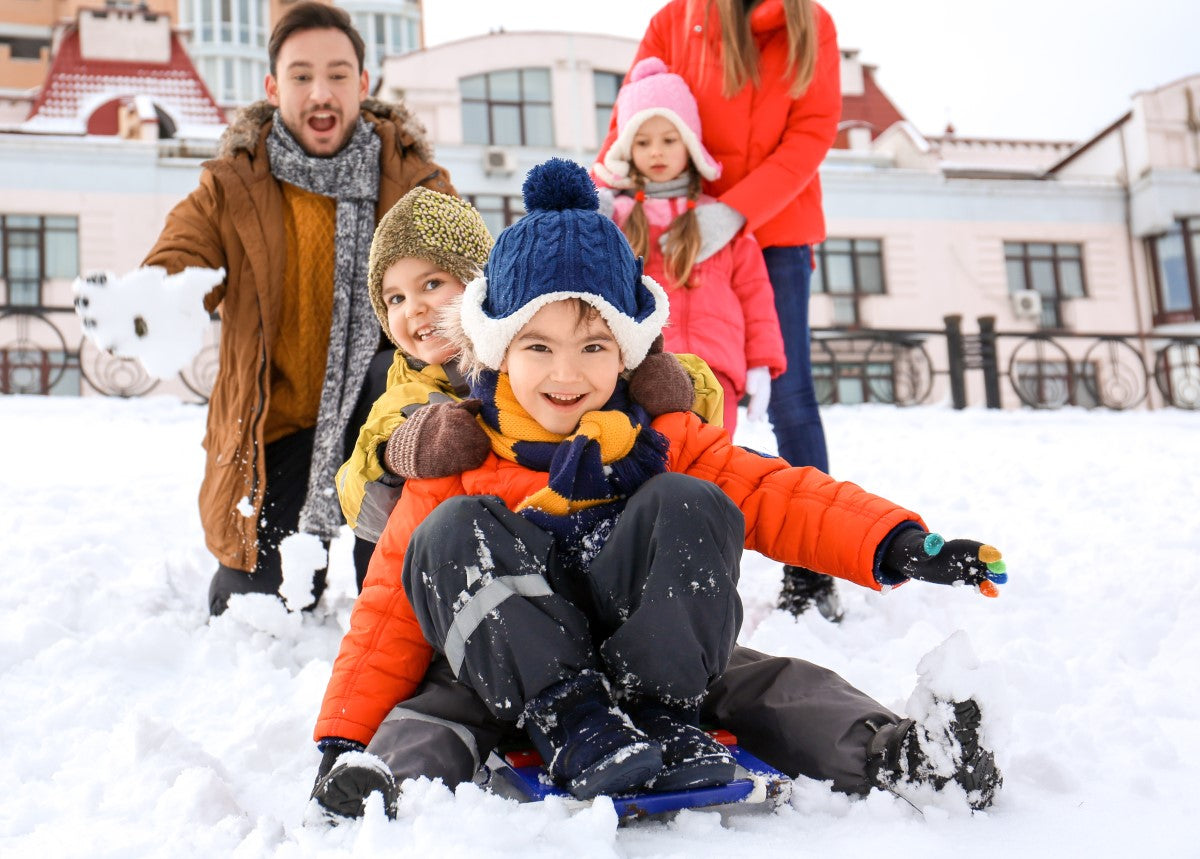 Winter is a time of sledding, skiing, and holiday breaks for many parents and their kids, and winter offers plenty of fun things to do and enjoy. Still, it is essential to prepare yourself and your children to cope with lower temperatures. As the snow flies and fun for the season soars, here are a few tips to help you and your family get prepared.
Prevent Hypothermia and Frostbite by Staying Warm
The first step is to dress warmly. A little essential preparation can reduce the number of medical emergencies during cold weather. Kids should wear weather-resistant layers over their boy's thermals, as well as a base layer of moisture-wicking undergarments. Thermals for boys are excellent first layers because they trap in heat and keep your kid dry. Snow boots, hats, and mittens are essentials. 
Winter Fun Tips
A trip or day at home can be more enjoyable if you avoid potential hazards. Prevent these from happening so your kids can have a fun-filled day.
1. Watch for icicles hanging from roofs or trees.
2. You will freeze your lips, tongue, and mouth if you hold a metal object. Make sure your children don't touch metal.
3. If you don't want to participate in your snowball fight, don't throw them at cars or people.
4. If you do have to cross the street, make sure the road is free of snow and ice, and these conditions make stopping difficult for drivers.
5. Stay away from snowplows and snow blowers.
6. If you are going to spend a lot of time outside, wear sunscreen.
7. Stay away from roads, open water, and fences.
8. Climbing on snowbanks near roads should be avoided.
9. When your children build snow forts or tunnels, always supervise your kids.
10. Don't eat any snow from the ground. 
Knowing how to spot hypothermia and frostbite signs in your children. To keep them warm, you can keep a thermos or two filled with hot liquids like tea or hot cocoa (Don't forget those marshmallows). Take snacks or even a meal to a winter picnic to keep kids fueled up. Kids burn energy faster than adults. 
To keep them comfortable, they need more than a boy's thermals to stay warm. It is ideal for wearing merino wool thermals for boys or poly-spandex long johns. A blend of poly-synthetic and synthetic fabrics would likely work the best for boys as they grow rapidly throughout one season. It's simple to make a day in the snow a memorable holiday for the whole family by preparing for it ahead of time.