Outdoor Activities to Try This Winter
Posted by Thermajohn Admin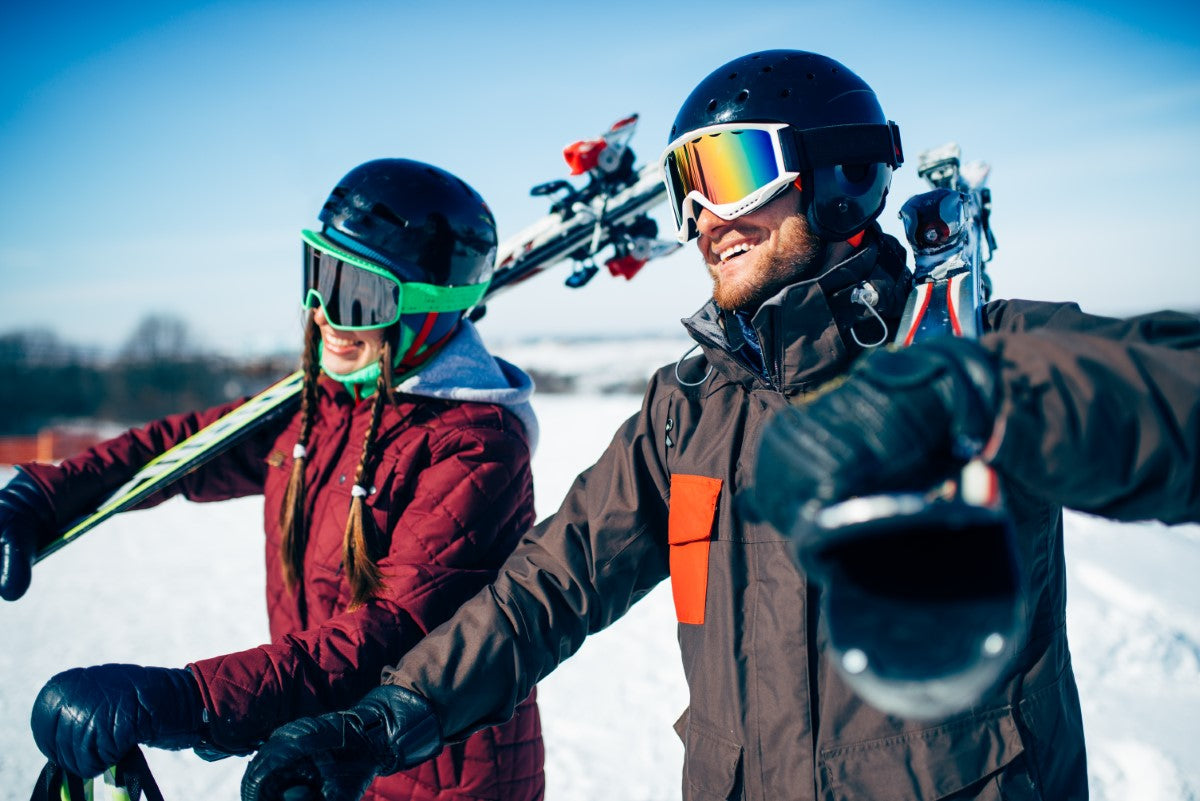 Embracing the cold winter often brings a sense of despair and boredom. Still, plenty of outdoor activities to try this season will help you get the most out of the cold weather. From skiing and snowshoeing to ice fishing and snowmobiling, there are a variety of exciting activities, so you can make the most of winter. Also, dressing appropriately will make the fun times outdoors that much better. Long johns for men are a much-needed accessory to keep the good times rolling.
Winter Outdoor Fun with Men's Thermals
As the temperatures drop, you may look for new ways to stay busy and active while staying warm. Winter outdoor fun doesn't have to be limited by cold weather. Men's thermals can provide an extra layer of warmth to enjoy outdoor activities even in chilly conditions. From skiing and snowshoeing to ice skating and winter camping, there is no shortage of options for having fun outdoors during the winter. With men's thermals as your go-to base layer, you'll be able to stay out longer in the great outdoors! With various styles designed specifically for men's needs, high-tech features like moisture-wicking fabric, breathability, and warmth retention will keep you comfortable all day long.
Skiing
For the outdoors-minded person, winter can be a magical time of year. One way to take advantage of the cold weather is to ski the slopes. Skiing is an activity that offers an adrenaline rush like no other and provides plenty of opportunities for fun with friends or family. If you're a beginner or a seasoned expert, there's something for everyone to enjoy when it comes to skiing.
Snowboarding
Snowboarding is one of the most thrilling outdoor activities that winter has to offer. It is a great way to get fresh air and exercise and a fantastic way to have fun with friends while embracing the cold weather. Whether you're an experienced boarder or a beginner looking for an adrenaline-filled adventure, snowboarding provides something for everyone. Snowboarding can provide hours of entertainment during even the coldest days of winter, from carving down steep slopes to gliding through soft powder in the backcountry. Also, mastering new tricks and practices can help improve your technique and build muscle strength. Plenty of places offer lessons and equipment rentals for those just starting out, so don't be afraid to try it!
Ice Skating
Ice skating is one of the ideal outdoor activities to try this winter. You get some exercise and fresh air under the sun or stars, and it also gives you that special feeling of gliding across the ice with ease. Ice skating is an excellent way to have fun, spend time with friends and family, or even discover something new about yourself. You'll quickly find yourself wrapped up in the beauty and grace of graceful figure eights and jumps on ice. Whether you're an experienced skater or looking to learn how to skate for the first time, plenty of options are available during winter months to safely enjoy outdoor ice skating. Many local rinks offer public session hours, while others may provide private lessons on site so you can learn at your own pace.
Winter Hiking
Winter hiking is an excellent way to get outdoors and enjoy the winter season. Hiking in the snow or through wooded areas can be a refreshing experience, and it can also be stunning. Whether you are a beginner or a seasoned hiker, plenty of trails are available to explore this winter. Before heading out on your winter hike, dress appropriately for the weather. Layers of waterproof clothing or long johns for men will keep you warm and dry while helping to regulate your body temperature. Appropriate boots that provide traction are also necessary for safely navigating icy conditions. Additionally, bring along a map, compass, snacks, and water for sustenance during your hike.
Sledding
When it comes to winter activities, sledding is a classic favorite. This exciting activity is a perfect way to have fun in the snow and take advantage of all winter offers. Whether you enjoy a traditional sled down a hill or race with friends on an inner tube, sledding is an unforgettable experience for everyone involved. Sledding can be enjoyed by people of all ages and abilities. All you need is warm clothes, good company, and an adventurous spirit! Plan ahead by finding hills nearby that are best suited for your preferred type of sledding. Researching conditions in advance will help ensure your safety while allowing you to get the most out of your experience.
Enjoy Your Outdoor Activities This Winter
The cold winter months don't mean you have to stay inside all season. Plenty of outdoor activities can be enjoyed in winter, no matter the temperature. From snowshoeing and ice skating to sledding and skiing, there's something for everyone when it comes to outdoor fun this winter. So grab your coat and head outside! Here are some great outdoor activities to try this winter season.