The Best Thermal Underwear to Keep You Warm This Winter
Posted by Thermajohn Admin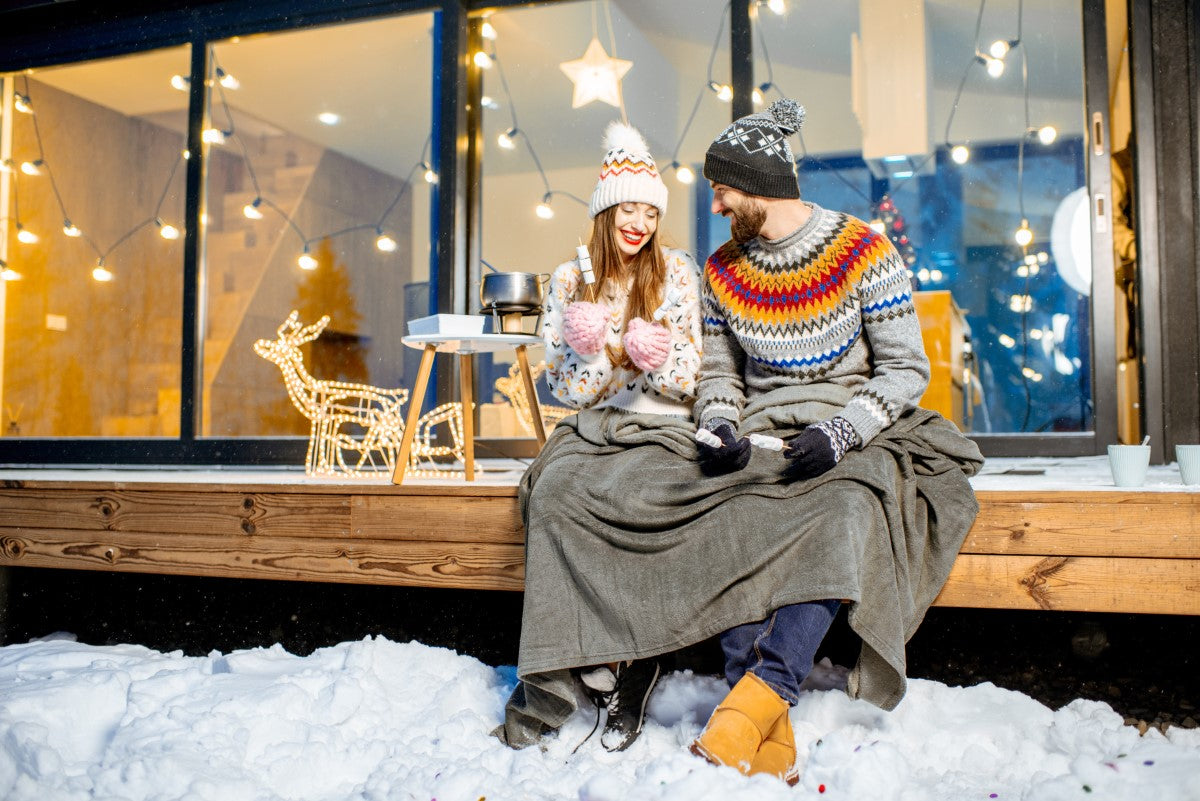 As the weather gets colder, it's essential to make sure you have the right gear to keep you warm. From traditional long johns for men to modern men's base layers, there's something for everyone on this list. So whether you're looking for something to wear under your clothes or on its own, we've got you covered.
Why Thermal Underwear Is Important?
As the weather gets colder, it's time to start thinking about thermal underwear. Thermal underwear is an essential piece of clothing for anyone who wants to stay warm in the winter. Here's why:
Thermal underwear is made from a unique material that helps to insulate your body. This means it traps heat, keeping you warm even in the coldest weather.
Long johns for men are also great for layering. If you wear it under your regular clothes, it will help to keep your body temperature stable. This is especially important if you're going to be outdoors in the cold for long periods.
Finally, thermal underwear is very comfortable. It's not bulky like other types of winter clothing, so you can still move freely. And it comes in various styles, so you can find something that fits your personal style.
The Best Materials for Men's Base Layers
When the temperature outside starts to drop, it's time to break out the thermal underwear. But with so many different types of fabrics on the market, it can be hard to know which kind will keep you warm. Wool is one of the most popular materials for thermal underwear because it's extremely effective at trapping heat. It's also a natural material that's breathable and moisture-wicking, so you won't get too sweaty even if you're layering up. Another great option is synthetic polyester fleece, which still does an excellent job keeping the heat in. It's also lightweight and dries quickly, making it a good choice for active people who want to layer up without feeling weighed down.
How to Choose the Right Size?
When choosing the right size for thermal underwear, there are a few things to remember. First, you'll want to consider what kind of activity you'll be doing while wearing them. If you are doing a lot of moving around, you'll want to choose a size that's not too snug. Second, you'll want to consider the climate you'll be in. If it's going to be really cold, you might want to size up so you can layer your clothing easily. Finally, try on the thermal underwear before purchasing them to ensure they fit correctly.
Why You Should Invest in Thermal Underwear?
As we all know, winter can be brutal. The cold air seeps through our clothes and seems to penetrate our very skin. This is why investing in good-quality thermal underwear is essential. Thermal underwear is a layer of clothing worn next to the skin. It helps to keep the body warm by trapping heat close to the body. Thermal underwear is usually made from a lightweight material such as wool or polyester. There are many benefits to wearing thermal underwear. Obviously, it can help keep you warm, but it can also help wick away sweat and moisture. This means you'll stay comfortable even during strenuous activities in the cold weather. Investing in a good pair of thermal underwear is a wise decision. It will keep you warm and dry all winter long.