How to Wear Thermal Underwear?
Posted by Thermajohn Admin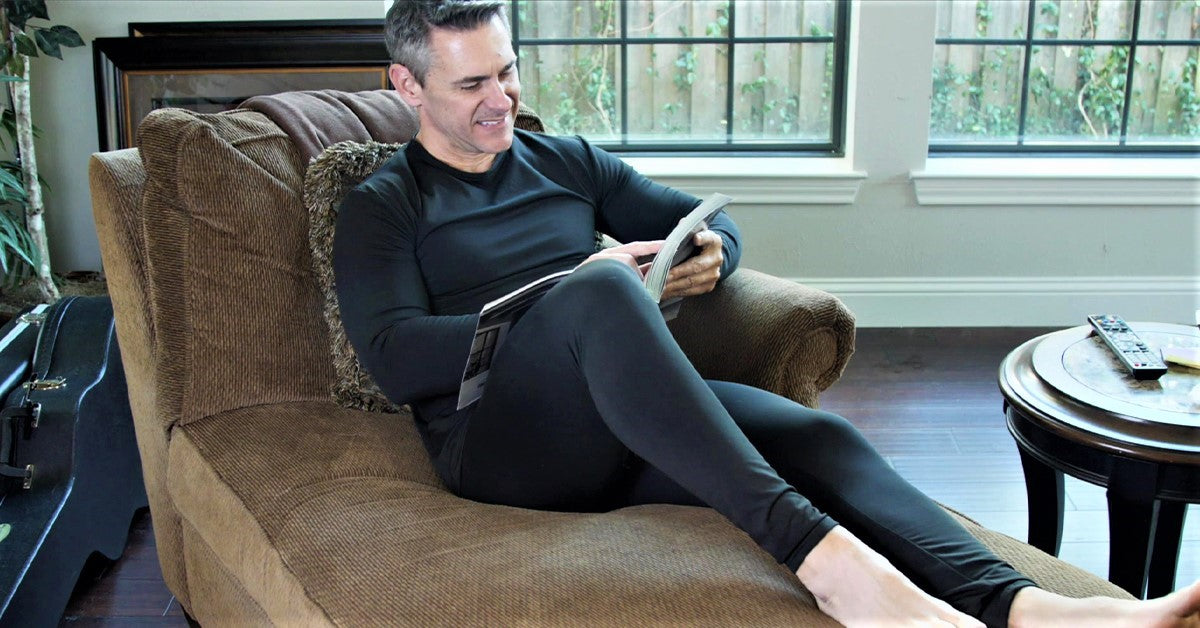 There's more to it than just the benefits and how it fits when it comes to thermal underwear. Today, a thermal underwear is more than just staying warm but also a part of style. No matter how you decide to wear your thermals, you want to make sure that they are worn correctly, whether it's for practical use or if you're a little more fashion-forward.
Fit
Wearing thermals or thermal underwear is perfect for staying warm. However, you want to make sure that they fit snug like a second skin. This will allow the benefits like heat retention, moisture-wicking, and stretchable fabric to do what they need to do and keep you warm. It will also help prevent The Thermals from bunching up on you or becoming too bulky underneath your clothes. This also means making sure that you have the correct size for your needs.
How to Wear Thermal Underwear?
Thermal underwear can be worn by itself. If you're home, lounging around thermals makes the perfect loungewear. Since you're home, they'll be able to keep you warm without any additional layers. You won't even have to worry about getting a blanket if it gets a little too chilly at night. And speaking of night, thermal underwear makes great pajamas. Sometimes it can be hard to regulate your body temperature at night. Thermals can help you achieve this perfect body temperature without losing sleep over being too cold or too warm. By wearing thermal underwear inside, you can save money on your heating bill during the colder temperatures.
Thermal underwear is practical to use and doesn't stop at home. If you work outside, work in an almost artic cold area, or enjoy spending time outdoors with your friends and family, thermals will make a great base layer. They'll help keep you insulated and warm from the cold. Since they make a perfect base layer, you will want to wear them underneath your regular clothes. This base layer is essential for the other two layers in the layering system to work correctly. 
Depending on the temperature, you can wear a thermal top on its own or with a t-shirt or flannel over it for added style. If you prefer to wear jeans during the winter, thermal bottoms will help keep your legs warm and dry without becoming too bulky for your jeans. Your jeans are more than likely made of cotton. Wearing thermals underneath it will prove highly beneficial.
While wearing thermals isn't rocket science, you want to make sure they fit correctly. This way, you can gain all the benefits from wearing them and stay comfortable. Even though the temperature has dropped, it doesn't mean you can't continue to have fun outdoors in the snow. Wearing thermals correctly will help you enjoy the winter season and keep you warm.