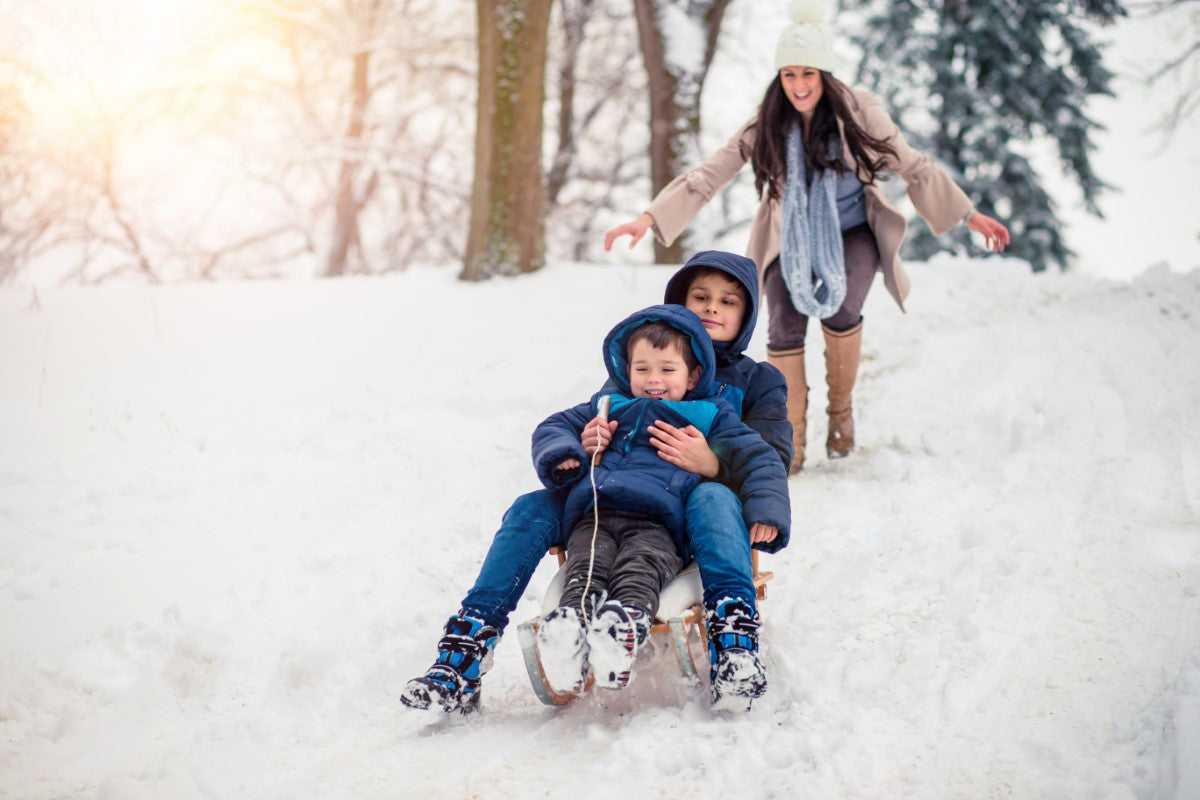 A boys thermal underwear set may come off a little nerdy to some, but their warmth retention and moisture-wicking features outweigh any grief your kid may get. On top of that, a kids thermal underwear set also comes in different colors, so they'll add a certain casual sense of style to your kid's wardrobe. If your son is the outdoorsy type, thermals will make a world of difference in his life. Preparing for the colder seasons is dependent on outdoor temperatures and your son's level of activity.
Here are a few guidelines:
• Sixty degrees or hotter is suitable for short sleeves and shorts depending on your kid's tolerance to the temperature. Some individuals think 70 degrees is too cold.
• Fifty to sixty degrees is good for a long-sleeve shirt or a hoodie.
• Forty to fifty degrees is jacket weather and it's a good idea to use a thermal top under your kid's shirt. 
• Lower than forty degrees is time to break out the winter gear. Winter jackets, hats, gloves or mittens, snow pants, boots, and it's time to wear a boys thermal underwear set under their clothes as well.
What's so special about thermals?
Well, thermals have long since improved compared to the old days when they were just cotton and a little ugly. The material for many kids thermal underwear set runs the gamut from merino wool, polyester, silk, and even nylon and cotton. Though merino wool is the best, the price tag may turn you off, especially if you have a kid that won't stop growing. Thermals made of a poly-spandex blend work just as well and are easier to take care of when it comes to care and are cheaper. Silk is excellent but the cost is pretty high up there. Cotton will absorb and hold moisture, which will cause dampness, and, in the cold, that's a bad thing.
A boys thermal underwear set, which is a thermal top and bottom, is designed to lock in body heat while pulling sweat away from the body. No one wants their kid to get cold and thermal sets are perfect as they wick away moisture and keep your child warm and comfortable. 
Thermals can be worn on their own or under your son's regular clothes. Whether at school, home or on a hunting trip with dad, you can count on your kid staying warm. They're also stretchable which gives your kid flexibility and full mobility. This adds to their comfort. Any kids thermal underwear set work well as a pajama. They come in many colors so your kids can sleep in comfort and a bit of casual style without having to pile too many blankets on top of them.
Knowing which thermals to buy and which ones to avoid is helpful when it comes to keeping you and your family warm. While natural fibers are suitable, not all are practical for the weather. Synthetic fabrics are inexpensive and work just as well as their pricier counterparts and will keep your child warm, dry, and comfortable.