Working in the Cold as an Electrician
Posted by Thermajohn Admin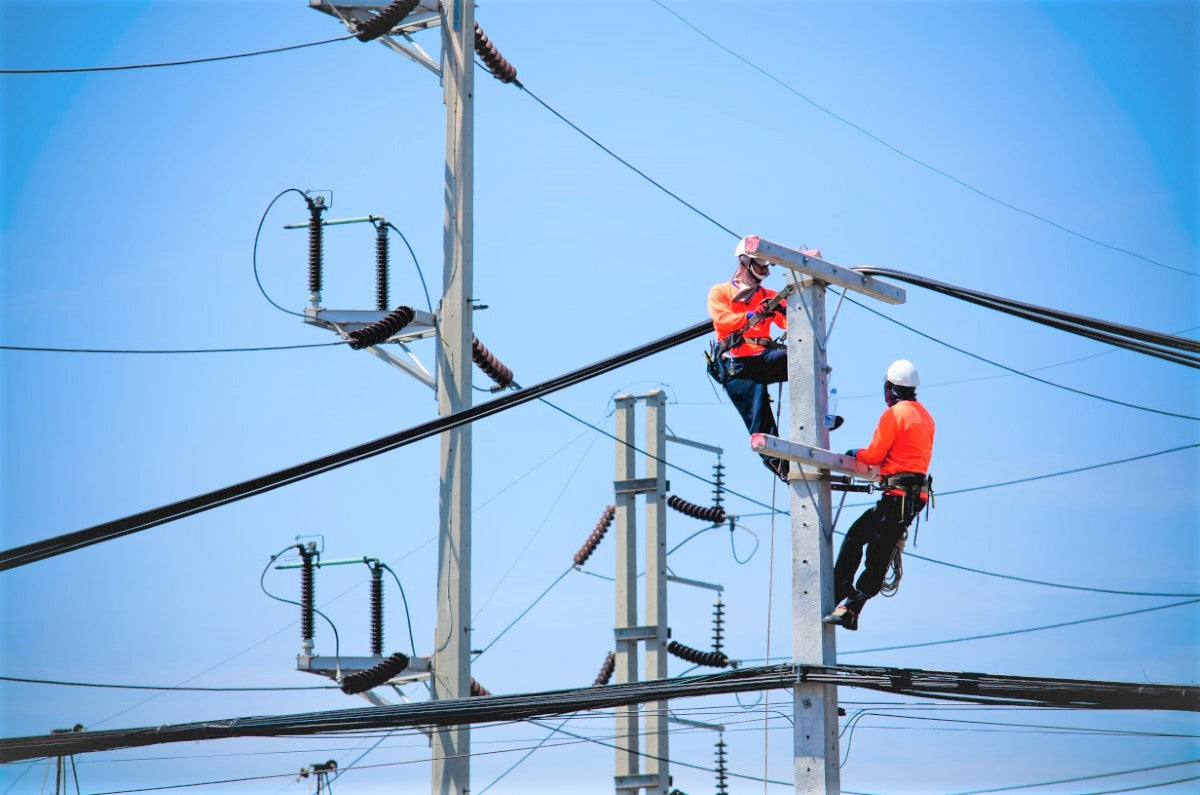 Working as an electrician in the cold can be challenging. The work is often strenuous, and the risk of injury increases with the colder temperatures. Electricians need to know how to take care of themselves during their workday. They should dress warmly in long underwear for men before starting their shift, make sure they are hydrated, eat wisely, and take breaks when needed.
Why Do Electricians Sometimes Need to Wear Long Underwear for Men?
The electricians are most likely wearing their men's thermals because they work outside. Electricians are often called upon to work in extreme weather conditions, including the extreme cold, in addition to the intense heat. The extreme temperatures can cause electricians to lose body heat and become dehydrated. The men's thermals electricians wear is constantly kept warm by the insulation in the thermals. Wearing long underwear for men for the electricians can help them stay warm, safe, and hydrated.
The Challenges
Working in the cold as an electrician is very difficult, and many people struggle to maintain their workplace. The environment changes the way we think and feel, which affects our ability to complete tasks at hand. For example, when working inside on a warm day, you may be able to more easily focus on your work and get more done than when it's freezing outside, and you're dealing with slippery metals.
The Facts
Working as an electrician in the chilly winter months isn't for everyone. When working outside, it's essential to be mindful of electrical safety and wear protective gear to keep you warm and safe from electrical currents. The following should be kept in mind:
1) Make sure your battery is charged before going out on a job because you're going to need it!
2) Wear boots that are insulated because your feet can get cold when you're working outside.
3) Warm up your hands before you start working because your hands can get cold when working outside.
The Risks
The electrician has to work outside in the cold weather, exposed to risks such as frostbite and hypothermia. They must wear a fur-lined cap, neck warmer, gloves, and boots at all times. They also need to wear a coat with an insulated liner, bottoms covering legs and feet, and a hood with wool scarves to protect their head and neck.
Tips and Tricks for the Experienced Electrician
The constant cold is the most significant challenge electricians face in the winter. While some jobs can be handled indoors, there are plenty where the work will need to be done outside. The bitter cold can reduce productivity, increase injury rates, and make everyone miserable. The insulation on wires also becomes weaker over time when exposed to cold, requiring more frequent checks for safety. Keeping workers warm is critical.