These Aren't Your Grandpa's Thermals
Posted by Thermajohn Admin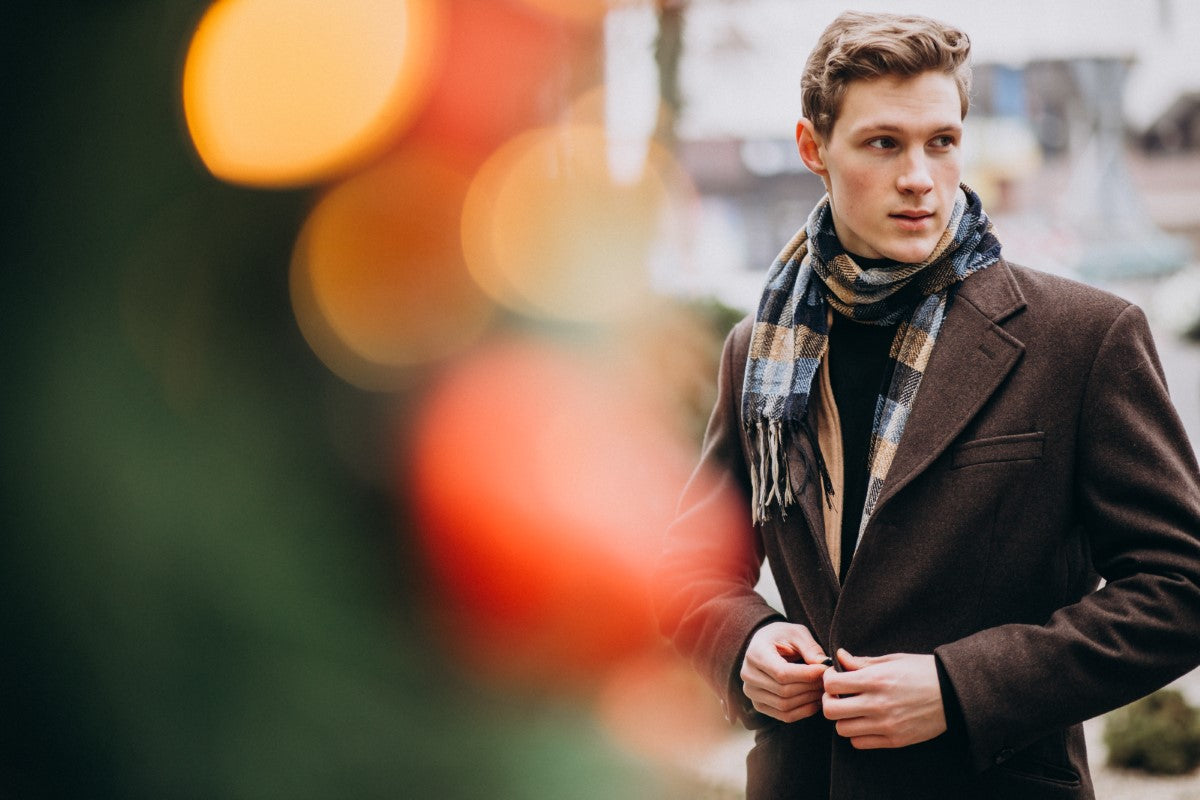 We all know about thermals, those long-sleeved shirts, and pants that your Grandpa used to wear to keep warm in the wintertime. Well, it's time to forget everything you knew about them because these are not your Grandpa's thermals! New fabrics and technology have revolutionized the thermal garment industry in recent years. Thanks to modern innovation, thermal underwear for men are now lightweight and breathable. They offer features like moisture-wicking and SPF protection.
Benefits: Increased Durability, Style, & Comfort
Fashion and comfort are two of the most important aspects of any garment in today's fast-paced world. But what if you could have both in one piece of clothing? That's precisely what modern thermal underwear for men can offer. These aren't your Grandpa's thermals; they come with increased durability, style, and comfort, making them ideal for the modern lifestyle.
Men's thermals are designed to provide warmth while remaining breathable and comfortable against the skin. They are also lightweight and versatile enough to be worn in warmer weather or layered underneath other garments when temperatures drop. Thanks to advances in fabric technology, men's thermals now come in more modern styles that look as good as they feel. This means no more bulky sweaters or unflattering long johns – thermals can be stylishly paired with jeans or skirts for any occasion.
Materials Used: Merino Wool, Polyester, & Nylon
Today, various materials are used to make thermal wear that provides warmth and comfort during the cold winter. Merino Wool, Polyester, and Nylon have all become popular due to their unique characteristics and proven performance in extreme weather conditions.
Merino Wool is known for its lightweight breathability while keeping you warm; it is perfect for those looking for an extra layer of warmth without feeling weighed down or bulky. It also has natural anti-microbial properties, which help reduce odor retention from sweating or body oils - something everyone can appreciate!
Polyester and Nylon are other fabrics often used to create versatile thermal clothing options. They offer excellent insulation but lack the warmth Merino Wool provides, making them better suited for those who frequently go outdoors in colder temperatures.
Technology Involved: 4-Way Stretch, Odor Control
Today's thermal technology has advanced and improved in leaps and bounds, making them far more comfortable, breathable, and functional than ever before. The newest offerings feature 4-way stretch, odor control, and other innovative features that all make for a great wearing experience. Whether you're hitting the slopes or heading out on errands in chilly weather, there are thermals designed to keep you warm without sacrificing comfort or style.
Thermals are made from breathable fabrics that offer greater flexibility with 4-way stretch capabilities. This allows for enhanced mobility as well as better insulation against cold temperatures. Additionally, many of these garments also include odor control technology that keeps you feeling fresher for longer during your outdoor activities. Finally, many brands now offer stylish colors and patterns so you can stay warm while looking great outdoors!
Differences from Old Thermals: Look & Feel
Thermals have come a long way from the days of your Grandpa's woolen long johns. Now, thermals are much more than just keeping warm in the winter; they are becoming a fashion statement for men and women alike. With new high-tech fabrics and innovative designs, thermals today offer comfort in both style and function. Let's look at how modern thermals differ from those of yesteryear regarding look and feel.
First, modern thermals have been designed with improved breathability in mind. With specialized fabric blends that wick moisture away from the skin, thermals keep your dryer longer while providing insulation against cold weather conditions. Many contemporary styles feature lightweight construction for added comfort and convenience during active outdoor activities like skiing or snowshoeing.
Stylish & Comfortable Solutions
Thermals are the perfect solution for those looking to stay warm and stylish this winter season. No longer relegated to "grandpa style" of yore, thermals have been updated with modern designs and materials that offer comfort and style. This article will explore how thermals can keep you warm while also giving you a fashion-forward look.
Thermals
come in all shapes and sizes, from traditional vests to slim-fit base layers for layering under your favorite outfit. Breathable fabrics like merino wool keep you comfortable all day long without sacrificing warmth or fashion. Additionally, they come in various colors and prints, so there's something for every taste —classic neutrals or bold colors that make a statement.