The Best Thermal Underwear for Different Activities
Posted by Thermajohn Admin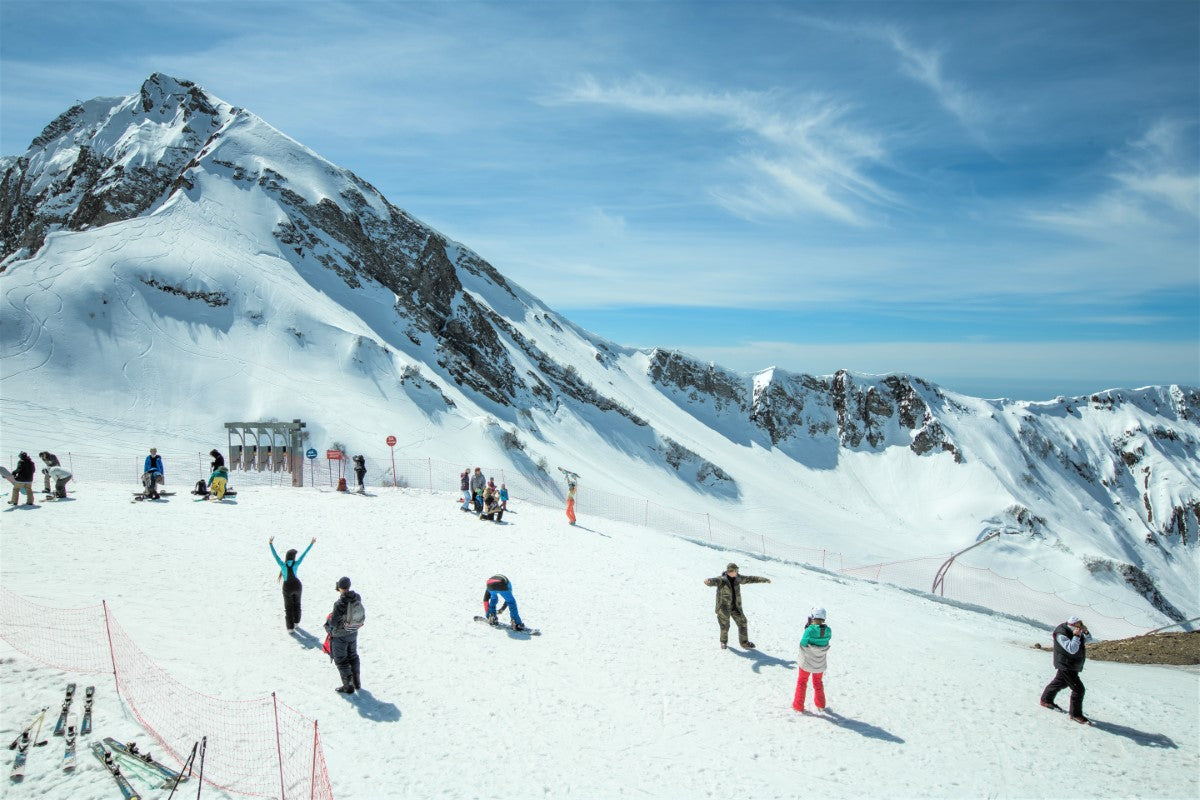 When the weather outside is frightful, the right thermal underwear can make all the difference. Whether enjoying a winter wonderland or braving a blizzard, layering with the best thermal underwear for your activity will help you stay toasty warm. For those who want outdoor activities like skiing or hiking, there are even thermal underwear options that wick away moisture to keep you comfortable.
Why Men's Thermal Underwear is Important?
Thermal underwear for men is a type of clothing that helps regulate your body temperature. They will also keep you warm in cold weather. It's made of a lightweight, breathable material that wicks moisture away, which in turn helps to keep you dry and comfortable. Many types of thermal underwear are available, each designed for different activities. For example, base layer thermal underwear is ideal for wearing under your clothes while participating in outdoor activities like hiking or skiing. Mid-layer thermal underwear is also great for layering under a sweater or jacket on colder days. Whether you're an avid outdoors person or just looking for an extra layer of warmth on a cold day, thermal underwear can be a valuable addition to your wardrobe.
Different Types of Men's Thermal Underwear
Depending on your activity, there are many types of thermal underwear for men to choose from. For example, suppose you're going to be doing a lot of physical activity. In that case, you'll want to select a thermal designed to wick away sweat. If you're sitting around in the cold, you can choose a thicker thermal that will provide more insulation.
The Best Thermal Underwear for Different Activities
When the temperatures drop, it's essential to have the right gear to stay warm. Many recommend synthetic or merino wool thermal underwear for those who enjoy outdoor activities like hiking, skiing, or snowboarding. It's lightweight and breathable, yet extremely warm, and both will wick away moisture and keep you nice and toasty. If you're looking for more versatility, polyester thermal underwear is a great option. It's perfect for everyday wear, whether running errands or hanging out at home. Plus, it's machine-washable and can be tumble-dried on low heat.
Hiking
Hiking is a great way to exercise and enjoy the outdoors. Still, it can be difficult if you're not adequately prepared. Thermal underwear is a must-have for any hiker, as it will keep you warm even when wet. Different types of thermal underwear are available, and it's essential when choosing the correct one for your needs.
Running
Running is an excellent way to get in shape, but it's essential to dress for the occasion. Thermal underwear is ideal for keeping you warm while running, but there are different types for different activities. Here are the best thermal underwear for different activities.
Skiing and Snowboarding
Whether a beginner or an experienced skier, the right thermal underwear is essential for a comfortable day on the slopes. With so many different types of thermal underwear on the market, it can be challenging on which ones to buy. This article will look at the best thermal underwear for skiing, so you can stay warm and dry all day.
For skiing and snowboarding, you'll want to look for thermal underwear made from a moisture-wicking material. These thermals will help to keep you dry and comfortable even if you start to sweat. Synthetic materials like polyester and nylon are good options, as they will wick away moisture without absorbing it. You'll also want to choose thermal underwear that fits snugly but isn't too tight.
Thermal underwear is a must-have when enjoying different outdoor activities in colder weather. They provide an extra layer of warmth that can make all the difference in whether you enjoy your time outdoors. They help regulate body temperature: Thermal underwear helps to keep your body temperature regulated, which is essential when you're out in cold weather. They help to keep you warm without making you too hot, which can be a problem with other types of clothing.
Thermal underwear
is designed to be comfortable, so you can enjoy your time outdoors instead of feeling uncomfortable. They're usually made from soft materials that won't irritate your skin and fit snugly without being too tight.