Boost your performance while staying Warm on the Firing Range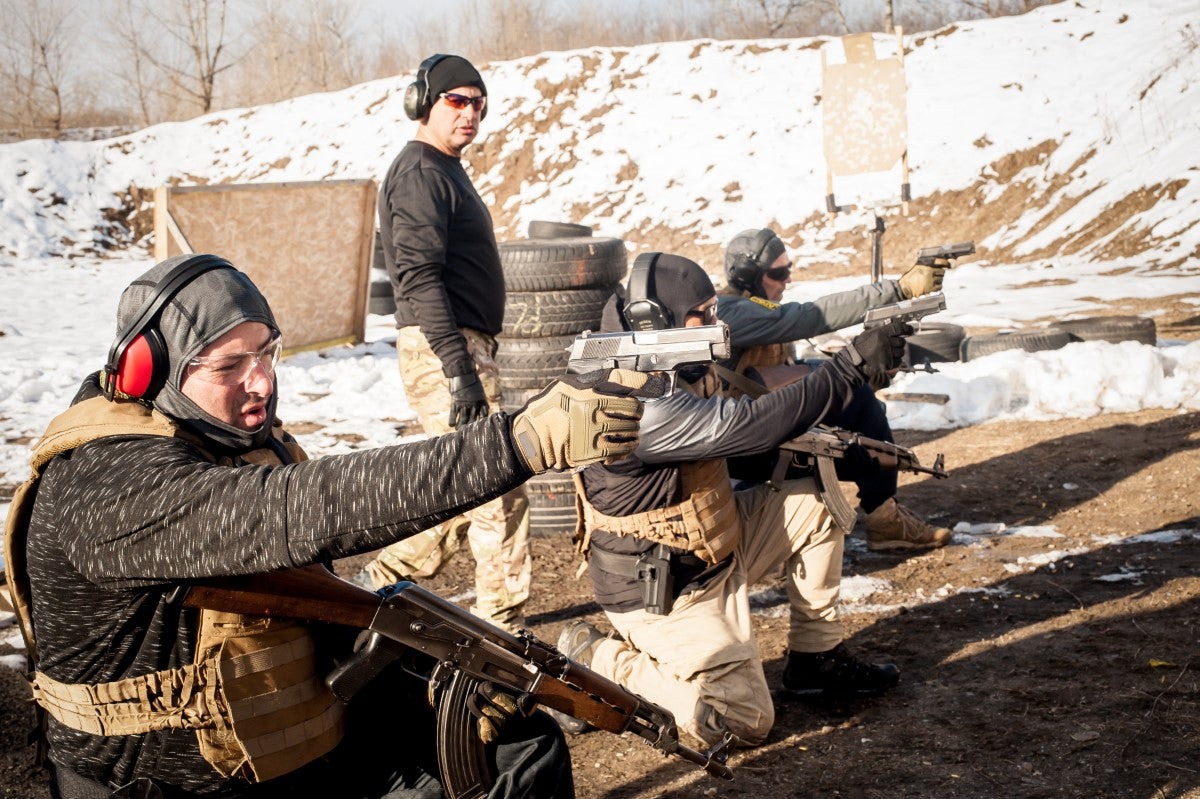 Keeping yourself warm and your guns dry when shooting in the cold weather makes for a more relaxing day at the range. For a good part of the country, it's cold, and for some states, it's going to get colder. That's still no excuse to stop hitting the range, especially if you prepare. 
Many people limit their outdoor activities when there's less daylight time and it gets colder. The days have grown shorter, and you may find yourself spending most of those daylight hours working. Even though the leaves have fallen and the cold has come knocking at your door, you can still spend time at the range, if you prepare. 
Keeping Yourself Warm
Since your activity level at the range won't be too extreme, layering will help you stay warm. Thermal underwear for men will give you the chance to spend more trigger time outdoors without freezing. They will retain your body heat as a base layer. This means that as you're firing away at your target, your thermals will be distributing your body heat across your skin, keeping you warm and comfortable so your aim won't be messed up by shivering. 
If the weather is relatively tolerable, a men's thermal shirt should at least be worn if you don't want to wear the whole set. This will allow you to take off a jacket as needed and allow freedom of movement so your shots will be as accurate as possible. 
The adverse weather doesn't just affect your guns, but your health as well. If you are outside for long periods, this can cause some problems, especially your fingers and toes. Keeping proper equipment on hand like hand warmers, or thin gloves will help keep your hands from getting frostbite. To help keep your hands warm, squeeze them tight for a few seconds. Stretching your hands and fingers will also help the blood flow, so your trigger finger stays sharp and ready. For extra support, open and close them rapidly. These things will encourage the necessary blood flow needed to keep your hands warm. 
Tactical Cold Weather Gear
1. Base Layer: Thermals underwear for men is essential to stay dry and keep sweat away. While you won't be doing aerobics, you'll still sweat, and moisture and cold are a dangerous combination. At the very least, try a men's thermal shirt if a set isn't your style.
2. Tactical Pants: These will help you kneel, run, and move with ease and speed if you're competing at a range in the colder seasons. They will give you some added comfort and are rip-resistant.
3. Tactical vest: These will work great as an outer layer as they'll keep you warm and give your arms more freedom of movement. If you layer correctly, the vest will work as a great addition to your gear.
4. Beanie, gloves, and socks: Don't forget, your whole body can feel the effects of the cold. 
Even though the colder seasons may not seem to offer much in the way of outdoor activities, hitting the firing range can be just as exciting and prove to be a great test of your gun skills in a colder climate. Wearing thermal underwear for men will help you fight off the cold to keep your aim on the target.