Keeping Warm at Work
Posted by Thermajohn Admin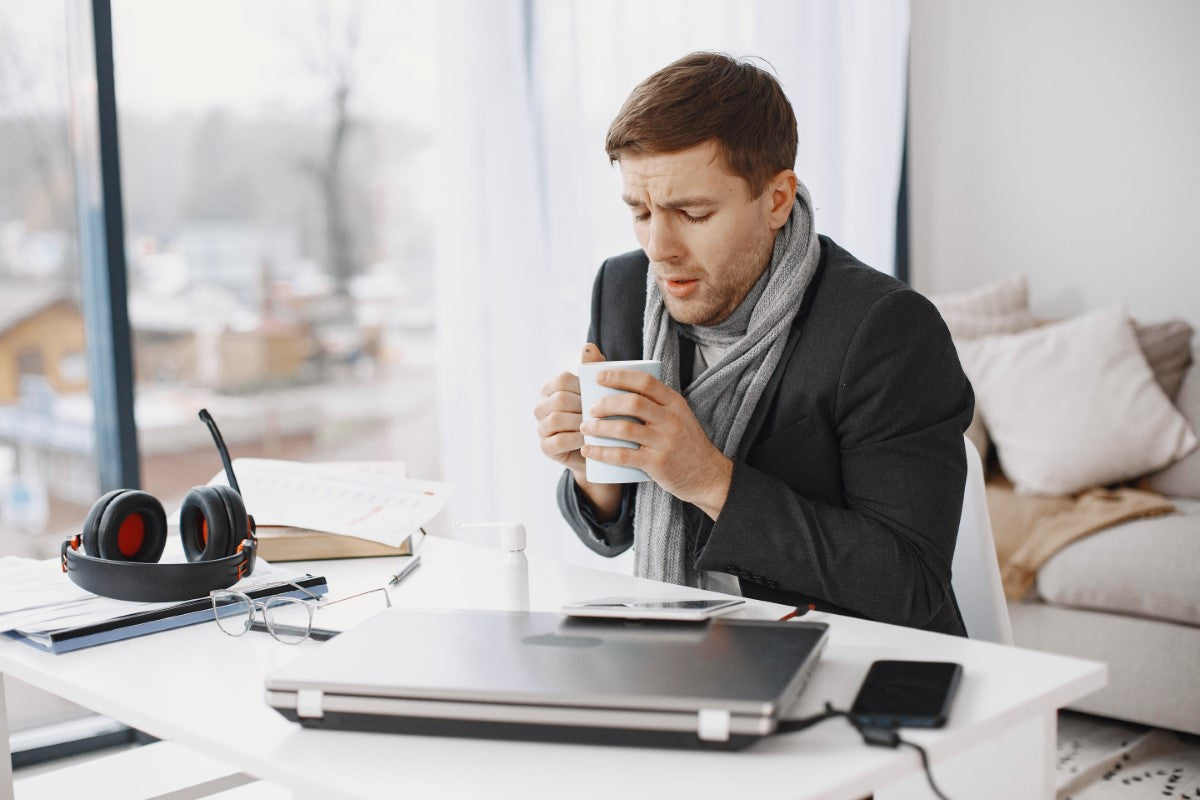 Keeping warm and comfortable during your workday is relatively simple, even if your job has its ups and downs. A snowy day at the office can be made much more bearable with the right clothes, and it may not be enough to get on the corporate ladder. Still, a set of thermals for men will keep you warm and save you from the unbearable cold of the weather or the cold air conditioning. 
When you work an office job, you are less likely to generate enough body heat to stay warm throughout the shift. However, office clothes aren't always practical, and men can wear a men's thermal top under their dress shirts with ease. 
A lightweight or midweight thermal set will help keep you warm and dry as you sweat if you work outside. It is imperative to stay warm outdoors because the weather can damage the body. Dressing appropriately for the day is the best way to remain safe at work, whether indoors or outdoors.
Keeping warm while working requires layering so you won't freeze or shiver. Even when you're being put through the wringer by customers, coworkers, or the elements, knowing the basics will help you stay comfortable.
Layering Basics
• Your Base Layer: This layer wicks moisture from your skin and is the most crucial layer. Suitable for working indoors, thermals for men fit perfectly under your clothes. The garment should fit snugly so that your body heat is distributed evenly.
• Your Middle Layer: This layer is typically what you wear to work if you're working indoors. These are typically the second and third layers of clothing for those who work outside. The mid-layer provides thermal insulation, regardless of whether indoors or outdoors.
• Your Outer Layer: The first two layers function to keep you warm and protect you from cold. The outer layer keeps you dry and protected from rain and wind. The outer layer is essential when working outside. Jackets, hoodies, or water-resistant nylon jackets can be used here. 
You can discard layers as you get warmer or add them if the temperature drops. To ensure maximum moisture-wicking, choose a natural fabric such as wool, silk, or a synthetic such as polyester. A proper set of men's thermals and layering will prevent you from freezing in the workplace. A men's thermal top may do for some, but a complete set is required to brave the elements for others. Keep warm while you work, and your workday will be much more pleasant if you add a level of comfort. The temperature in your body can be controlled, even if you can't control everything at your workplace.