How to Stay Warm Inside During the Winter?
Posted by Thermajohn Admin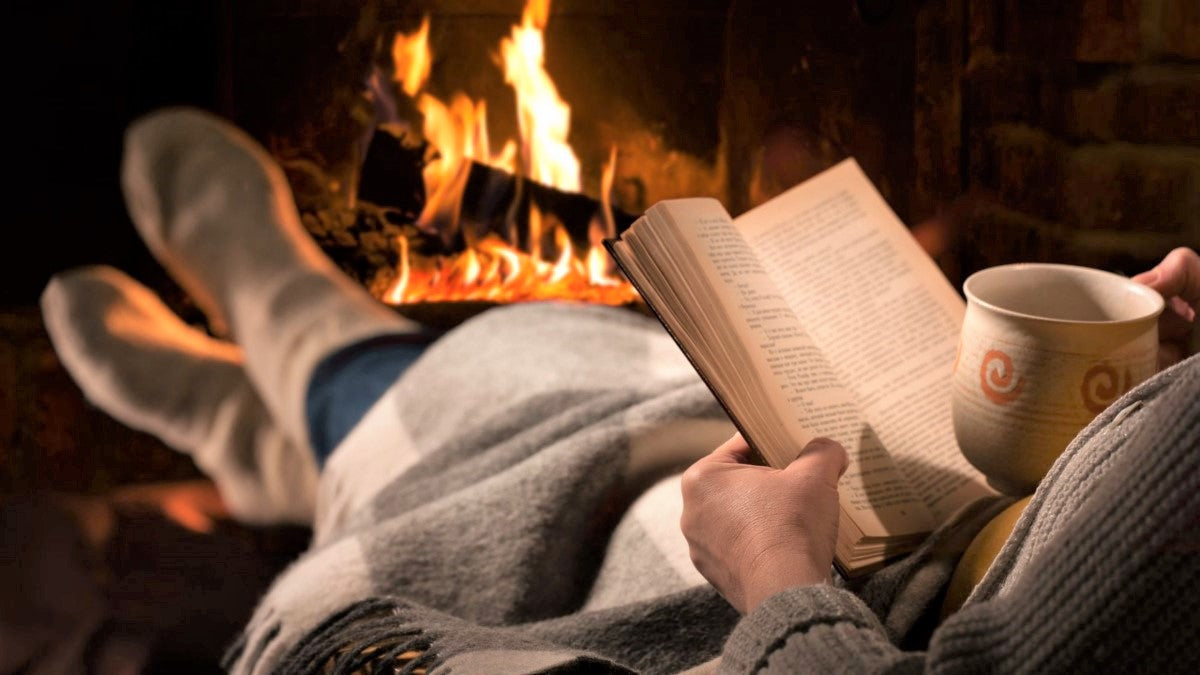 It's cold outside, but that doesn't mean you must suffer! When the temperature drops, it's time to break out the thermal tops and underwear sets. But what if you don't have any? Don't worry. We've got you covered. Whether you're looking for a new men's thermal top or underwear set for men or are not sure where to look for shopping, there are different types of thermals. They work to keep you warm and comfortable all day.
Layer Up
When the temperatures start to drop, it's time to layer up. That means reaching for thermal underwear set for men. This type of clothing is designed to trap your body heat so you stay warm even when the temperatures are cold. Remember these when shopping for thermal underwear sets.
First, make sure you choose a set made from breathable material. You don't want to be trapped in a sweaty mess.
Second, pick a comfortable set. You'll be wearing it all day, so make sure it's something you can move around in without feeling restricted.
Finally, don't forget about style. Just because you're layering up doesn't mean you must sacrifice your sense of style. Plenty of thermal underwear sets come in trendy designs and colors.
Close the Curtains
When the temperatures drop, it's time to break out the heavy-duty gear to keep warm. You can ensure you're extra cozy indoors. First, close the curtains. This will help block out drafts and keep heat from escaping through the windows.
Make Some Soup
There are few things more comforting than a bowl of warm soup. If you're feeling adventurous, try making some homemade soup. If you don't want to make it yourself, pick a pre-made soup from your local grocery store.
Get a Space Heater
Looking for ways to stay warm without breaking the bank? A space heater may be the answer. Space heaters are an affordable and efficient way to heat up a small area. Remember these when shopping for a space heater. Size is essential when it comes to space heaters. You don't want to buy a heater that's too small or too large for the area you're trying to heat. Another factor to consider is how long you'll need to use the heater. If you're only looking to use it for an hour or two at a time, you won't need as powerful a heater as someone who wants to use it all day long. Finally, make sure you read the reviews before buying any space heater.
Wear Slippers
Make sure to get a pair that fits well and is comfortable. Make sure that they work well. If they don't, try a different pair. Size matters as you want a comfortable fit as you walk around your home. You also want to make sure they are made to keep your feet from sweating. Cozy feet are happy feet, and sweaty feet, well, they're smelly.
Staying warm indoors is easier than outdoors. Even so, you can save money on your energy bill by wearing thermals, even if it's only a
men's thermal top.
Invest in comfort items like a blanket or two, which helps the mid-afternoon nap, because who doesn't love a nap? Dress for the season is essential; don't forget to eat right and drink enough water.