Chase Away the Chill with Men's V-Neck Thermals
Posted by Thermajohn Admin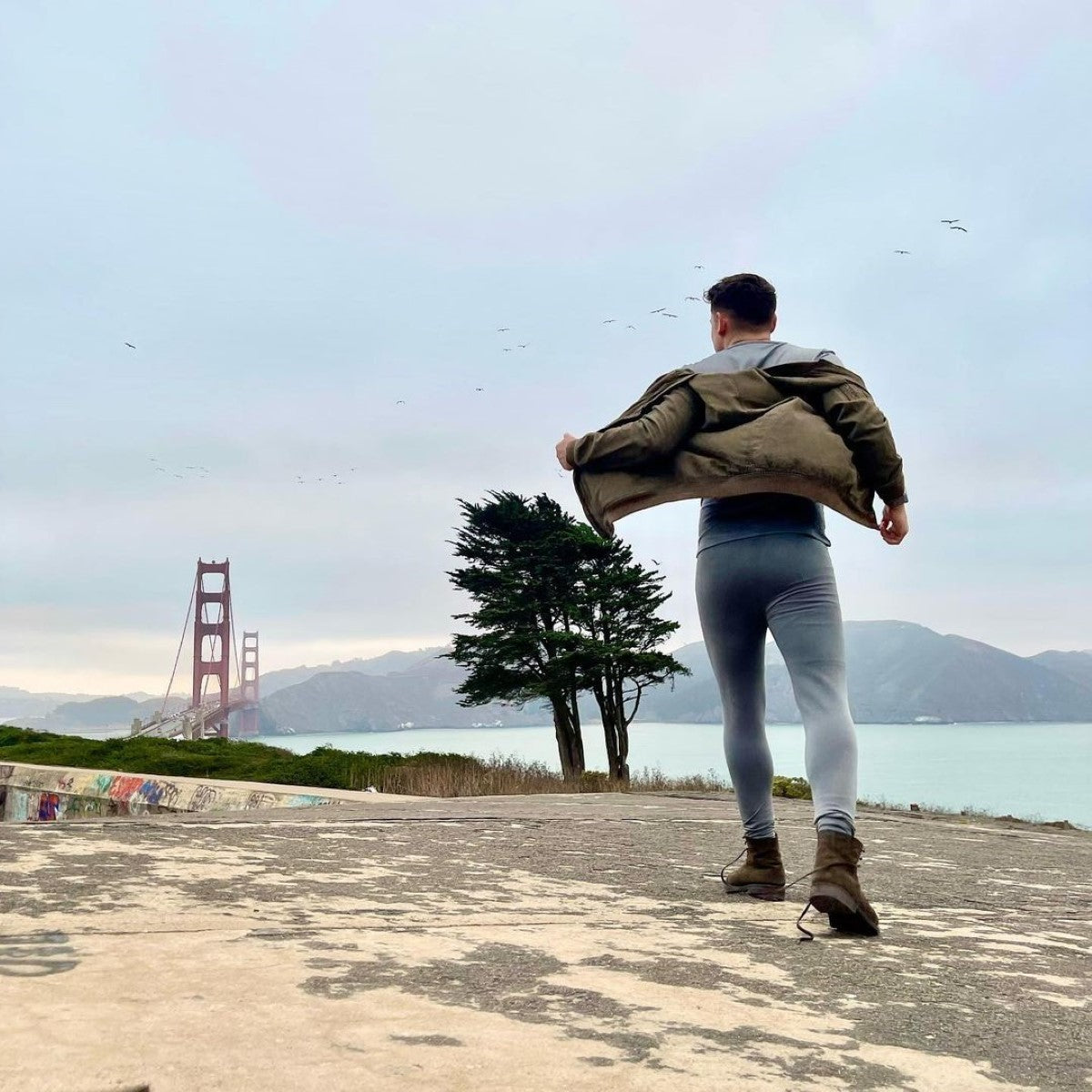 As the temperature drops and winter's icy embrace tightens, it's time to revamp your wardrobe with essential winter wear. Among the must-haves for staying warm and stylish during the cold season are men's V-neck thermals. These versatile garments are designed to keep you cozy while adding a touch of sophistication to your look. In this article, we'll explore the world of men's V-neck thermals and discover why they're a winter wardrobe staple.
The Versatility of V-Neck Thermals
V-neck thermals are more than just basic base layers. They combine functionality with fashion, making them a valuable addition to your winter wardrobe. Here's why they stand out:
Warmth Without Bulk: V-neck thermals are crafted from lightweight yet insulating materials, ensuring that you stay warm without feeling weighed down by layers of clothing. They trap heat close to your body, creating a comfortable microclimate against the cold.
Layering Made Easy: These thermals are designed to be worn both as standalone pieces and as versatile base layers. You can easily layer them under your favorite sweaters, cardigans, or jackets, adding an extra layer of warmth without compromising style.
Fashion-Forward: Men's V-neck thermals are not only functional but also stylish. The V-neck design adds a touch of sophistication to your outfit, making them suitable for various occasions. Whether you're headed to the office, a casual get-together, or a date night, V-neck thermals effortlessly elevate your look.
Choosing the Right Men's V-Neck Thermal
When shopping for V-neck thermals, consider the following factors to ensure you choose the right one:
Material: Opt for high-quality materials like merino wool or a blend of natural and synthetic fibers. Merino wool provides excellent warmth, moisture-wicking properties, and odor resistance. Synthetic blends often offer durability and affordability.
Fit: Look for a V-neck thermal that fits comfortably but isn't too loose or too tight. A well-fitting thermal will effectively trap heat and ensure you feel cozy all day long.
Color and Style: V-neck thermals come in a variety of colors, allowing you to express your personal style. Consider versatile neutral shades like black, gray, or navy for easy coordination with your existing wardrobe.
Brand Quality: Pay attention to reputable brands known for their quality and craftsmanship. Trusted brands often use the best materials and construction techniques to create durable and stylish V-neck thermals.
Styling Men's V-Neck Thermals
Now that you've chosen the perfect V-neck thermal, it's time to style it for different occasions:
Casual Look: Pair your V-neck thermal with jeans and sneakers for a relaxed, everyday ensemble. Add a denim jacket or a puffer vest for extra warmth and style.
Office Attire: Wear your V-neck thermal under a tailored blazer or a classic cardigan for a polished and professional look. Complete the outfit with dress pants and leather shoes.
Date Night: Impress your date by layering your V-neck thermal with a stylish leather jacket. Combine it with well-fitted trousers and boots for a charming and confident appearance.
Conclusion
Men's V-neck thermals are the unsung heroes of winter fashion. Their blend of comfort, warmth, and style makes them a must-have in every cold-weather wardrobe. With the right V-neck thermal, you can confidently step out into the winter chill, knowing you'll not only stay warm but also look effortlessly chic. Chase away the chill this season with the timeless appeal of men's V-neck thermals.