What to Wear to go Hiking in the Winter?
Posted by Thermajohn Admin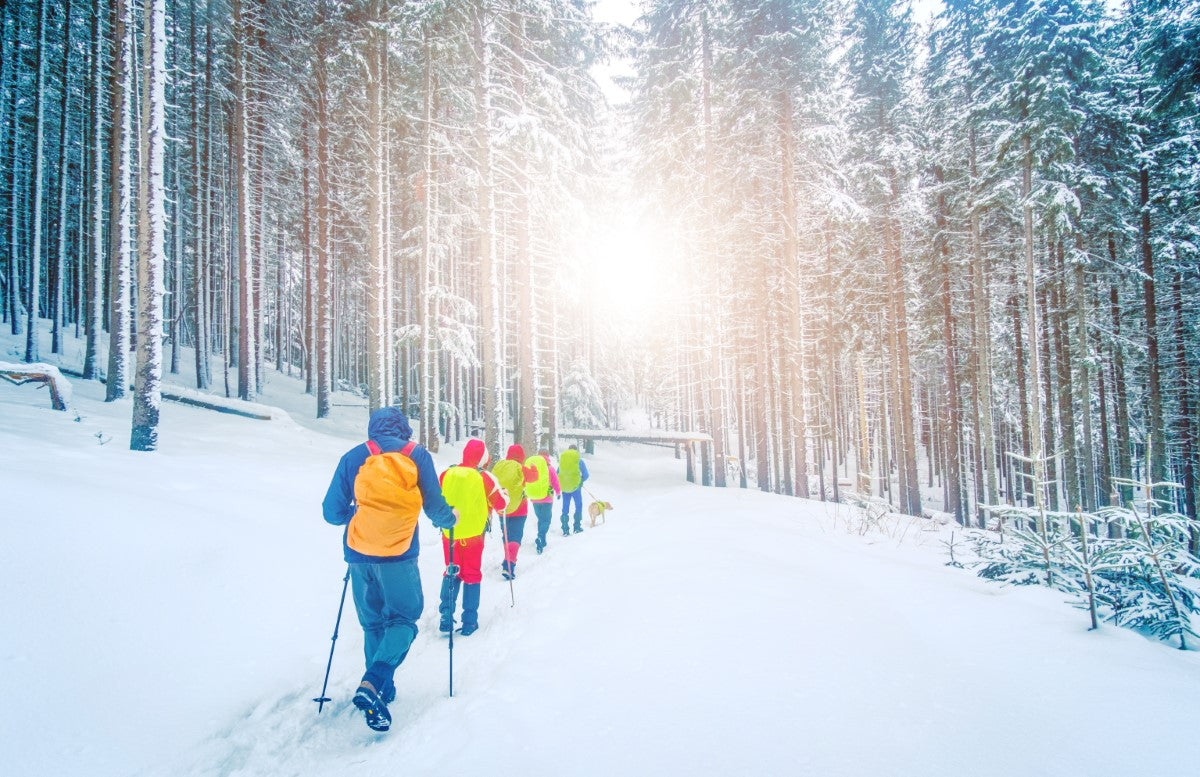 What to Wear to go Hiking in the Winter
Hiking is an enjoyable way to get away from it all and enjoy nature in all its glory. It's vital to know how to dress for hiking in the winter. There are many considerations, but it helps to focus on the importance of layering and looking at your hiking conditions. For instance, if you're going out to hike on a day that has below freezing temperatures and lots of snow, there is a good chance you'll be outside for several hours. Thermal underwear as part of your hiking clothes is essential for protection and warmth.
What are Base Layers?
To keep warm and dry, keep base layers close at hand! Get ready for winter hikes with a few simple pieces of clothing. Choose your base layer, which should be made of wool or synthetic material. Next, wear a thin, insulating fleece to trap heat and reduce perspiration. A rigid outer shell-like Gore-Tex will protect against water and wind while you're away from home.
Base Layers Under Your Hiking Clothes
There's a lot to consider when planning your next hike. The terrain, the weather, and the distance are all factors that need to be considered. One of the most important things you should think about before hiking is wearing your hiking clothes. Many people would advise wearing a base layer in the wintertime to stay warm and comfortable.
Benefits of a Base Layer
There are many benefits and features of a base layer. A base layer is the first layer you put on before anything else. It's usually made of wool, silk, or synthetic fibers, which are very good at keeping you warm by themselves but are great at passing moisture away from your body.
Moisture-wicking: It's essential to know how to layer your clothing correctly for you to get the most out of your clothing and to keep you warm while you're hiking. Thermals will wick away moisture so you can stay warm and dry, and they release the moisture through the breathable fabric.
Stretchable fabric: The fabric will fit snug, like a second skin, yet remain flexible so you can move freely with no gaps or bunching up.
Snug fit: Your thermals should fit like a second skin but remain flexible. This should allow zero gaps that allow cold air to enter but allow full-body heat distribution.
The winters in the United States are not typically harsh. Still, there's no harm in taking extra precautions when going out. Hiking during the winter can be an excellent idea for an outdoor activity that will get you away from the cold and into nature. Just because it's winter doesn't mean people have to give up active activities; just dress appropriately! The best way to dress for hiking in the winter is with wool or synthetic fibers that keep your body warm and dry.