Thermal Underwear Fashion Show: Showcasing the Hottest Styles of the Season
Posted by Thermajohn Admin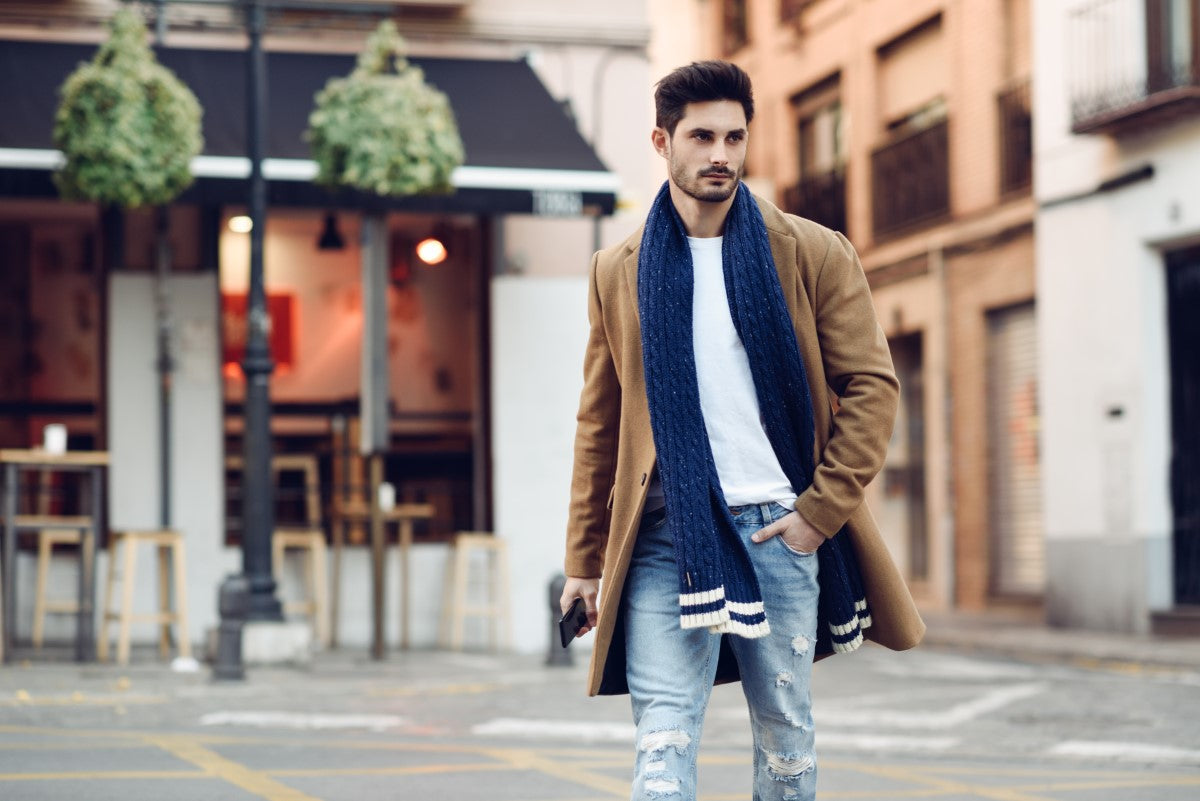 Winter is in full swing, and that means it's time to bundle up and keep warm. But who says staying cozy can't also be stylish? In this virtual fashion show, we'll give you a front-row seat to the latest thermal underwear fashion trends. Get ready to discover the hottest styles and must-have pieces for the season that will not only keep you warm but also keep you looking fabulous.
Sleek and Chic All-Black Ensemble
For those who prefer a minimalist and sophisticated look, an all-black thermal underwear ensemble is a timeless choice. This sleek style is perfect for layering under your everyday outfits. Look for form-fitting black thermal tops and leggings that you can wear discreetly beneath your clothes, providing extra insulation without adding bulk. The monochromatic look exudes a sense of confidence and elegance.
Cozy Cable Knit Styles
Cable knit thermal tops and leggings are a winter classic that never goes out of style. These pieces offer not only warmth but also texture and visual interest to your winter wardrobe. The cable knit pattern adds a touch of coziness to your ensemble, making it ideal for lounging by the fireplace or adding a rustic charm to your winter outings.
Playful Prints and Patterns
Thermal underwear doesn't have to be plain and boring. This season, expect to see a variety of playful prints and patterns. From cute animal motifs to classic Fair Isle designs, these eye-catching thermals are a great way to express your personality and add a pop of fun to your winter outfits. Mix and match with solid-colored pieces to create a balanced look that's both stylish and cozy.
Earthy Tones for a Natural Look
Earthy tones are making a statement this season. Think warm, nature-inspired colors like forest green, deep brown, and rustic orange. These shades blend seamlessly with the winter landscape and create a harmonious look that's both soothing and stylish. Consider an earth-toned thermal top paired with leggings for an outfit that's both on-trend and season-appropriate.
The Luxurious Silk Thermal Set
For those who want to elevate their winter wardrobe, a silk thermal set is a luxurious option. These sets are not only incredibly soft and comfortable but also add a touch of elegance to your cold-weather attire. Choose from various colors and styles to create a look that is both sophisticated and cozy.
The Sporty and Functional Hybrid
If you're an active individual who enjoys outdoor winter sports, look for thermal sets designed with functionality in mind. These sets often feature moisture-wicking properties, so you stay dry while on the slopes or the ice. Opt for sets that come in bright, energetic colors or classic sporty styles that provide both style and performance.
Conclusion
This virtual fashion show has given you a glimpse of the hottest thermal underwear styles for the season. Whether you prefer a sleek all-black look, cozy cable knit patterns, playful prints, earthy tones, luxurious silk sets, or sporty hybrids, there's a thermal underwear style for everyone. Keep warm and stylish during the winter months by choosing the pieces that best suit your fashion preferences and lifestyle. With these trendy thermal underwear options, you can stay cozy while making a fashion statement. Winter never looked so good!